A frightening scene unfolded Feb. 23 when a fan attacked a goalkeeper during a Europa League soccer game at PSV Stadium in Eindhoven, Netherlands, the Associated Press reported.
The fan ran onto the field and punched Sevilla FC goalkeeper Marko Dmitrović in the face toward the end of the Spanish team's match against PSV Eindhoven.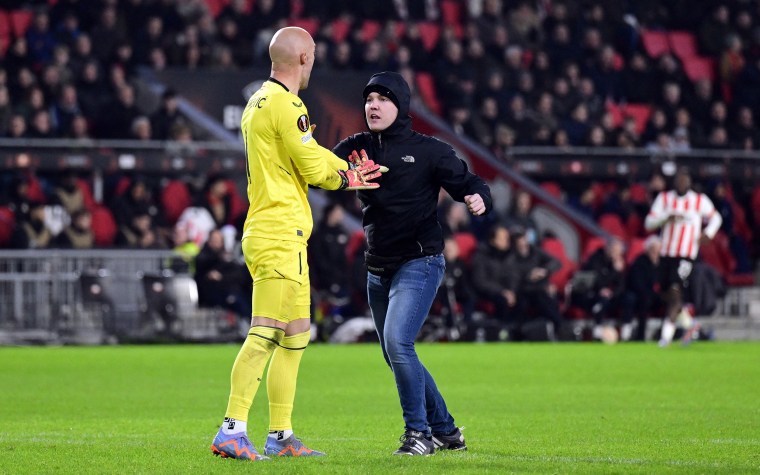 Video of the confrontation showed the fan approaching Dmitrović about 18 yards out of the net before throwing the punch. The fan fell backward and landed on the ground while Dmitrović remained over him and players from both teams surrounded him. The fan was taken off the field while fans booed.
The match resumed after the incident, with Dmitrović, who was not hurt, continuing in net for his team.
Sevilla lost the match, 2-0. Dmitrović was a late addition to the starting lineup after presumed starter Yassine Bounou became sick beforehand, AP reported.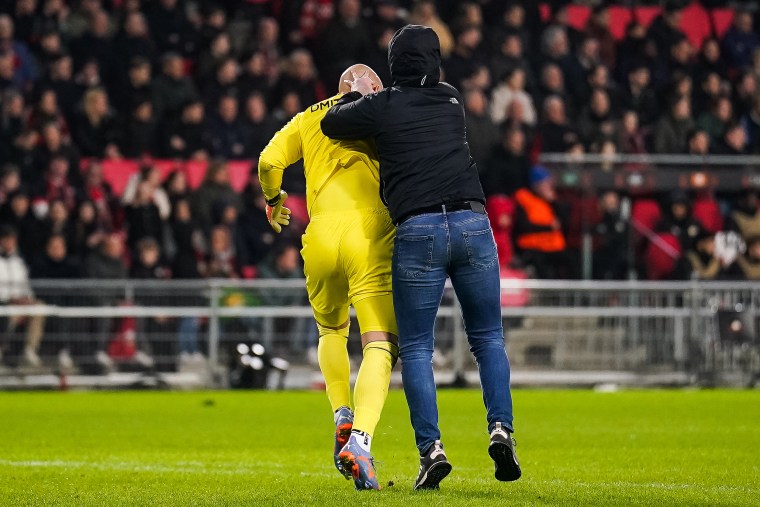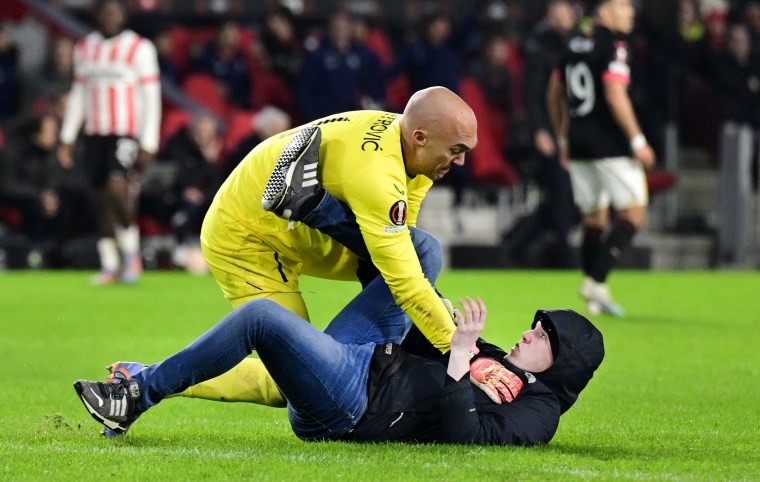 Neither the Union of European Football Associations nor Sevilla replied to NBC News' request for comment. UEFA has opened an inquiry into the matter, the AP reported.
Dmitrović said after the game it's "never nice" for an episode like this one to happen and encouraged authorities to punish the man for his actions.