Mahmoud Abdul-Rauf was a gifted basketball player whose decision to protest racial injustice by refusing to stand for the national anthem was met with swift retribution and a shortening of his promising NBA career.
The electrifying Abdul-Rauf, who was born Chris Jackson, was a star at Louisiana State University, where he played alongside Shaquille O'Neal and made the cover of Sports Illustrated as a freshman in 1989. A two-time All-American, Abdul-Rauf was the third overall pick by the Denver Nuggets in the 1990 NBA Draft.
"I wanted to dominate," he told TODAY's Craig Melvin in an interview that aired Feb. 7. "That was my mission from the moment I started playing basketball."
Abdul-Rauf, 53, whose story is told in the new Showtime documentary "Stand," was raised in poverty by a single mother in Gulfport, Mississippi, and overcame Tourette's syndrome.
His on-court play would eventually take a back seat to his beliefs off of it when he converted to Islam and stopped standing for the national anthem, sending shockwaves through the sport.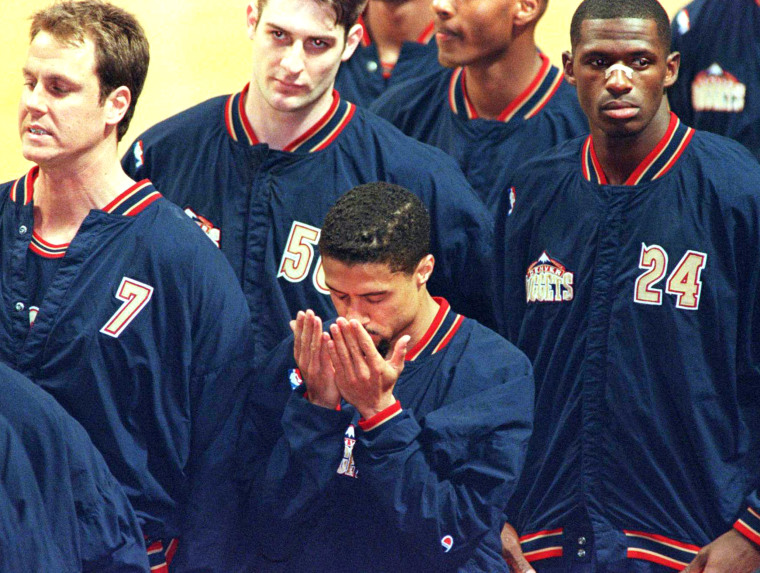 "I became a Muslim and I began to read more than I've ever read before," he said. "But as I'm reading, you know, whether it's foreign policy, domestic policy, I'm seeing America's hand in so much corruption. And then I'm looking also at the history of this nation. Slavery and Jim Crow and segregation, right? I can't reconcile standing up for this symbol, right? I just can't."
In 1996, then-NBA Commissioner David Stern suspended Abdul-Rauf, who received death threats. The home in Mississippi that he was building for his family was burned down by the Ku Klux Klan.
"I wasn't surprised that that was the reaction," he said. "Why? Because history has shown, in particular, when young or African American athletes, entertainers, whoever, step outside of the athletic box and speak out on something else, 'You're condemned.'"
Abdul-Rauf was traded to the Sacramento Kings, where he played for two more seasons, although his playing time was slashed.
He would leave the NBA for two seasons and return for a short stint with the Vancouver Grizzlies. In 2001, he left the league and didn't return, cutting short what could've been a legendary career.
"Do you think that your stance ended up costing you your career?" Craig asked him during their sit-down.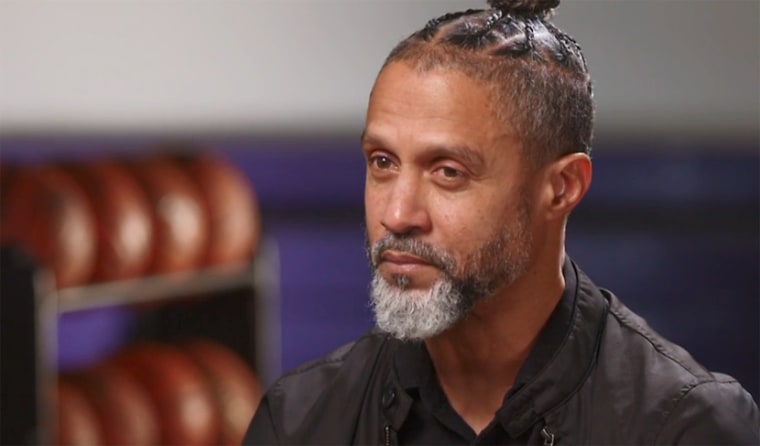 "Of course I do. History. You know, not much has changed," Abdul-Rauf said.
Abdul-Rauf's stance was a preamble to the actions of former San Francisco 49ers quarterback Colin Kaepernick, who later found himself out of the NFL after he took a knee for the national anthem in protest of police brutality and racial inequality.
That didn't surprise Abdul-Rauf.
"I had a strong idea of what was going to happen, because I've read the playbook," he said.
It's been more than 20 years since Abdul-Rauf suited up to play an NBA game. He says the league has never formally apologized and he's moved past that.
"There are people in the NBA who privately say things. 'How would you feel if the NBA gave you an apology?'" he said. "Families were hurt. People lost income. Reputations were destroyed. And so you just can't apologize and make it all right. No, I could care less about the apology."