The crowd at 2023 Super Bowl may be divided between Kansas City Chiefs and Philadelphia Eagles fans, but there was no question everyone there was rooting for Damar Hamlin and the medical team who treated him.
The Buffalo Bills safety made an appearance before the start of the game at State Farm Stadium in Glendale, Arizona, Feb. 12.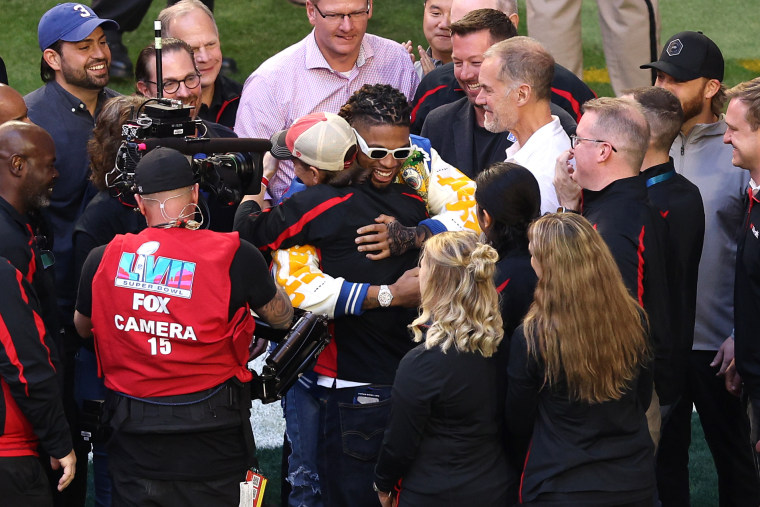 Just after 6 p.m., the announcer welcomed to the field first responders from the Buffalo Bills, Cincinnati Bengals and University of Cincinnati Medical Center. This team led Hamlin's recovery after he went into cardiac arrest and collapsed on the field after a hit during a game on Jan. 2.
"Please give them a warm welcome to Super Bowl 57," the announcer said to growing applause from the crowd.
Then, the announcer introduced "a special guest here to show his appreciation" — Hamlin himself.
Hamlin wore white sunglasses and made a heart with his hands to the camera, a symbol for which he is known. He also hugged members of the care team gathered on the field.
At a pre-Super Bowl party on Feb. 11, Hamlin was also photographed with Cincinnati Bengals quarterback Joe Burrow.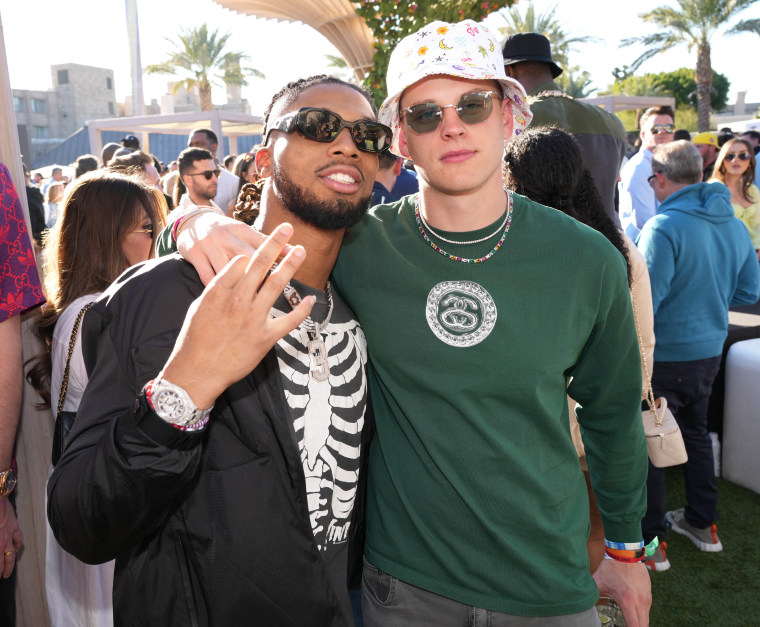 Sunday's appearance marked the latest outpouring of support for the 24-year-old since his near-fatal injury during a game last month.
The former University of Pittsburgh star received CPR on the field to restore his heart rate, and he was transported to University of Cincinnati Health center.
Hamlin's care team suspected it was caused by commotio cordis, a condition where a blow to a chest at a certain time during the heart cycle can stop the heart.
Hamlin said in a video message on Twitter Jan. 28 that support from the public has made a difficult time a little easier, and he shared a fuller video message on Instagram.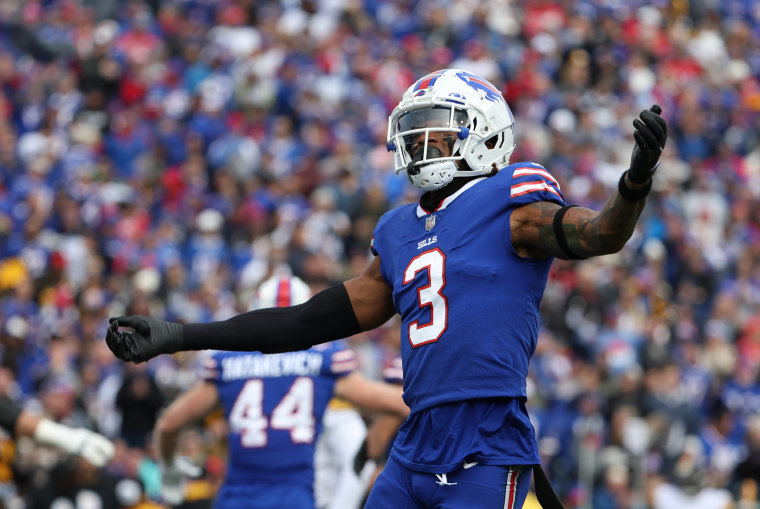 "While I'm so thankful to everybody, I know that it isn't enough just to be thankful," he said in the Twitter video, which has more than 9 million views.
"This is just the beginning of the impact that I wanted to have on the world and with God's guidance, I will continue to do wonderful and great things. I couldn't do this without any of the support and the love and I can't wait to continue to take y'all on this journey with me."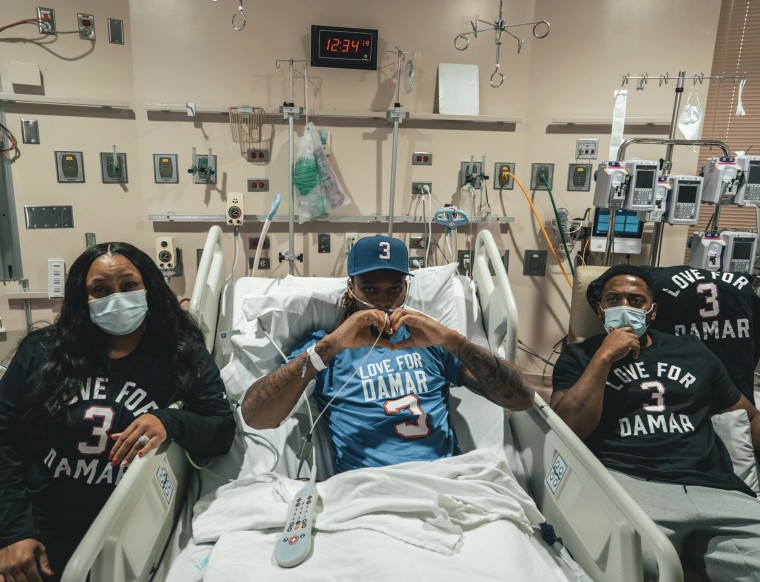 Following the frightening event, fans across the country donated to Hamlin's toy drive for kids, amassing $8.6 million as of Jan. 10, according to the Associated Press. And professional athletes across different sports showed love on social media.
He returned to Buffalo on Jan. 9 to continue his recovery.
"Headed home to Buffalo today with a lot of love on my heart," Hamlin said in a tweet at the time. "Watching the world come together around me on Sunday was truly an amazing feeling."