This year's Run for the Roses is being hampered by the deaths of four horses.
Churchill Downs Racetrack is investigating a quartet of horses who have died in the days leading up to this year's Kentucky Derby.
The track confirmed in a statement May 3 that Parents Pride died April 29 and Chasing Artie died May 2. Both horses were trained by Saffie Joseph Jr.
The track also said two other horses "sustained musculoskeletal injuries from which they could not recover." Wild on Ice suffered the injuries while training on dirt April 27 and Take Charge Briana died during a turf race May 2. Both animals "ultimately euthanized for humane reasons" after being taken to a hospital.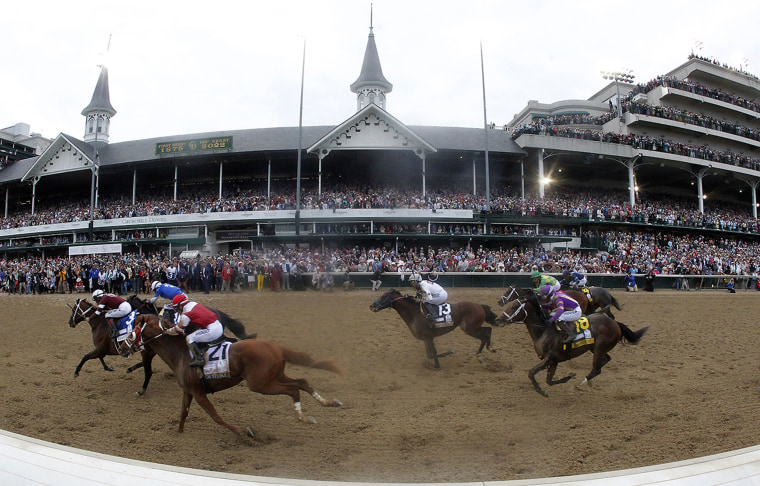 "While a series of events like this is highly unusual, it is completely unacceptable. We take this very seriously and acknowledge that these troubling incidents are alarming and must be addressed," Churchill Downs said in its statement.
"We feel a tremendous responsibility to our fans, the participants in our sport and the entire industry to be a leader in safety and continue to make significant investments to eliminate risk to our athletes. We have full confidence in our racing surfaces and have been assured by our riders and horsemen that they do as well."
Joseph told reporters he is on edge after the deaths of his horses.
"When you don't know something, that's when it worries you the most," he told reporters May 3, according to the Associated Press.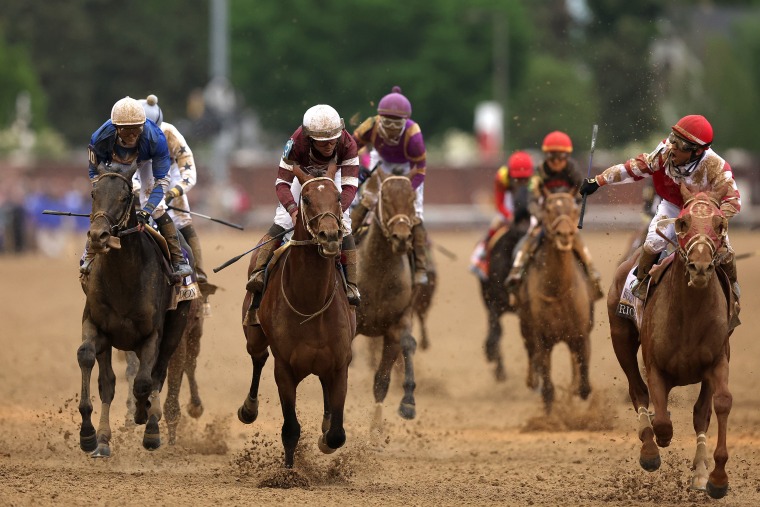 "Something is wrong. A lot of thoughts run through your head, but you can drive yourself insane. But I'm very uneasy right now. It's not something I would wish on anybody," he added.
The track says the animals will undergo autopsies in the hopes of learning more.
"We continue to press for answers and are working with regulators to conduct swift and thorough investigations," it said.
"The safety and well-being of horses is a critical issue for which everyone in the industry shares responsibility; however, we will continue to take every measure to ensure that we are providing the safest possible environment for horses on our property."
In 2022, Kentucky Derby winner Medina Spirit died in California following a workout, although a definitive cause of death was not found. The horse had later been disqualified from the race after testing positive for the anti-inflammatory steroid betamethasone.
This year's Kentucky Derby, which will mark the 149th edition of what is known as the greatest two minutes in sports, will take place May 6, with coverage on NBC from 12 noon ET until 7:30 p.m. ET. The event will also stream on NBCSports.com, the NBC Sports app and Peacock.