If you can dream it, you can achieve it.
That's the message from Kansas City Chiefs linebacker Nick Bolton, who scooped up a ball fumbled by Philadelphia Eagles quarterback Jalen Hurts and returned it 36 yards for a touchdown in the second quarter of the Super Bowl to help the Chiefs mount a winning comeback.
"I guess two nights ago, I guess three nights ago now, I dreamed about the scenario, kind of exactly how it happened," Bolton told TODAY on Feb. 13 about the play.
"It was a surreal moment. Once I got into the end zone, I didn't know what to expect, thought maybe there was a flag down. It was a surreal moment for me, we needed in order to get the win."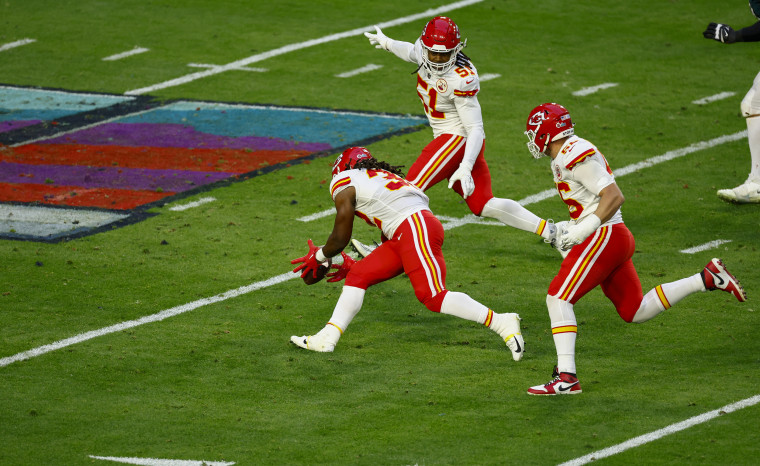 Bolton's scamper, which came with about 9 minutes and 45 seconds remaining in the half, and the extra point that followed tied the game at 14, helping the Chiefs keep pace after momentum had swung in favor of the Eagles.
Philadelphia would score the next 10 points to take a 24-14 halftime lead. But in the second half, Kansas City pulled away to win the game, 38-35.
The 22-year-old linebacker's comments on TODAY echoed a similar sentiment he made in the wake of the victory at Super Bowl 57.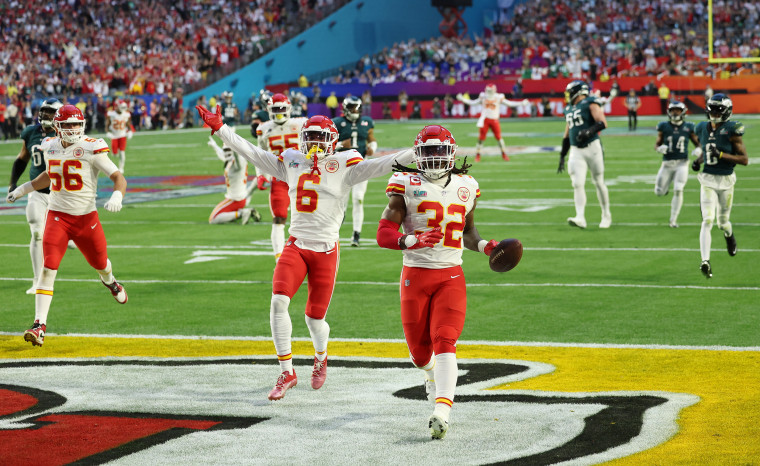 "I actually had a dream about scoop-and-scoring and winning the Super Bowl two nights ago," Bolton told the Kansas City Star after the game. "For it to happen, it's surreal."
Bolton, who just wrapped up his second year with the Chiefs, was a second-round pick in the 2021 NFL Draft out of the University of Missouri.
After the game, he hugged his mother, who, along with his sister, has been treated for cancer. Bolton said it was a special moment for them since his mother had missed many chances to see him play.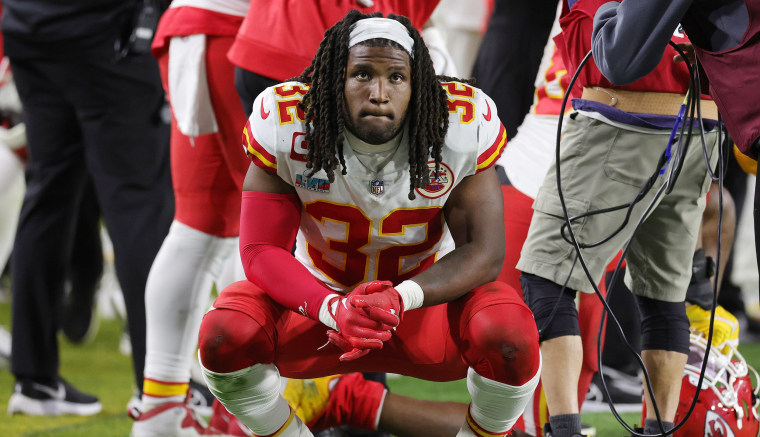 "In high school my mom wasn't allowed to go watch me play because of health reasons," he said on TODAY. "And so ... having her in the stands at this game, and her being there and finally get the win and the confetti coming down, it's just a surreal moment for us."
In the third quarter, Bolton appeared to return a second fumble for a touchdown after a Chiefs defender popped the ball loose from Eagles running back Miles Sanders on a pass play.
But that apparent score was wiped out by officials after a replay determined Sanders didn't fully catch the ball.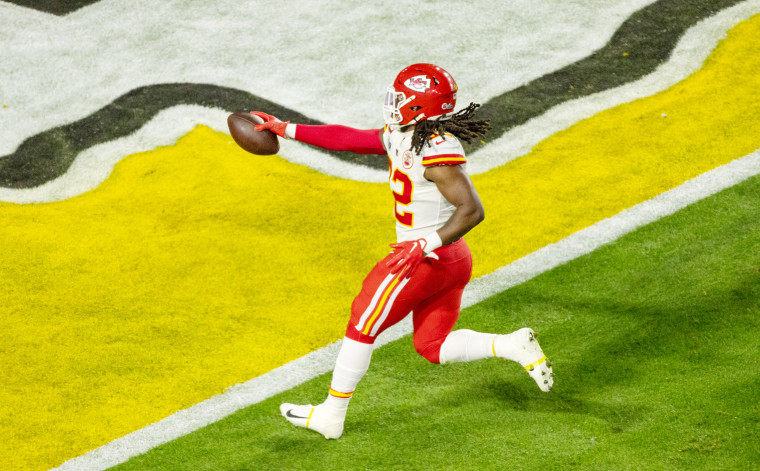 "Nah, I knew it was incomplete," Bolton said about the play, according to NBC Sports.
Even without that second touchdown, the Chiefs erased a 10-point halftime deficit and outscored the Eagles 24-11 in the second half to help the franchise secure its second Super Bowl title in four years.
"It's the greatest feeling in the world. I don't have any kids, and so I can say that's the greatest moment of my life," Bolton said about the moment when the game. "Just a surreal moment, especially for us, our team, our coaches and our fans. It was a surreal moment."