He's often mistaken as a player's dad. Sometimes people even think he's a coach. But Jim Fullan, 56, is actually just part of the team.
Fullan may not seem to blend in with his younger teammates on the surface, but he's earned his spot as No. 38 on the baseball roster for Montgomery County Community College in Blue Bell, Pennsylvania.
"The other team when we shake hands always say, 'Good game, Coach,'" he tells TODAY.com. "I stopped correcting them."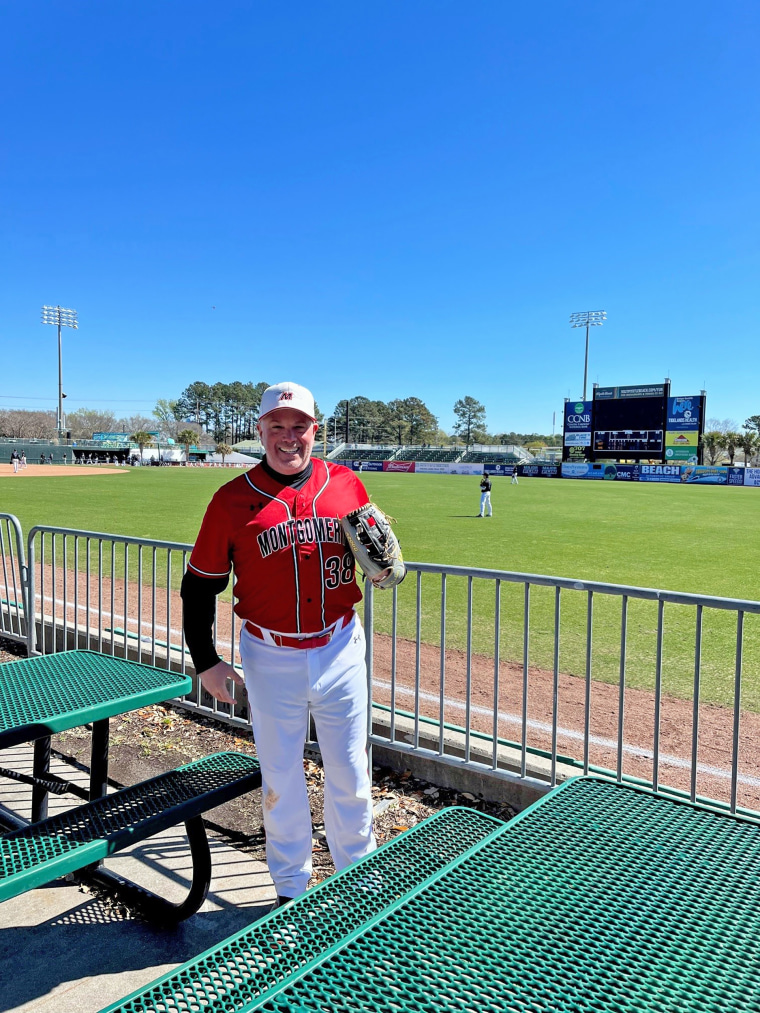 His return to the ballfield has been a long time coming. Fullan retired earlier this year from his nearly four-decade-long stint at the U.S. Postal Service to pursue his lifelong dream of playing college ball. 
As a teen, he didn't make the team at Bishop Egan High School in Fairless Hills, Pennsylvania, and he "kind of gave up" on his aspiration, he says. After graduating in 1984, Fullan married, started a family and joined the Army for two years.
"I never took the opportunity to play in college or continue to try," the now-divorced father of three and grandfather of nine says. "It was always on my mind. It's just my path took a different turn for several years after that."
While he joined an adult league in his 20s and 30s, Fullan was still fueled by his passion.
About two years ago, while watching one of his granddaughter's softball games, things crystallized. At the same moment his daughter told him she was considering going back to school to pursue her degree, he was thinking of staging his own comeback in both the classroom and at the ballpark. 
Fullan applied to several Pennsylvania community colleges to get his degree and spoke to a couple of baseball coaches to learn about the programs. But they dismissed him.
It wasn't until he went to a few of the Montgomery County Community College Mustangs' games last spring that he felt he found support. He introduced himself to the coaches and they "more than anybody" embraced the idea of him becoming a scholar and an athlete, he says.
Fullan showed up to tryouts last fall, bat in hand ready to take a second swing at his baseball career. The outfielder calls his tryout experience a "nerve-wracking" one, particularly because he didn't know how he was going to be received by his much-younger Gen Z teammates.
But he immediately caught the attention of freshman pitcher Cole Schuck, 18, who tells TODAY.com he thought to himself, "Wow, this guy can really hit for how old he really is."
Head coach Mike Fitzgerald noticed, too, and he also admired Fullan's determination. With 25 players trying out, only 18 made the cut, Fitzgerald tells TODAY.com. That total included Fullan.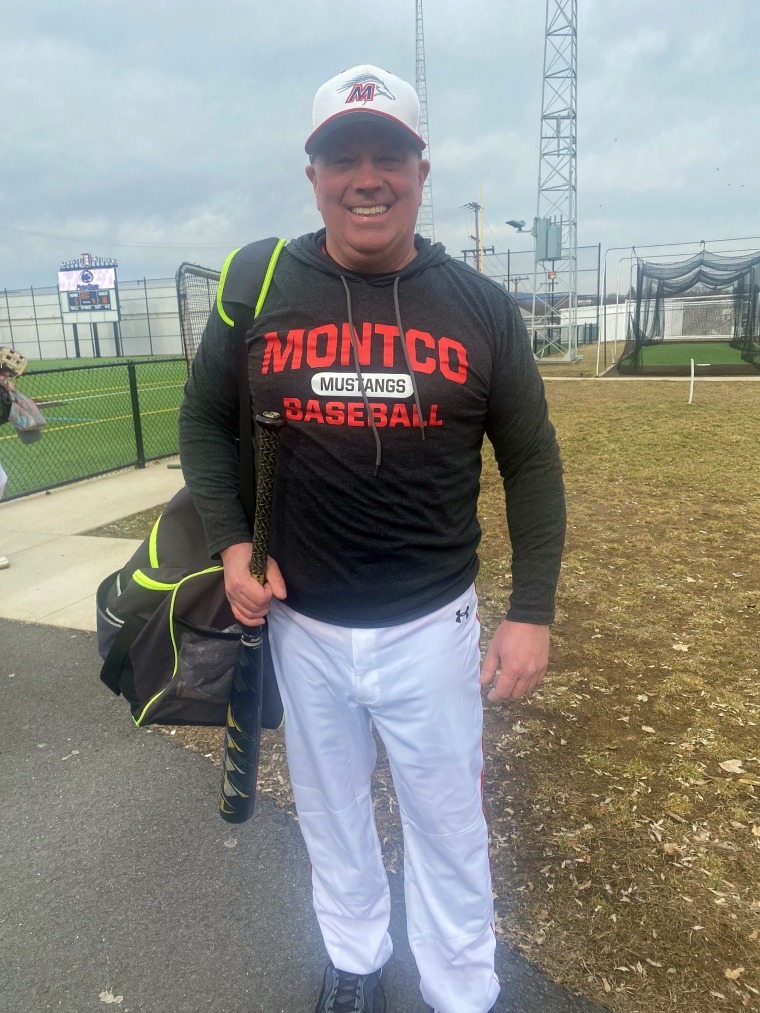 "I could see that by him not being on the team, wouldn't do us any good," says Fitzgerald, who's just five years his senior. "It would be an asset to have him with us."
When not attending class, Fullan is putting work in on the field. He's not using age as an excuse.
Once, when he was warming up a pitcher, an umpire came up to him and said, "Why don't you get one of those kids to warm him up?" Fullan says he replied, "Hey, I'm a player just like him."
Despite being the oldest player Fitzgerald has coached during his six years in his current role, Fullan gets no special treatment from him. That means he expects Fullan to attend all of the daily three-hour practices Monday through Friday and the season's scheduled games just like his other players.
Fullan says it can be a daily struggle to keep up with his younger counterparts. 
"I'm sore before and after," Fullan laughs, adding that he has to get to practice early to start stretching before his teammates arrive.
While Fullan says he's been injury-free since January, he did break one of his fingers during practice in the fall. The team, of course, had to point out the age difference then. 
"We told him if he would've been younger, this wouldn't have happened," Fitzgerald jokes. 
Kidding aside, Fullan is able to pass along his wealth of knowledge from decades of life experience to his teammates. 
"His relationship with the team is really good because he is mature, he's been through life," Fitzgerald says.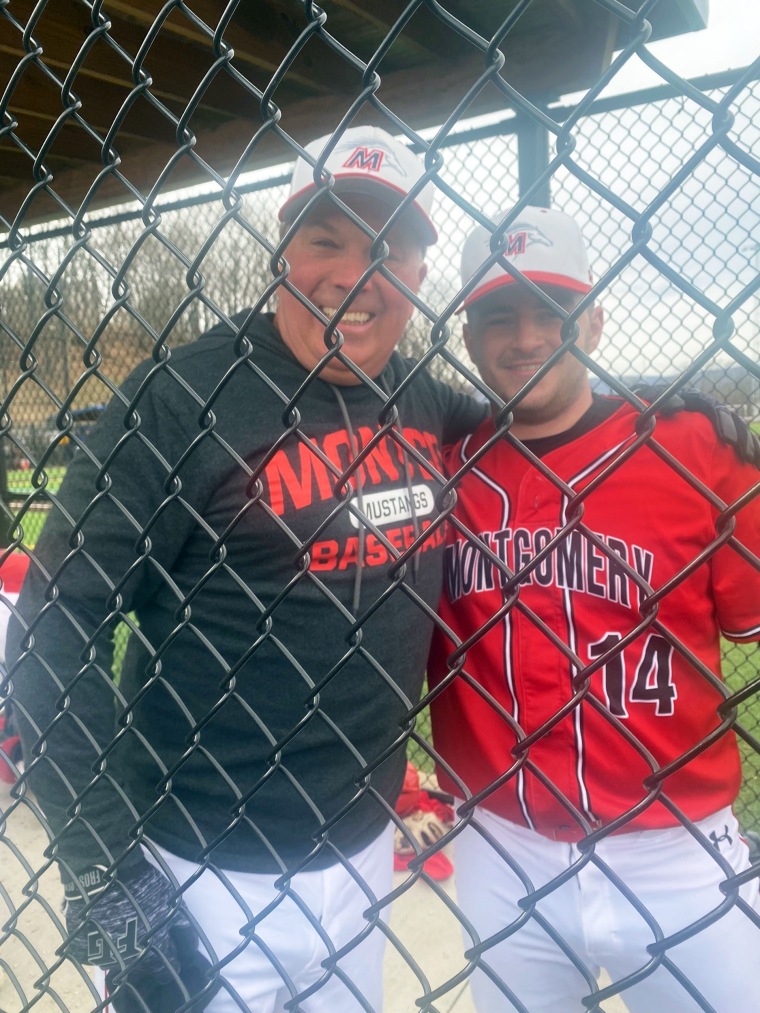 Just recently, Fullan took Schuck aside during a game. The pitcher was struggling with his performance, and Fullan talked to him "as an adult, but as a player" too. 
"He was like, 'You just got to keep your head up and get out of your head because we definitely need you out there,'" Schuck says, adding that he was able to flip his performance after that pivotal talk. 
As for Fullan's own skills, he has appeared in two of the Mustangs' games as a pinch hitter. Fitzgerald sees his sharp instincts, saying, "He doesn't try to hit the home run and strike out."
While productivity at the plate has eluded him so far (he's 0 for 2), the embrace he has felt from his new community has not.
"Montco truly is for all learners at all stages of life," Dr. Victoria L. Bastecki-Perez, president of the college, said in an email to TODAY.com. "We foster a culture of belonging where everyone feels welcomed and empowered to achieve their unique goals."
Until Fullan graduates with a degree in liberal studies in spring 2024, he's taking in every moment before he leaves the ballpark. 
"It's nice to have dreams of doing things, but when you actually do them, it's so fulfilling," he says.
While the big leagues may not be in Fullan's future, he may take his baseball knowledge to the Little Leagues.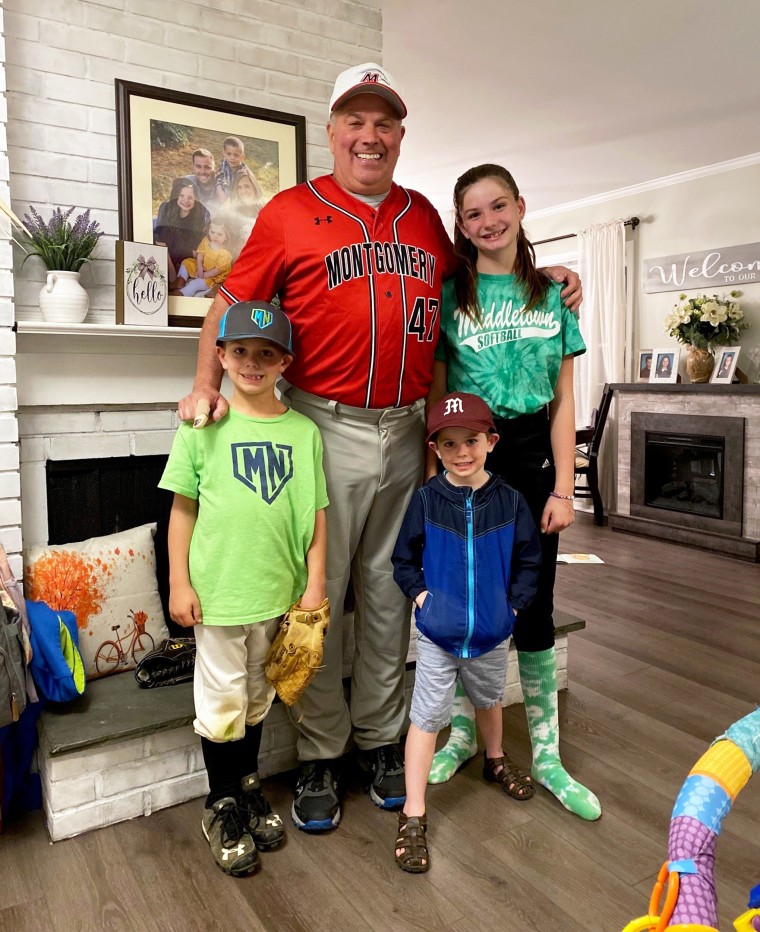 "I really want to get involved with my grandkids and coach them," he says, adding he shares his passion for the sport with both his 11-year-old granddaughter and 7-year-old grandson. 
"He thinks I play for the (Philadelphia) Phillies," Fullan laughs. 
His unconventional story has been an inspiration to many away from the baseball field, including Kelly Dunbar, director of athletics and campus recreation at Montgomery County Community College.
"I admire that he had the courage enough to kind of pursue his dream," she tells TODAY.com. "Because I don't know that people do these days."
Related: