Celebrate the start of summer — and wake up your wardrobe — with a jolt of color!
Yes, the beiges and blacks have their place, but more of the focus this season is on super brights. You can go all the way with a complete outfit or just add colorful touches to enhance the rest of your ensemble.
We'll show you the best and brightest ways to put on some color — from office and evening looks to the hottest beach gear.
It's all right here in the latest edition of our weekly fashion-and-beauty update.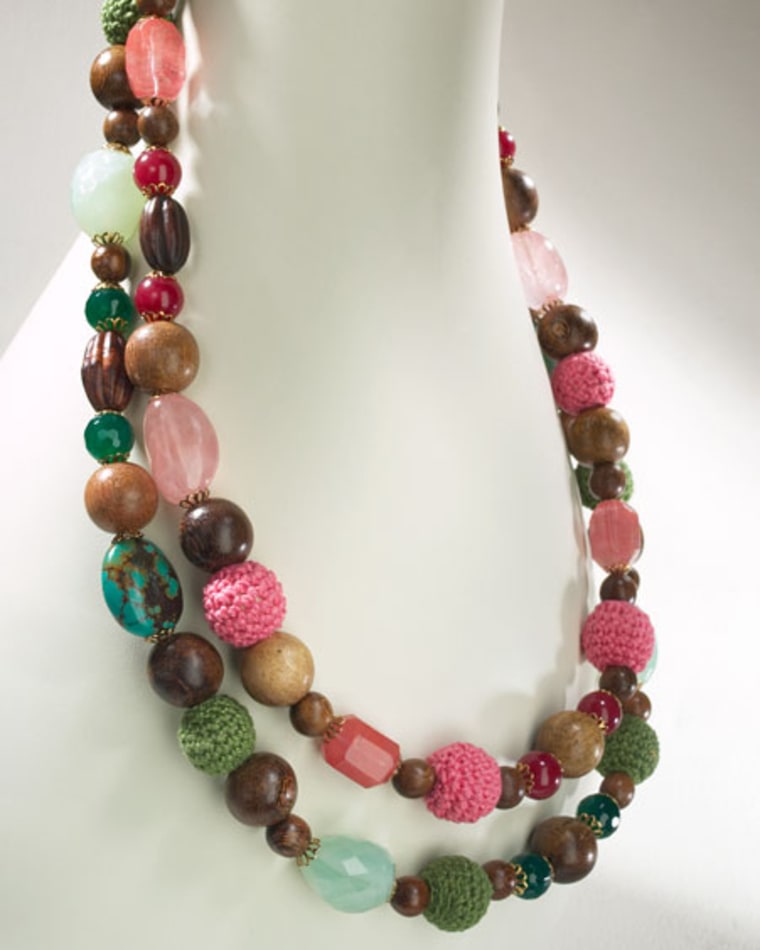 We love these chunky and bright necklaces from Roxanne Assoulin for Lee Angel at $350. Wow, more than a bit pricey! But you'll be seeing less-expensive "reinterpretations" at your local jewelry counters faster than you can say "bead it."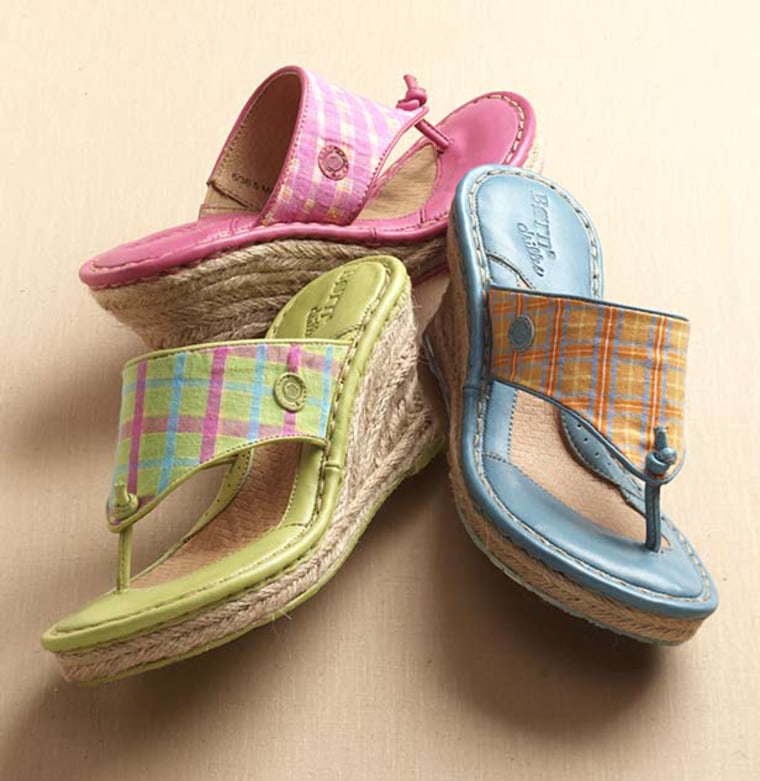 Espadrilles we love: The vibrant yellow jute espadrille from Christian Louboutin ($270 at Neiman Marcus); the colorful "Ladybug" wedge from Coach ($200); embellished, jeweled leather wedges from Delman and these pretty plaid wedges from Chiquita ($79.95 at Nordstrom).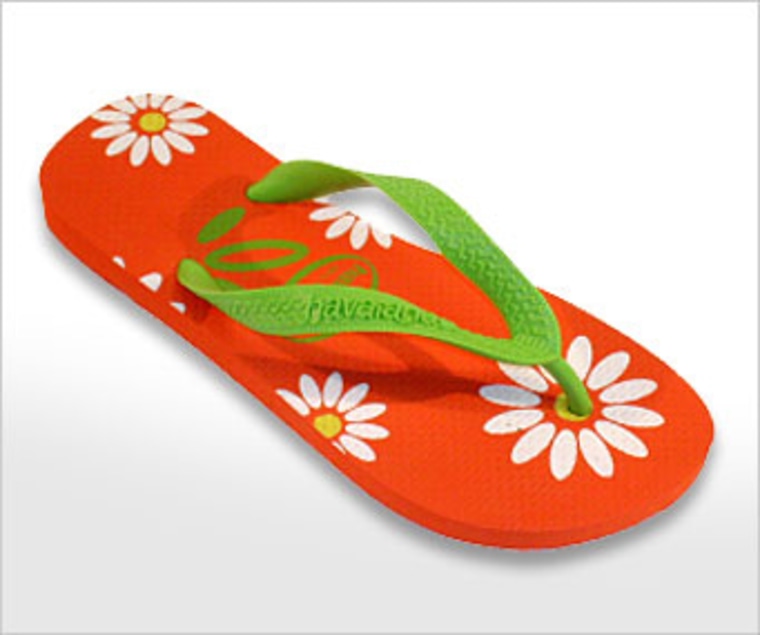 We love Havaianas for their cheerful bright prints — and at $17 a pair you can choose more than one! You'll find the "real" Havaianas at retailers and surf boutiques nationwide, or check out .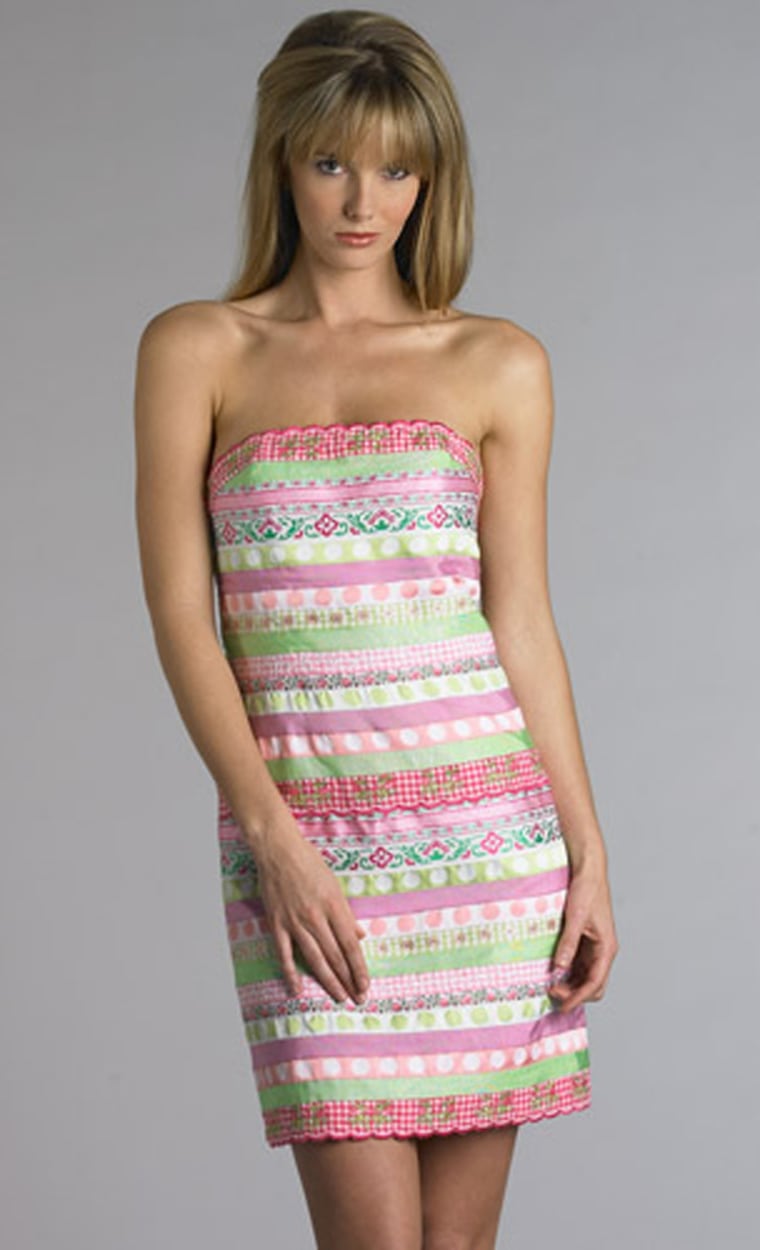 As the summer heats up, you'll see more and more pretty crocheted, patchwork and ribbon trims as part of a growing trend toward feminine "midsummer night's dream" dressing. So start dreaming!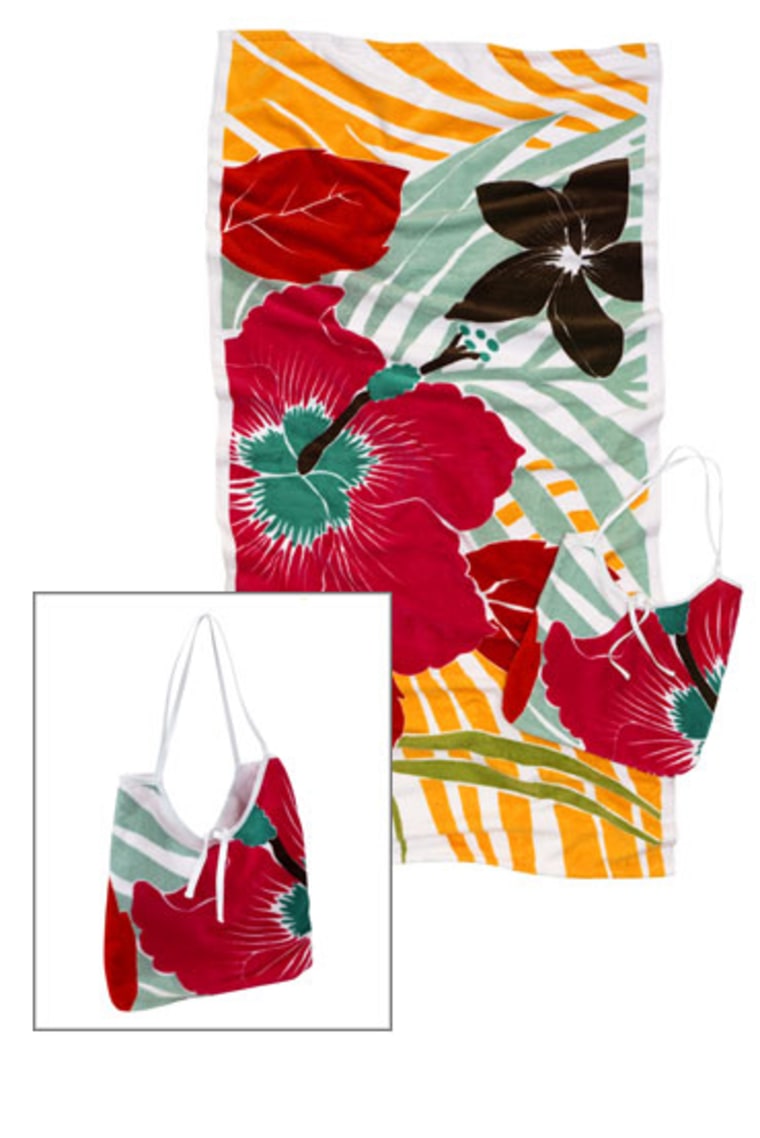 Beach blanket bingo! Heading out to the beach any time soon? Not only should your new bikini or swimsuit make a fashion statement, but also your beach towel and tote! Get into the swim of things with a festive, bright towel printed with one of the season's must-have oversized floral patterns. And make sure you go for the matching tote bag. It's all part of hitting the beach with Summer 2005 style.
No need to empty the piggy bank to satisfy this trend craving — you'll find matching beach towel and tote sets at Old Navy for just $16.50.
Judy Gordon is a New York-based style consultant and the "Today" show's style editor. She has been covering the fashion and beauty beat for the past decade. To learn more about Gordon, you can visit her Web site, , which highlights style trends in America and across the world.
firstVIEW is the primary supplier of photos to Fashion Friday. Go to for the latest pictures from top fashion shows around the world, including New York, Los Angeles, London, Paris, Milan, Brazil, New Zealand, South Korea and more.