As Sarah Cronk linked arms with her cheer team and walked onto the field to perform under the Friday night lights, she couldn't help but think that moment could define the rest of her life — and it did.
What started as 12 girls both with and without disabilities at Pleasant Valley High School in Bettendorf, Iowa, in 2008, has since grown into a nonprofit called "The Sparkle Effect."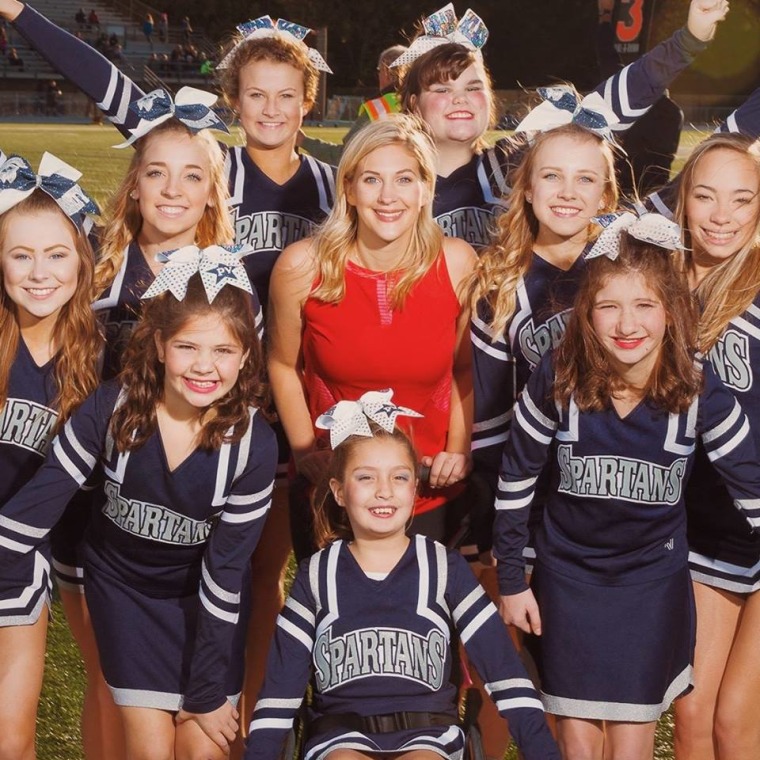 The now-23-year-old grew up watching her brother, Charlie Cronk, 24, who is on the autism spectrum, struggle socially, especially when he started high school. But when the varsity swim team invited Charlie to sit with them at lunch, Sarah noticed a difference.
"This changed everything for Charlie," Linda Mullen, Cronk's mom and executive director of The Sparkle Effect, told TODAY. "He suddenly had a safe place to go every day."
This story deeply impacted Cronk and when she made varsity cheer as a freshman, she wanted to find a way for students with disabilities to be able to get involved — so she decided to do something about it.
RELATED: Watch the sweet moment this girl with Down syndrome learns she made cheer squad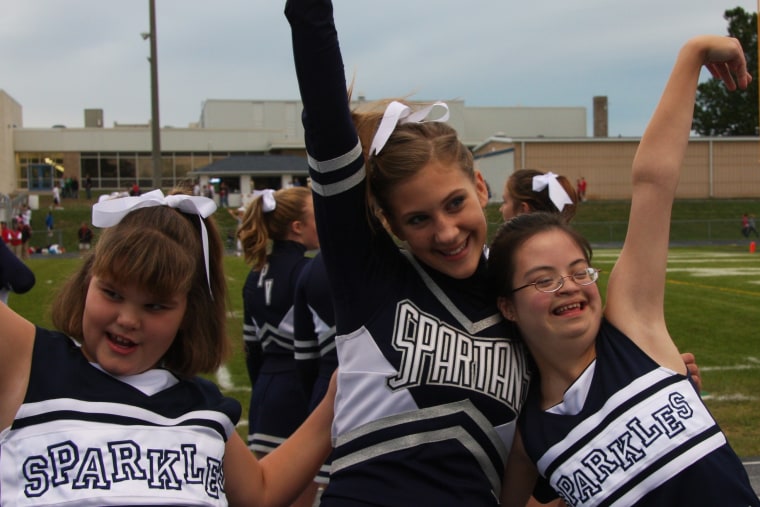 "Of course those students want the same high school experience everyone else gets and they should be able to have those opportunities," Cronk told TODAY.
She started an inclusive team called "The Sparkles," which is the first inclusive high school cheer team of its kind. Over the summer between her freshman and sophomore year, the school allowed her to use the gym to practice and they debuted their routine at the first football game that fall.
"I was nervous it'd be too overwhelming or too much pressure, but everyone stood up and started cheering when we walked onto the field," Cronk said. "I was so proud of The Sparkles and it was a moment that impacted the whole community."
After that game, there was so much interest that Cronk began brainstorming how she could bring the program to other schools in the area. She began fundraising through donations and today there are more than 150 inclusive cheer and dance teams in 30 states.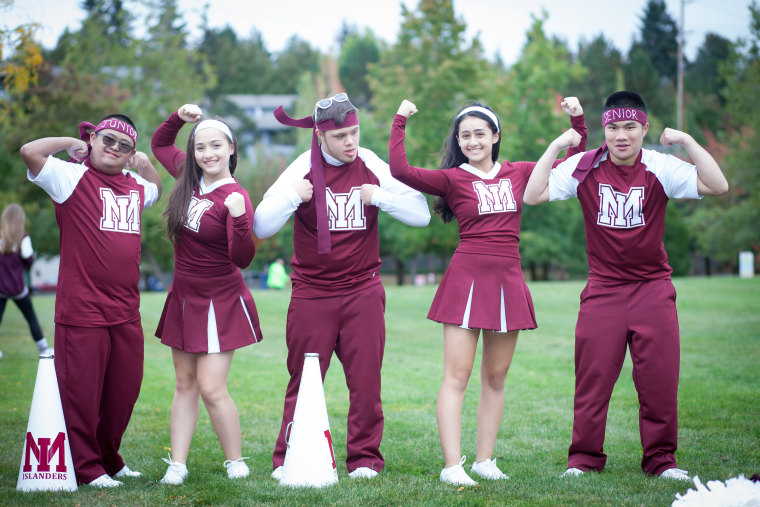 Once a school expresses interest, The Sparkle Effect sends a trainer to work with the team, and selects two captains to lead the squad.
And the icing on top? Every team member gets a free uniform provided by Varsity Spirit, an athletic apparel organization in Memphis, Tenn.
RELATED: 'Best moment of my life': Girl becomes school's first transgender cheerleader
Since The Sparkles performed at that first game, the high school has never been the same. Students with disabilities are now in drama club, on the newspaper staff and participate in choir.
"It was a visible display of acceptance that got the staff to start thinking differently," Mullen said. "It's a wonderful thing to see schools embrace acceptance."
Their goal is to keep growing and reach schools everywhere.
"It's been an incredibly rewarding path to be on," Cronk said. "I couldn't have done it without all the students who stepped up to create teams and join us."