We already can't wait for season four of "Fixer Upper," but if we must, here's something to hold us over.
Chip and Joanna Gaines, who host the popular HGTV show, shared with TODAY some of their favorite pieces to decorate with that are both beautiful and functional (two concepts that are hard to combine!). We'll be hoarding these in bulk!
For the kitchen...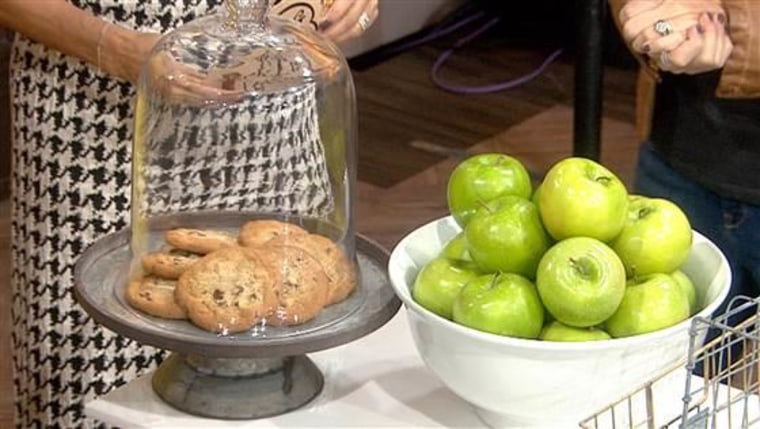 Consider adding a bowl filled with colorful produce or a cake stand to the counter top or kitchen island to add height to the space.
RELATED: Chip and Joanna Gaines reveal their worst 'Fixer Upper' project ever
"This is the kind of stuff I love to use in kitchens," Joanna said. "It adds height, but it's practical and pretty."
For the bathroom...
One of Joanna's must-use items for decor are wire baskets that she loves to hang from walls for a rustic look — and extra storage. Add toys, towels, toilet paper and other miscellaneous bathroom items to the baskets to keep them off the floor while also giving the space a rustic touch. This look can also be used in other parts of the home.
RELATED: Chip and Joanna Gaines' own 'Fixer Upper' home tour in Waco, Texas
For the rest of the house...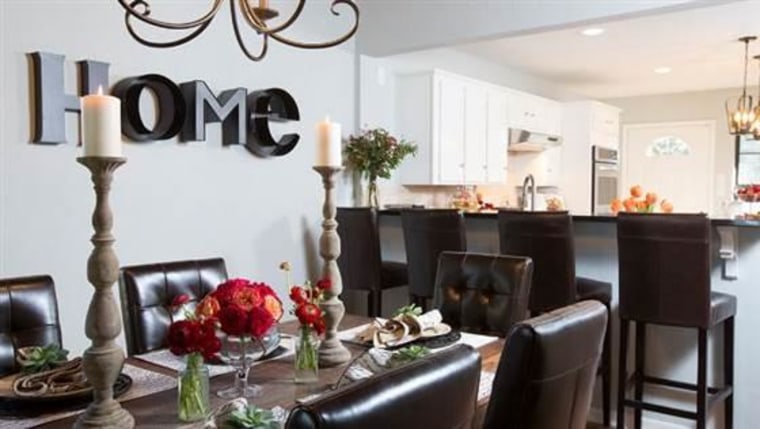 When it comes to decorating the rest of the home, two items Joanna loves to implement are old clocks — "it draws your walls out" — and vintage letters for a personal but bold touch.
"It gives your space a lot more character," Joanna said. "And personalizes the space for the family."