UPDATE: Moments after publishing this story, TODAY.com learned from the Crosby family that their matriarch, Dorothy Crosby, died early this morning in her sleep beside her husband. She was 48.
Tyler Crosby refused to get married without his mom, Dorothy "Dot" Crosby, by his side.
After being diagnosed with Stage 3 breast cancer in August 2014, Dot received devastating news in October that she wasn't going to make it much longer. That's when Tyler and his now wife, Amanda, quickly started making plans.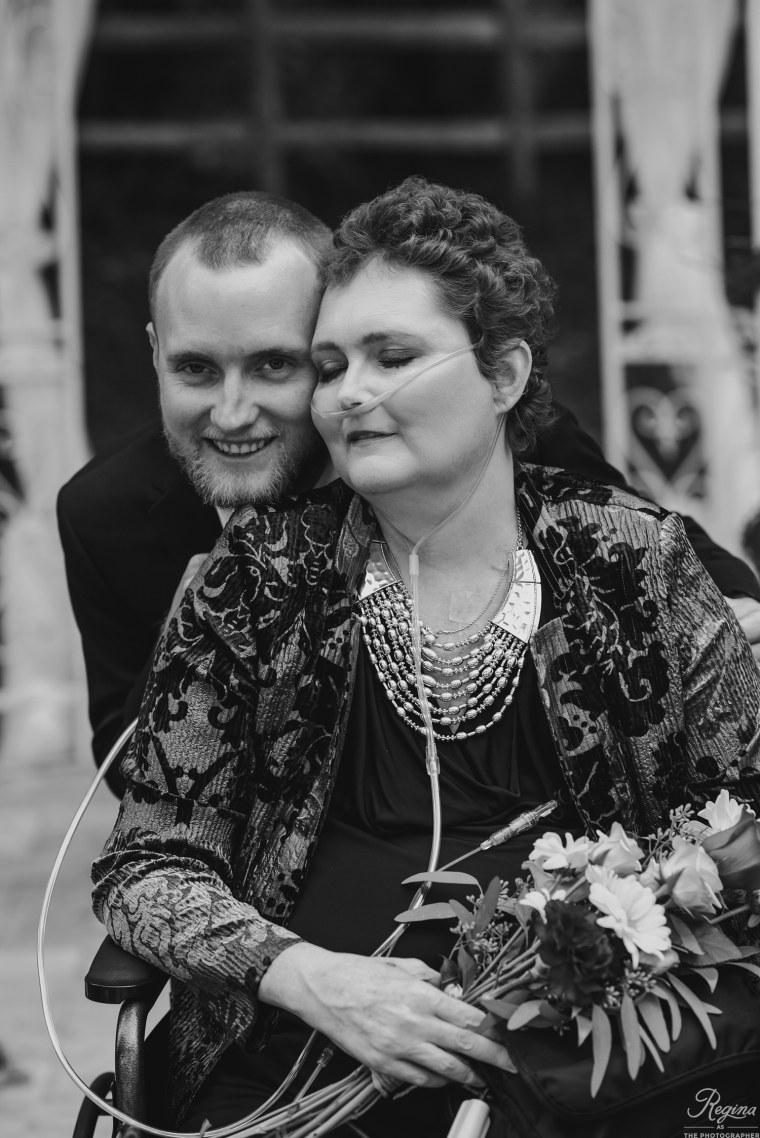 They originally moved their wedding up to January 2016, but as Dot's condition worsened, they decided to wed on Nov. 14, exactly one year before their original wedding date.
They contacted Cross Creek Ranch, an all-inclusive wedding venue near their home in Lakeland, Florida, to make arrangements.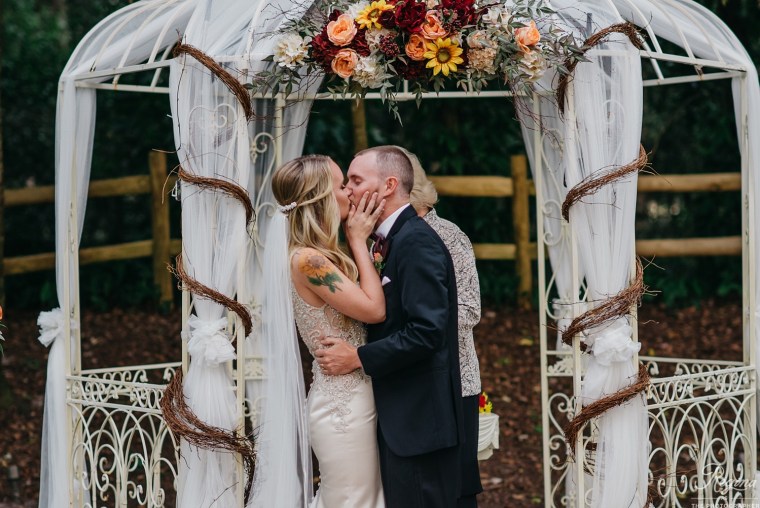 "Thankfully, the venue was extremely accommodating and really went out of their way for us," Amanda Crosby told TODAY.com. "They even asked if we wanted them to come decorate the house and bring the wedding here."
RELATED: Man with terminal cancer gets married from hospital bed
A week before the wedding, Tyler's dad, Terry Crosby suggested that Dot FaceTime in, but Tyler wasn't going to stand for that. He had his mom taken to the wedding in an ambulance and the venue provided a comfortable chair for her to sit in during the ceremony.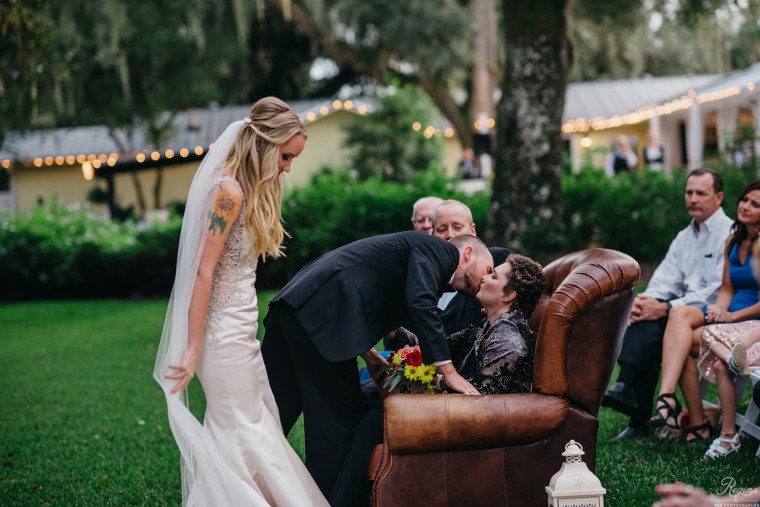 "As I was walking down the aisle, Dot stood up, which is something we haven't seen her do in a while," Amanda said. "And she's not even supposed to be standing up at all, let alone on her own."
During the reception, Dot and Tyler danced to Bette Midler's "Wind Beneath My Wings," in the most emotional part of the evening.
"We tried to keep it together, but it was tough. There wasn't a dry eye in the room," Tyler said. "With everything she's gone through, she remains strong, which has been extremely uplifting. The song is fitting because she really is the wind beneath my wings."
"My mom has always been both of our heroes and has supported everything we've done, so it's kind of our song with her," Tory Crosby, Tyler's sister, added.
RELATED: Bride with cancer given dream wedding by strangers dies
As Tory watched her brother dance with their mom, she thought about her own wedding.
"It's hard to take in the fact that my mom isn't going to be there to dance with me on my wedding day, but I'm so happy that my brother was able to have her there," Tory said.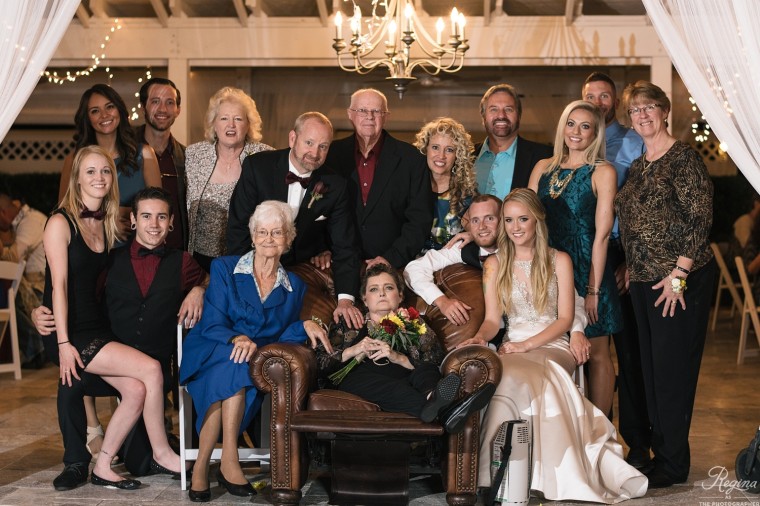 Dot's wish, other than being able to watch her son walk down the aisle, was to have everyone remember her — so 50 of her family members, friends and coworkers from her dermatology office got a dot tattooed on their right hand in her honor.
"Everyone did their best to have a good time and make sure that it was a night that Tyler and Amanda could look back on and remember as a happy and joyous occasion," Tory said.