U.S. Army Sergeant Dan Urman delivered a special treat to his family during the puck drop at Saturday's faceoff between the Anaheim Ducks and the Arizona Coyotes — himself.
Urman, who'd just returned from Afghanistan, planned to surprise his family during the game-opening tradition. But his dad had an unintentional surprise of his own.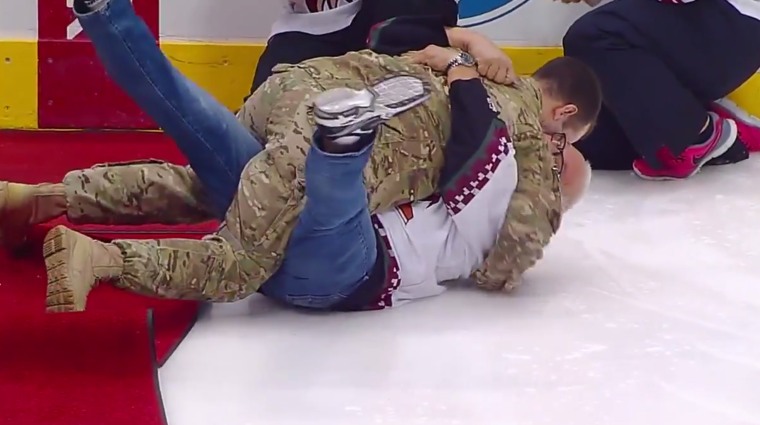 Amid the excitement, Urman's proud pop rushed to see his son on the slippery surface and that enthusiasm sent both men crashing to the ice.
They didn't break their hug — or, thankfully, any bones — during the fall.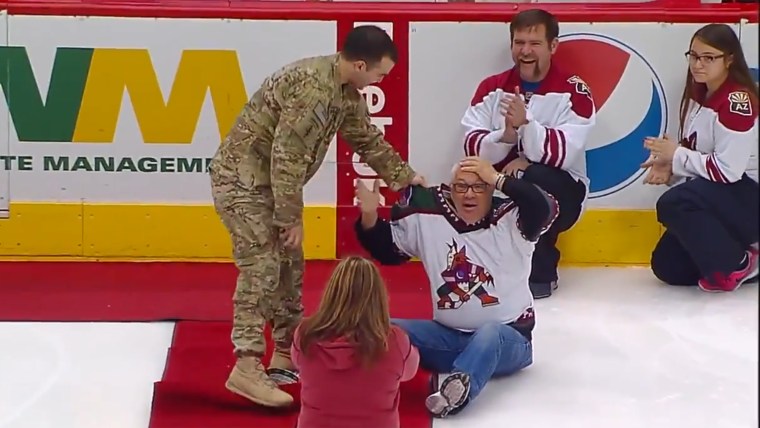 While the Ducks won the game, we think these guys were the real winners Saturday night.
Follow Ree Hines on Google+.