Ten months of military service in Afghanistan meant Sergeant First Class Robert Vandenberg Jr. missed a lot back home — including the birth of his son Travis. But all that changed Wednesday night at, of all places, an Anaheim Ducks hockey game!
Mom's home! Toddler ignores military protocol, runs into soldier's arms
With assistance from the Ducks, Vandenberg played a little gotcha on his wife Patricia, who was attending the game with Travis and their other son, 1-year-old Robert. She'd thought she'd be having a chat with her husband via Skype from Romania, speaking to him on the JumboTron hovering over the arena.
The "chat" went through, but was plagued with static and connection issues from the start. Husband and wife barely got out a word of greeting before the arena lost the "feed." No problem — since the plan all along was to walk him out to her section of the bleachers for a surprise reunion. 

Deployed soldier surprises wife to meet newborn daughter for the first time
Get your hankies ready: Not only do hugs and kisses abound, Vandenberg is getting a first-ever in person look at Travis!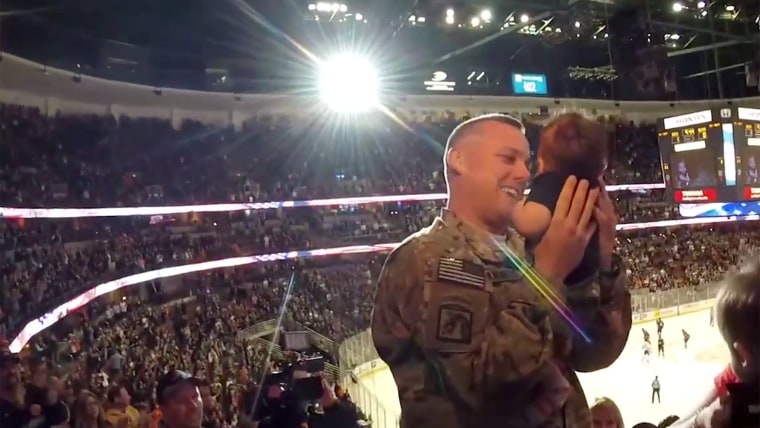 Now, that's worthy of a salute.