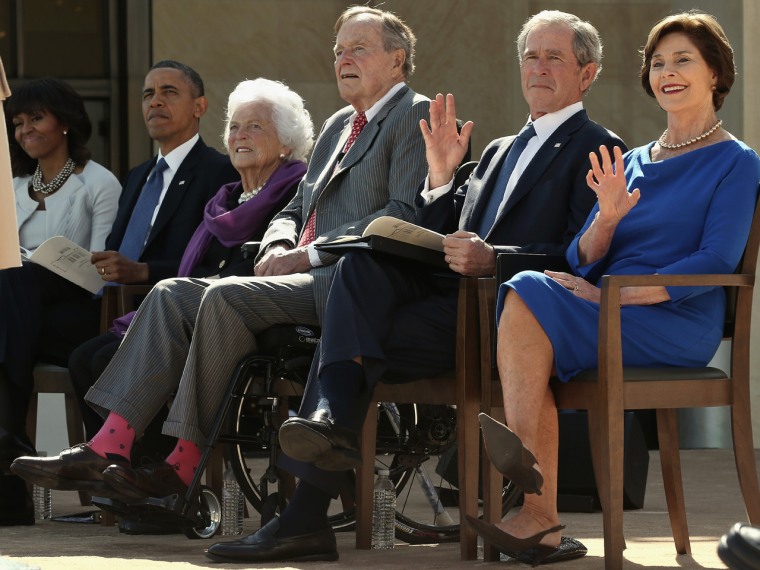 George H.W. Bush: Former president, father of a president, and noted sock man.
At Thursday's presidential library dedication for his son, George W. Bush, the elder Bush broke out his trademark colorful socks for a splash of pink amid the blue, gray and black suits. The 41st president is rapidly becoming known for his loud socks, breaking out a pair of red, white and blue American flag ones while unveiling the Houston Texans cheerleading squad just last week on April 17.
In an interview in June 2012, Bush told his granddaughter, TODAY correspondent Jenna Hager Bush, that he "likes a good sock." On Thursday, Hager tweeted out a close-up shot of her grandfather's red socks from the ceremony.