The world got a rare glimpse of 3-month-old Prince George — and his chubby cheeks — outside of St. James's Palace just before his christening on Wednesday. Now be prepared to enjoy his little baby face four more times with the official set of christening photos released by the palace Thursday.

One of the photos is history in the making: the newest heir to the British throne, Prince George, pictured with his three elder generations for the first time. 
See the official christening photos here. The portrait is reminiscent of another historic photo of British royalty taken after the christening of Prince Edward of York, the future Edward VIII, in 1894. That image depicts the newly-christened baby being held by his great-grandmother, Queen Victoria, with his father, George V, and grandfather, Edward VII, standing beside them.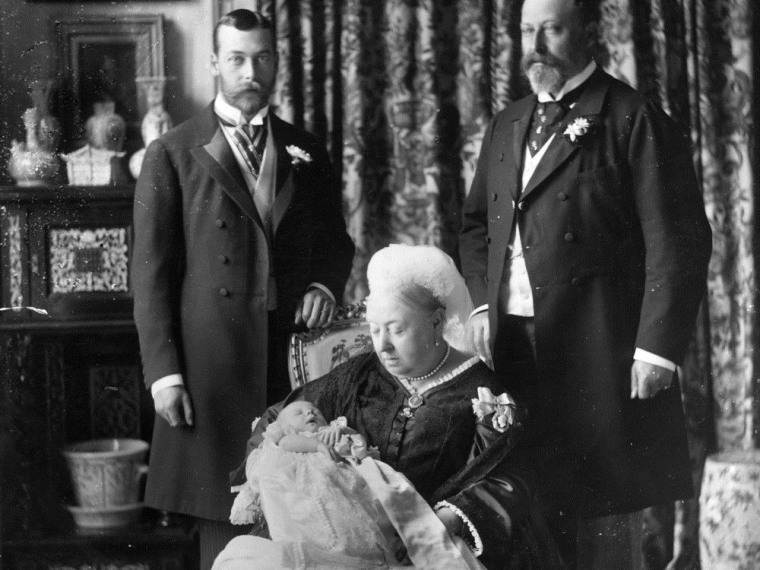 The four formal photos of Prince George were taken by celebrity portrait photographer Jason Bell just after the christening ceremony, which was an intimate family affair reserved for close relatives and friends. The royal couple's family members, including their parents and siblings as well as Queen Elizabeth II, gathered for the portraits in the Morning Room at Clarence House, which is the official residence of Prince Charles and Camilla, Duchess of Cornwall. 
Though Prince George has been enjoying his time in the spotlight this week, Kate has also been dazzling the public. On Thursday evening she attended a charity gala dinner at Kensington Palace — also her official residence — as the guest of honor.
She looked lovely in a fitted black dress at the event, which was hosted by the organization 100 Women In Hedge Funds to raise money for the charity Action on Addiction.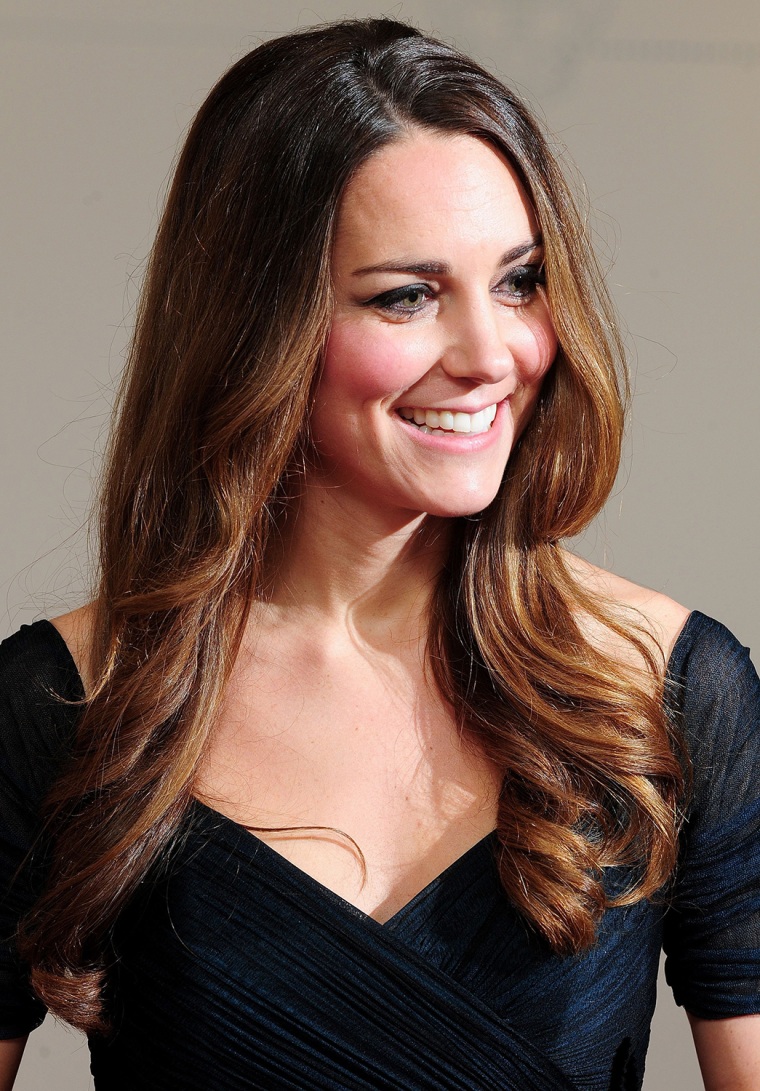 Kate and Will brought their first child into the world on July 22, but they aren't the first royals to welcome a bundle of (titled) joy. Click through to check out other mini-majesties and their proud parents.