Seth Wescott is trying to defend an Olympic gold medal while coming off a major knee injury in a sport where some of the competitors were barely born when he first joined the tour.
Yet in Wescott's mind, he isn't getting older, he's getting better. That's why the 37-year-old is not only focused on winning a third straight gold in the snowboard cross event in Sochi, but also setting his sights on the 2018 Winter Olympics in South Korea. 
"It's actually kind of my plan right now,'' Wescott told Matt Lauer on TODAY Thursday. "Two years coming off of injury, to be able to have a period of time where I'm healthy leading into a Games. This week, the Pipeline Masters is going on out in Hawaii and I watch [professional surfer] Kelly Slater at 41 years of age dominating the sport, and it's inspiration for me.''
With his 2010 and 2006 wins, Wescott is the only competitor to take Olympic gold in the snowboard cross event, which was introduced in 2006 in Torino, Italy. Wescott underwent surgery on April 23 for a torn anterior cruciate ligament in his left knee following a fall while doing some big mountain riding in Alaska. Now, just 56 days out from Sochi, he  is trying to get back to shape in time for the upcoming Winter Olympics. And, he says, he has no plans to retire. He is also determined to make a run at a spot in the 2018 Winter Olympics in Pyeongchang, South Korea, when he will be 41 years old.
"I never would've thought even post-Torino that I would still be going now, but to be honest I'm getting better at it every year,'' he said. "I'm making progress within the sport, skills-wise. I was the only American to win a World Cup [event] last year, and the progression is still happening. I think for me the time point where I decide to walk away will be when I feel that there's stagnation there, but it's just not happening."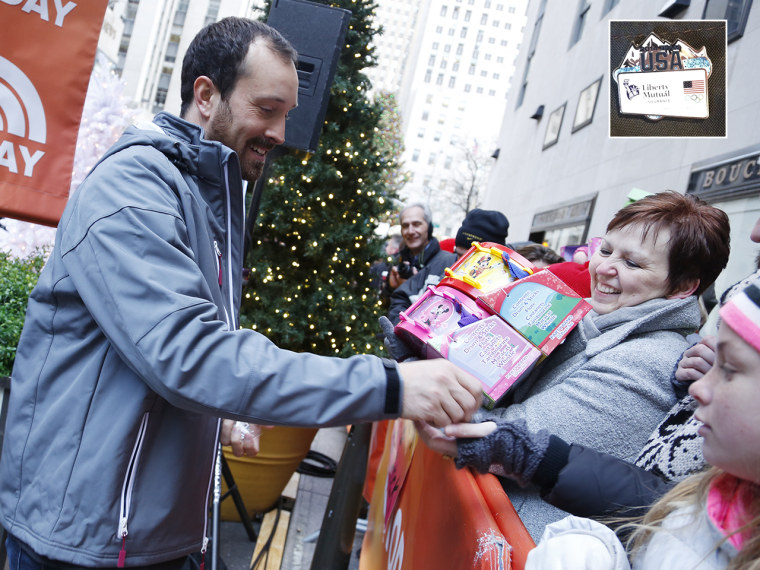 There was also never a doubt that after winning gold in Vancouver in 2010, Wescott would return to defend his title in Sochi.

"Basically the day after the race in Vancouver, I looked at my wax tech, and Curtis Bacca's like, 'We're making this three in a row in Sochi,' and that's really been the game plan all along,'' he said.
Wescott, who also owns a pub in his hometown of Sugarloaf, Maine, was back on his snowboard for the first time since his ACL surgery on Dec. 3. He will travel with the U.S. team to Lake Louise in Alberta, Canada, next week but does not plan on racing during that time.
"It's getting close,'' he said. "I had some real breakthroughs. This last week up at Sugarloaf, it's been feeling a lot better every day. I rode the most that I have so far.
"I'm not quite there yet. [I'm] buying myself three more weeks through the Christmas holidays and just the amount of training that I'll be able to get in in that time, I'll have some real progress."
In the wake of his injury while big mountain riding, Lauer asked why he would take that risk knowing that the Winter Olympics were approaching.
"I still look at it as, I've still taken a million little baby steps to get there with the level that I'm at,'' he said. "We were up doing a piece for [ski and snowboarding filmmaker] Warren Miller this spring, and for me that interaction where you've got the tour that goes around in the fall and millions of people come out and see those movies — it's a whole other aspect to the career."