Last week, Olympic snowboarder Jamie Anderson became the first female snowboarder to win not one, but two gold medals. The successful run came on a day with temperatures were in the single-digits and 30 mile-per-hour wind gusts challenged riders.
In an interview with TODAY's Willie Geist, the Olympic champion says that her mindset was crucial to her success.
Getting that calm outlook, however, came after a harrowing injury that almost derailed her career.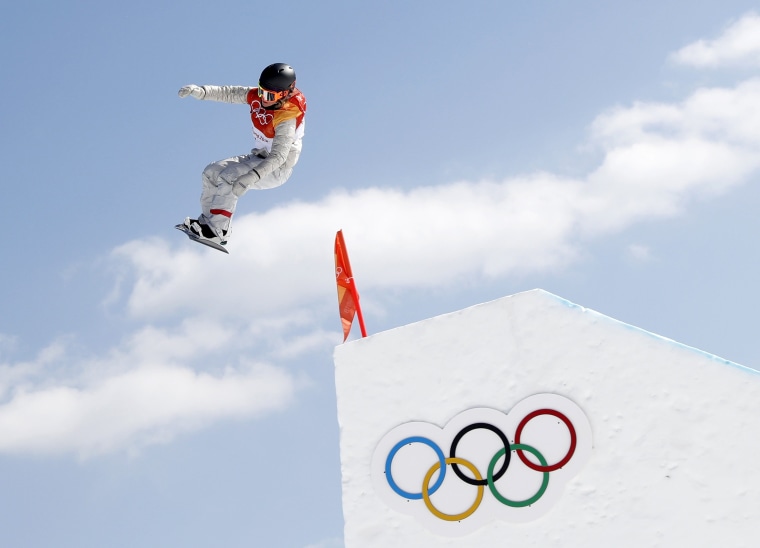 In 2009, at the Burton U.S. Open Snowboarding Championship, Anderson fell, rupturing her spleen. The terrible accident resulted in 10 days in the ICU.
"I remembered coming out of that injury; I had a totally different outlook on life and health," she said. "I just wanted to be the best version of myself and know that it's not always going to be perfect.
Anderson found that being in nature and channeling a sense of inner peace helped her recover.
To this day, the snowboarder uses yoga, meditation, and a healthy appreciation of trees to keep her centered at the top of each hill. She's even been known to hug a tree or two (literally!) before her medal-winning runs.
The 27-year-old superstar won her first Olympic gold in Sochi, winning the inaugural women's slopestyle event, but her Pyeongchang gold was extraordinarily hard-fought for the self-described "humble warrior."
"I got all 'namaste' on myself and yogi-ed out, which was so good and such a beautiful thing," she told Geist.
Her success has been years in the making.
Anderson grew up in South Lake Tahoe, one of eight kids. Her homeschooled upbringing meant a flexible schedule for spending time on the mountain.
"They went on the mountain and skied and snowboarded, and they took the bus, and then they came home and did schoolwork — just to make it official," Jamie's mother, Lauren, told TODAY in 2014.
The dedication paid off. At just 13 years old, Jamie became the first athlete to ever compete at the Winter X Games. Only two years later, at 15, she became the youngest to medal.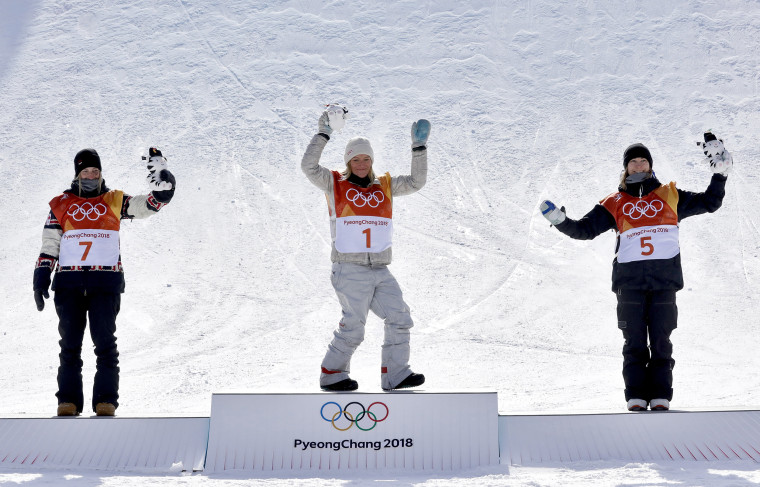 "It feels unreal," she said of her second Olympic gold medal win. "I dreamed of this. I knew how amazing it would be, but I didn't totally know it was possible."
Anderson has a chance to add to her medal count on Monday when she competes in the women's big air competition. We'll be rooting for her.