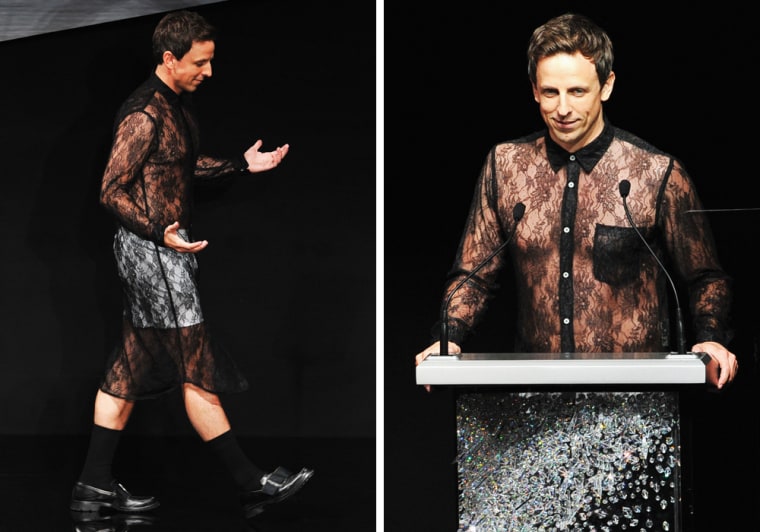 "Saturday Night Live" head writer and actor Seth Meyers is used to being silly. Over the years he's parodied a variety of figures on the show from John Kerry to Anderson Cooper to Tobey Maguire, and at the Council of Fashion Designers of America (CFDA) Awards on Monday night, Meyers took the opportunity to mock fashion icon Marc Jacobs -- he just had to don a revealing outfit for the task.
"It was Anna Wintour's idea for me to wear Marc Jacobs's Met ball dress," Meyers told Vanity Fair, referring to the editor-in-chief of American Vogue. Clad in a knee-length, see-through, lace dress by Comme des Garçons with only white boxers underneath, the CFDA host was sporting the same provocative outfit that designer Marc Jacobs surprised everyone with at this year's Metropolitan Museum of Art Costume Institute Gala in New York.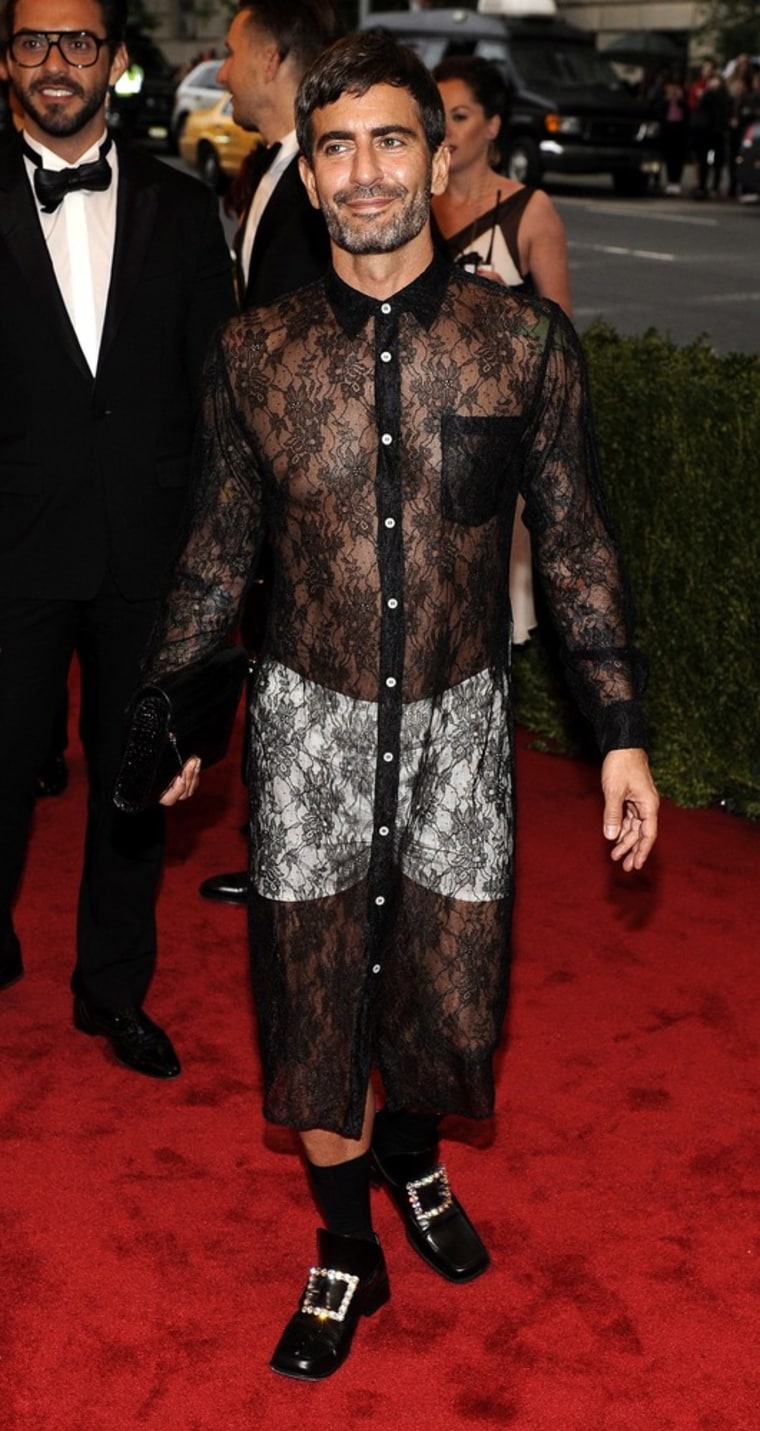 Although it was worn for comedy, Meyers claimed he nonetheless enjoyed the look.
"I liked it a lot more than I thought I would once I put it on," he told Vanity Fair wryly. "You know this is a fashion night. I feel like this is a room that appreciates people who take chances with the way they dress, and I felt very supportive."
He certainly didn't mind taking the chance to poke fun at Jacobs and the outfit in his opening speech, asking whether the Met would even let Jacobs in on a normal day if he were wearing the dress.
"Sorry sir, but this is a museum," Meyers imagined a Met employee saying. "I don't care how many stores you own on Bleecker; you can't come in."
The piece created a maelstrom of criticism and praise when Jacobs first wore it, so Meyers did us the favor of boiling its meaning down to the essential.
"(It) is a long way to go to prove you're wearing a clean pair of underwear."
What would it take to get you into that Marc Jacobs/Seth Meyers getup? Share your thoughts on our Facebook page.
Related content: