After South African Olympic and Paralympic sprinter Oscar Pistorius was charged in the murder of his girlfriend Thursday, the woman's publicist told TODAY she saw no signs of trouble between the couple. 
"They seemed happy,'' Sarit Tomlinson, publicist for Reeva Steenkamp, told Savannah Guthrie. "I can't comment on the intimate relationship that they had behind closed doors, but they looked happy as any couple would, so no, I didn't see anything.'' 
South African police spokeswoman Denise Beukes said that Pistorius, 26, and Steenkamp were the only people present when the shooting took place, and that Steenkamp had been shot twice. South African police also said there had been reports about previous problems at Pistorius' home that were "allegations of a domestic nature."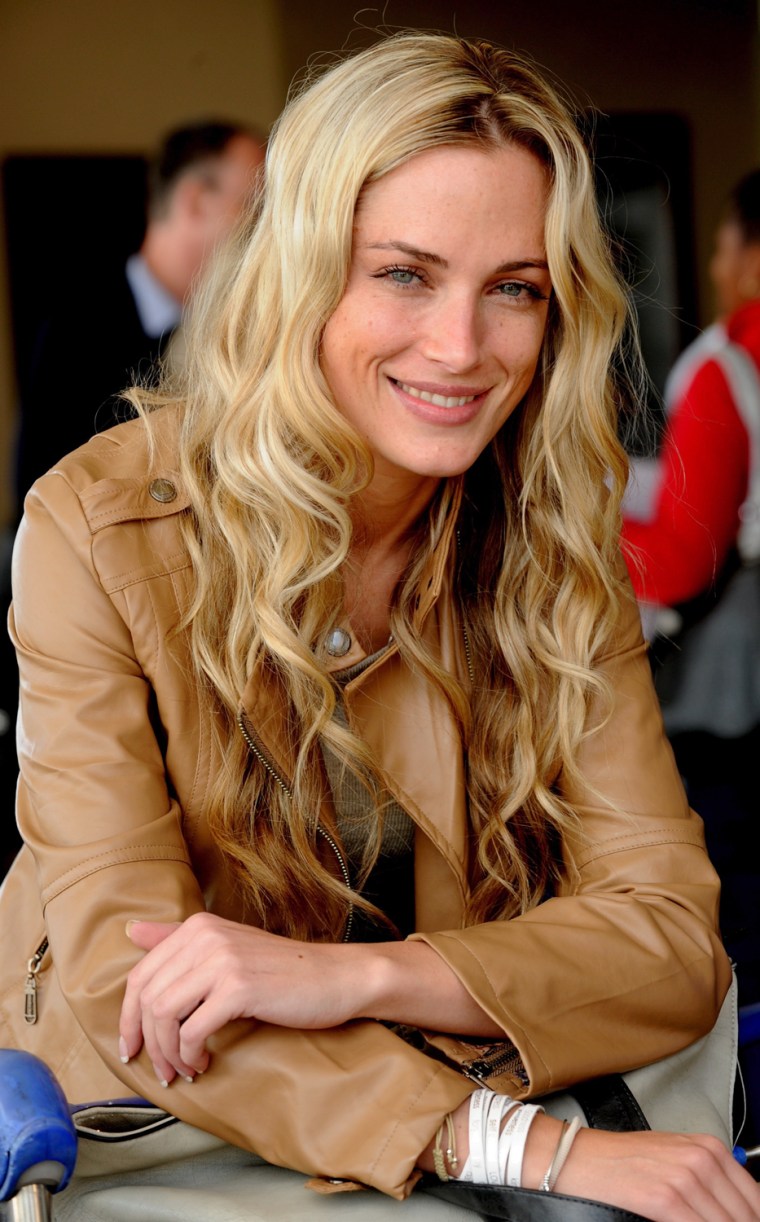 However, Tomlinson told Guthrie that she had never heard of any allegations of domestic abuse between the couple, who have been dating for a couple of months. 
"To date, we've seen nothing,'' Tomlinson said. "It's devastating and very shocking for us, too - for everyone.'' 
Tomlinson met Pistorius when the two were dating, and said her opinion of him was "the same as everyone else - charming, great guy.'' 
Tomlinson was unable to provide any further information as to what transpired at Pistorius's home and said no updated official statements have been released. Steenkamp's family has been devastated by her loss. 
"They're not doing very well right now, as you can imagine,'' Tomlinson said. "There's no words to describe the sadness. They're surrounded by family and friends, but it doesn't bring their daughter back at the end of the day.'' 
Pistorius became a national icon by becoming the rare athlete to cross over from the Paralympics to the Olympics. A double amputee, Pistorius is nicknamed "Blade Runner'' because he races while wearing carbon fiber prosthetic blades. 
"Utter and absolute shock,'' is how NBC track and field analyst Ato Boldon described his reaction to the news on TODAY. 
Read more: 
'Blade Runner' Oscar Pistorius charged with murder
More on this story from NBC Sports
Oscar Pistorius: I'll cherish Olympic race 'rest of my life'
Video: Double amputee: 'Mind-blowing' to run in Olympics
Pistorius sorry for timing of outburst at Paralympics -- but is brand destroyed?