James Foley's parents, John and Diane Foley, say that before their son was killed by ISIS they had hoped they could negotiate with the terrorist group, and promise that their son's legacy will live on.
"Jim's strength and love was the answer to prayer...Jim will live on," the Foleys told TODAY's Tamron Hall Friday.
ISIS militants have claimed responsibility for executing the American photojournalist. The group sent Foley's parents an email on Aug. 12, stating that their son would be "executed." The email was the first communication the Foleys had received from their son's captors since December of 2013, which initially left them hopeful they could find a way to bring him home safely.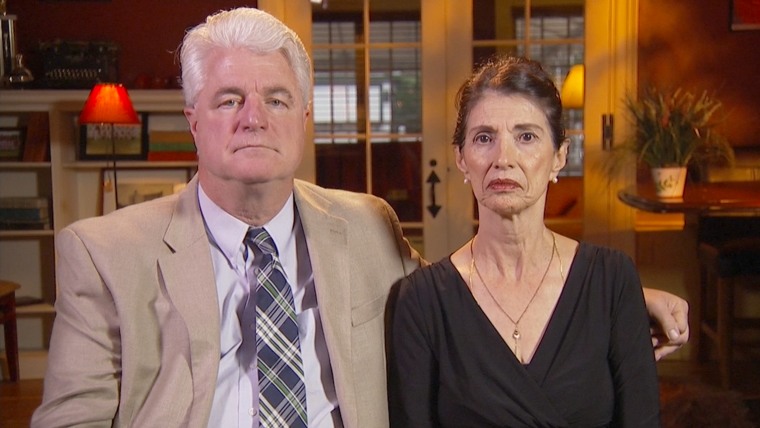 "I actually was excited to see an email despite the conclusion that they would execute Jim,'' his father said. "We underestimated that point. I did not realize how brutal they were, and I actually hoped we could engage in negotiations with them if they were willing to send any sort of communication because we had none prior." 
A French journalist who was released in April and shared a cell with Foley spoke about his courage and noted how he was treated more harshly because he was American. 
"Jim's courage and particularly his compassion and love in that box, which they called it, was an answer to prayer,'' his mother said. "We had so many people praying for Jimmy. We had begged for prayer, but we didn't need to." 

The family has received a call from Pope Francis comforting them for their loss. 
"Pope Francis was so dear because he is grieving himself having just lost three members of his family and (with) his nephew critically ill,'' Diane said. "Here in the midst of his tremendous grief, he took the time to call. He was just so kind." 
Follow TODAY.com writer Scott Stump on Twitter and Google+.