Just weeks after Amy Olson and Chad Ebling got engaged on Oct. 9, 2013, their relationship was put to the test. They were passengers aboard one of two skydiving planes that collided mid-air in early November, and miraculously, everyone involved in the crash survived.
All nine of the surviving skydivers appeared on TODAY after the collision and vowed to jump again. They've all been back in the air since then, and now it's time for Amy, 30, and Chad, 29, to tie the knot — with a jump, of course.
The pair plan to wed on Aug. 2 in a celebration that will begin in the air over Minnesota. The bride explained the free-flowing nature of the festivities.
"We kind of fly by the seat of our pants," Amy told TODAY.com. "We'll jump out of the plane, say a few words before, then say a few words on the ground, and then party with everyone."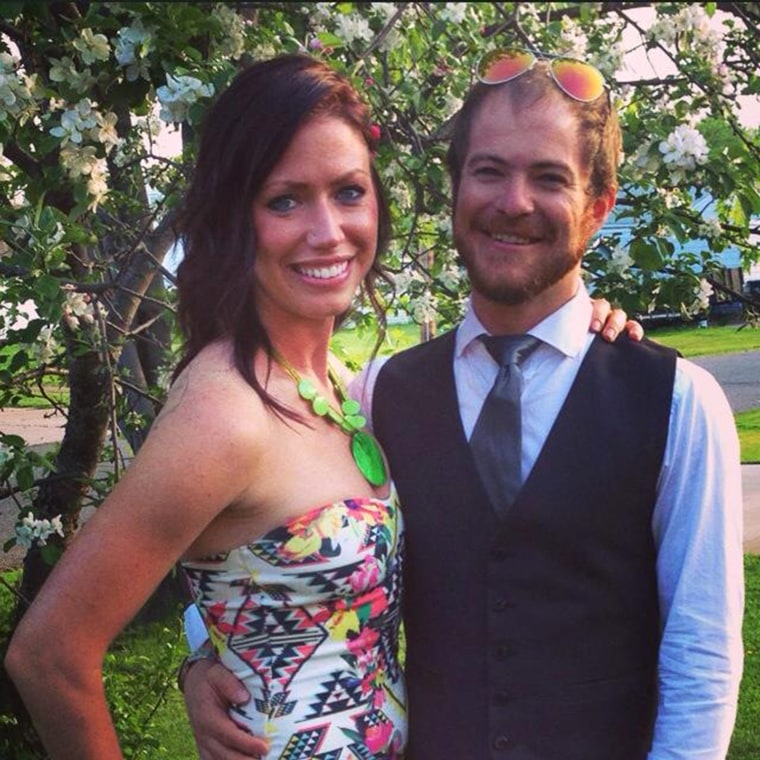 The ceremony will be officiated by the couple's close friend Johnny Rodrigo, a fellow skydiver and survivor of the November plane crash. He got ordained especially for the event, consistent with the close-knit nature of the skydiving community.
"People that skydive together spend a lot of time together, and that's why you become such good friends and call each other family," Amy said.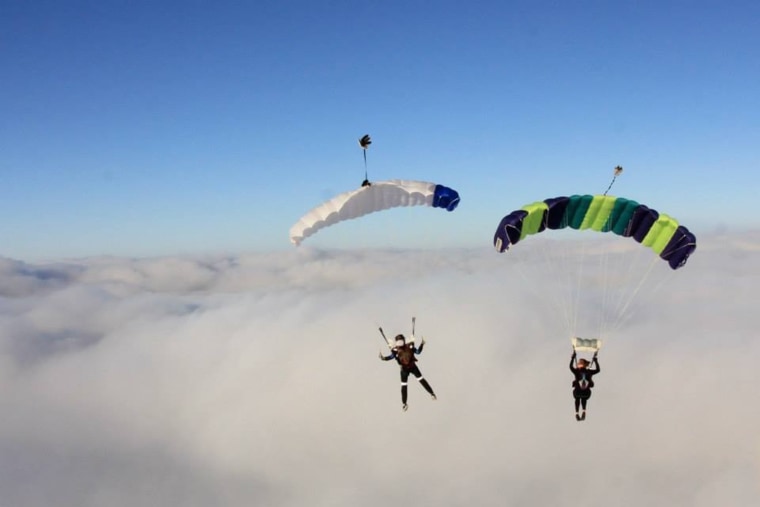 Skydiving camaraderie is what originally brought Amy and Chad together two and a half years ago. Chad was moving up to Minnesota from Florida, and a friend texted Amy to say she'd be showing him around. "I was his welcoming committee," she said.
Some preliminary Facebook picture-browsing piqued Chad's interest before the two ever met in person. "I didn't want to jump to conclusions," Chad told TODAY.com. "But she was really nice and really friendly. She had that Minnesota nice thing."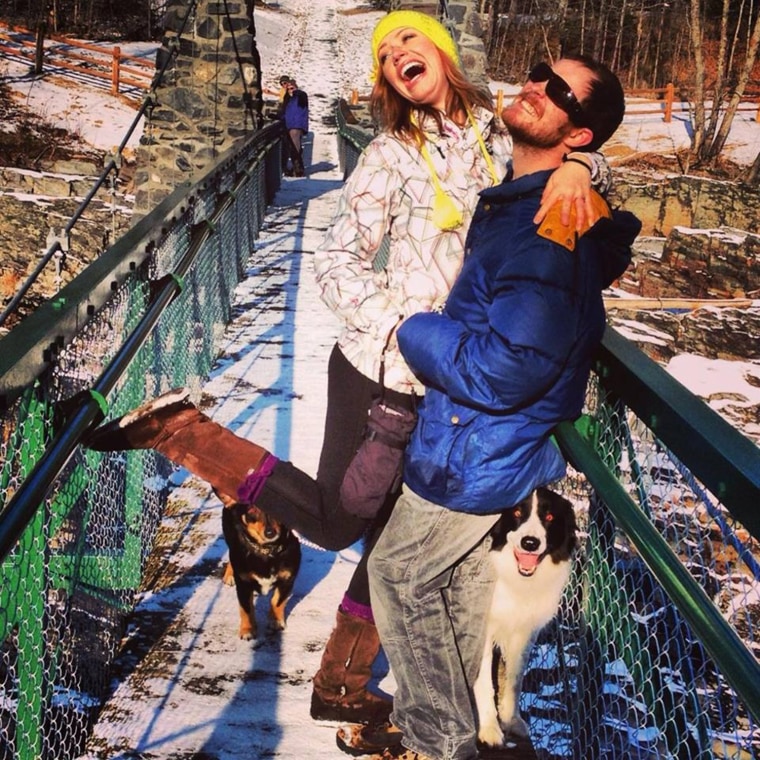 Amy showed him around their town of Cloquet, and despite denying initial feelings, the two skydivers began a relationship without ever imagining the extreme circumstance they'd endure together.
Footage licensed exclusively by NBC News showed in vivid detail how the fiery crash took place, and how the nine skydivers on board made their harrowing escapes. Both pilots involved in the collision survived as well.
VIDEO: Watch 'surreal' helmet cam footage of skydivers' plane crash
"We'd just gotten engaged and just moved into together," Chad recalled. "(The crash) just added to the whirlwind that we were already in. I think besides that, if anything it made us a little bit stronger. It's something to talk about and share."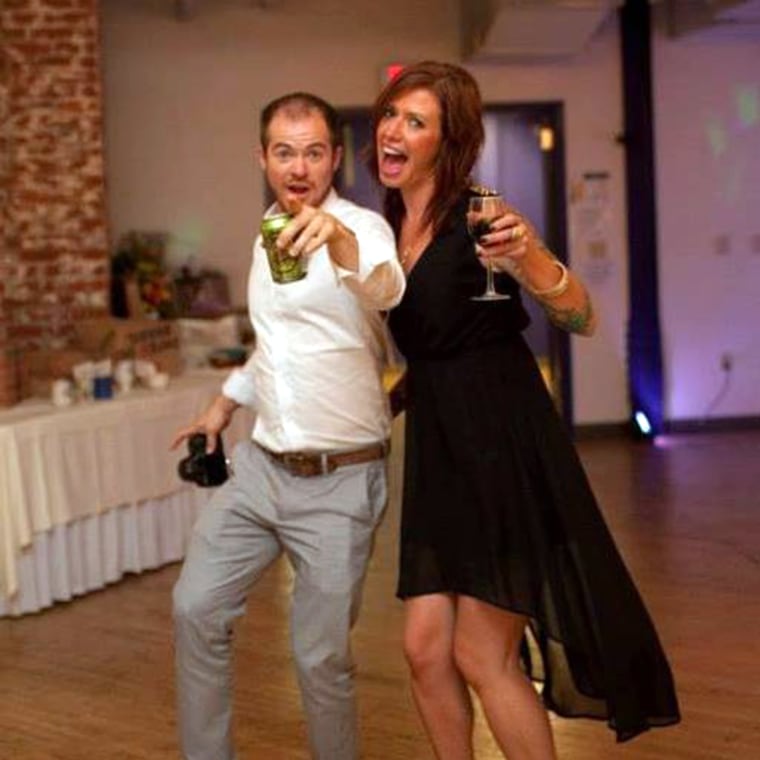 Friends from across the country and around the world will flock to Minnesota in a few weeks to celebrate with Amy and Chad. One of Chad's close friends is traveling all the way from Dubai. The party will take place in the drop zone of Skydive Superior, where they both work as instructors, and they're expecting anywhere from 100 to 300 guests to come party and spend the night sleeping in tents or in cars.
The bride plans to wear something "sparkly and spandex" for the matrimonial jump along with her friends. As for the groom and his men: "Probably tuxedo T-shirts."