There's really no way to fully appreciate the art of a synchronized skydiving routine without actually jumping out of a plane. But one team of Russian aerial artists used a GoPro camera to offer land-bound spectators the next best thing.
The stunning display took place over Dubai's iconic man-made Palm Islands, and Aleksander Ragulin and Mikhael Razomazov made the most of their backdrop as they moved in unison.
Their motions actually looked more suited to a dance floor, an acrobat's mat or even a pool, but somehow the duo pulled it all off in mid-air.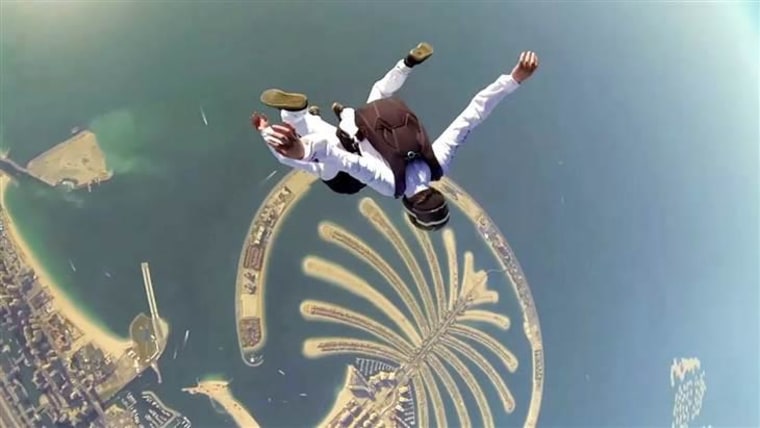 Check out the full jaw-dropping display.
Follow Ree Hines on Google+.