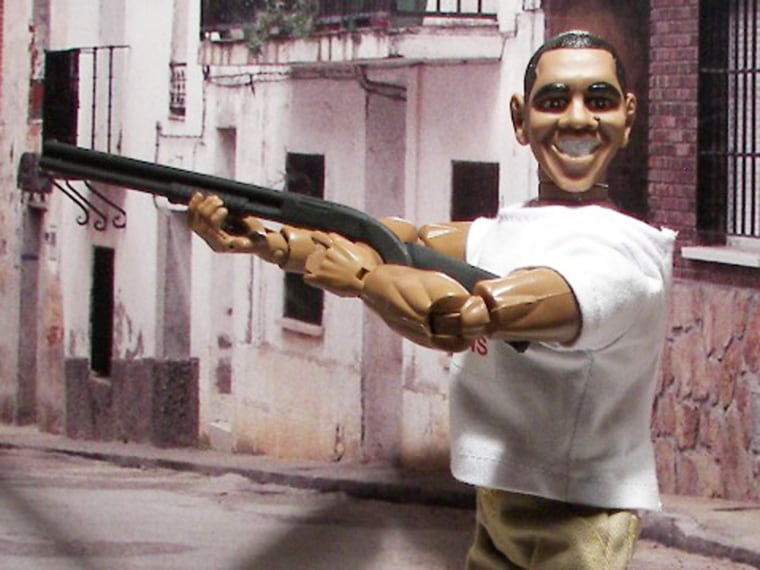 By LeAnne Gendreau, NBC Connecticut
If you follow politics at all, you have likely heard about the now-famous photo of President Barack Obama skeet shooting at the presidential retreat, Camp David.
If not, here is some background. As the president was touring the country promoting his gun control plans, The New Republic asked Obama if he'd ever shot a gun. The president, to the surprise of many, said yes.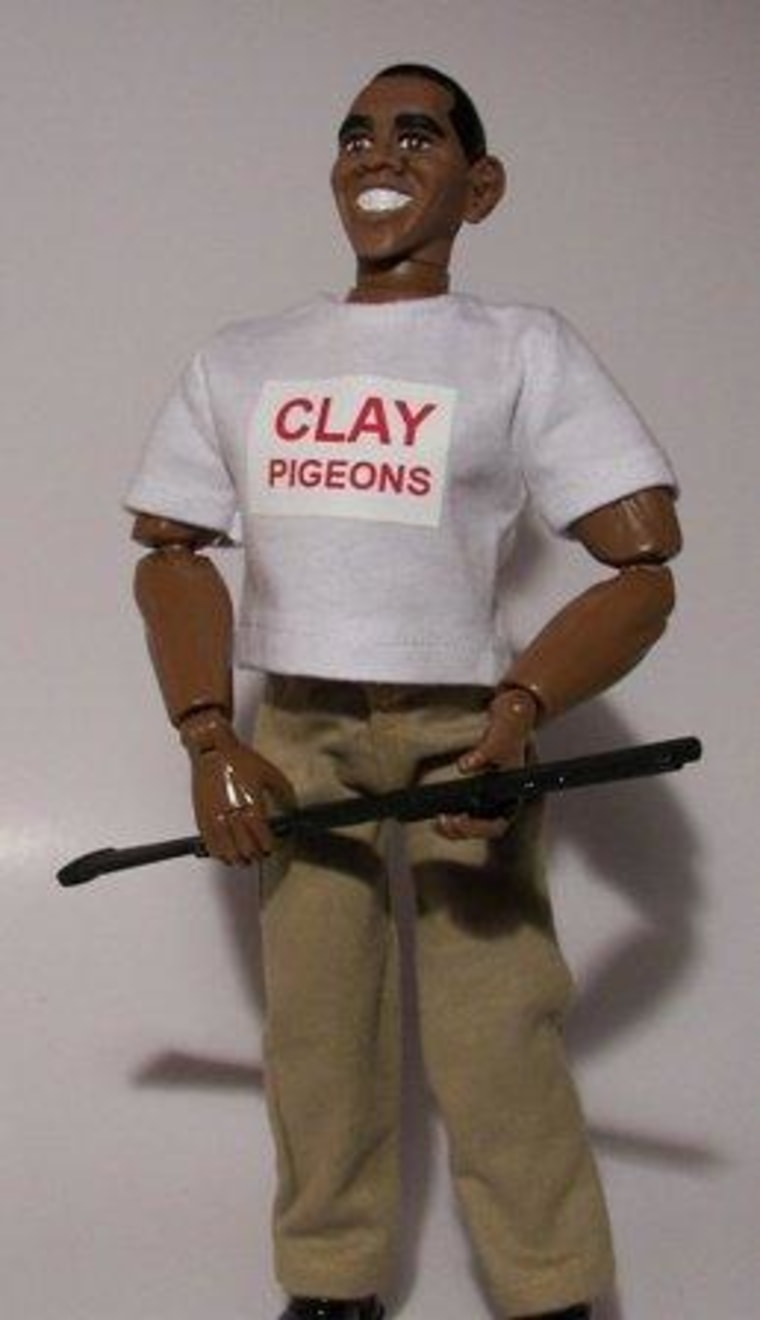 "Yes, in fact, up at Camp David, we do skeet shooting all the time," Obama told the magazine. 
Read the original story at NBC Connecticut
That prompted questions to the White House of whether photos existed. Five days later, the White House released one that has now been seen all over the world.
Well, Herobuilders, an action figure company based in Oxford, Conn., did not wait long before creating an action figure of it -- the Obama Skeet Shooting President Action Figure.
The figure comes with a hunting shotgun. It went on sale on Monday and sells for $19.95 each.
This is just one of several Obama action figures that HeroBuilders has released.
HeroBuilders has also created the Anthony Weiner doll, one of the "Rent  Is Too Damn High" candidate in New York, the Balloon Boy's dad and the Bernie Madoff action figure.