During the 1980s and 1990s, winemakers — especially those from California — went on an oak binge with their Chardonnays, making big, toasty wines by fermenting and aging them in wood barrels. Now, some of them are going back to the bare essentials, making food-friendly and fruity Chardonnays in traditional European concrete vats or modern stainless-steel tanks. The five below hail from around the world.
1. Four Vines Santa Barbara County Naked Chardonnay 2006 ($13)
"Temperance, like chastity, is its own punishment," reads the logo of this cheeky Naked Chardonnay producer. Winemaker and owner Chris Tietje, a self-described hedonist, was a Boston chef before going west to man the grape presses of this Paso Robles winery, so he really understands food-friendly offerings. This Chardonnay was made in 100 percent stainless steel and is a slightly sweet, very orange-juicy, wine, which also has flavors of papaya and melon.
Seafood recipe: Chardonnay normally doesn't excel with Asian foods, but this wine's sweetness, and tropical flavors, pair well with this dish.


Vegetarian recipe:
This is a big wine with a touch of sweetness, so it can stand up to the recipe's fragrant notes (ginger, maple syrup, Sherry) and tofu crust's toastiness.



2. The Wishing Tree Western Australia Unoaked Chardonnay 2007 ($13)
Proprietor John Larchet imports only Australian wines, but he also likes to get down under by making his own brands, including The Wishing Tree, which uses grapes from the western part of the continent. This is a supple, yet firm wine with big apple flavors — full, tart, and refreshing.
Fresh fish recipe: The toasted nuts in the crust are the perfect complement to the apples of the wine, and baked-fish flavors are always a good Chardonnay match.


Vegetarian recipe:
The apple notes of this wine tempers the creaminess of the rice, cheese, and broth. Remember to substitute vegetable broth for the chicken to keep it vegetarian.
Poultry recipe:
The quail is delicate enough not to overpower the wine, and the cranberries are a good match for the pineapples and pears.


Vegetarian recipe:
White pizzas and cheese tarts are always Chardonnay pleasers, and the acidity in the wine balances the green notes of the asparagus.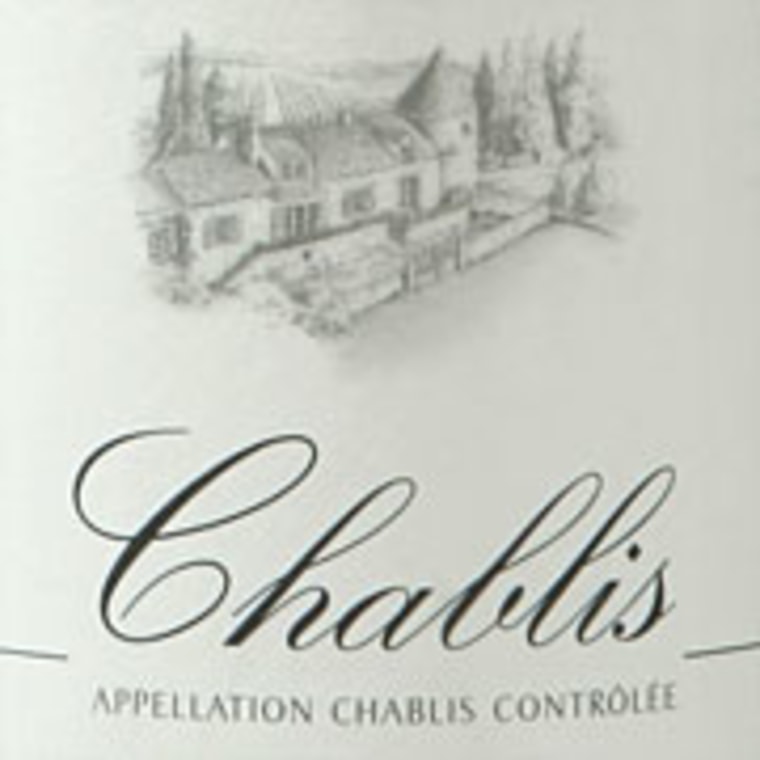 Seafood recipe:
The wine pairs well with the plump scallops in this faux ceviche (it's cooked), and its acidity works equally well with the dish's citrus flavors.


Vegetarian recipe: Creamy soufflés tend to quickly unravel a wine's acidity, but this bottle can handle it —plus its chalky flavors blend right in.

5. Mer Soleil "Silver" Santa Lucia Highlands Unoaked Chardonnay 2006 ($35)
The Wagner family, which also produces Caymus and Conundrum wines, started with grapes from the western hills of Monterey County in California and slowly fermented those grapes in limestone-based cement tanks made in Burgundy, the traditional home of Chardonnay. The resulting wine shows the lush tropical-fruit flavors of the region along with a creaminess, bright acidity, and touches of tonic-water bitters that last on the palate long after the wine is gone.
Poultry recipe:
This is a big, complex wine that perfectly matches the dish's lush, tropical flavors.


Vegetarian recipe: Although this isn't a dessert wine, it is rich and will stand up to this dish's Mediterranean flavors — use the date syrup sparingly.
Roger Morris writes about wine, food, and travel for a variety of publications including Robb Report, Beverage Media, Saveur, and The Wine Enthusiast.