An uncharacteristic error on the balance beam cost three-time Olympic gold medalist Simone Biles a fourth in Rio. The gymnast expressed disappointment in the mistake, even though it wasn't enough to knock her off the medals podium.
Watch this interview on NBCOlympics.com
"I am disappointed in how I performed my beam set. Not in the medal that I got because I shouldn't have gotten any higher, so it is fine," she told TODAY's Hoda Kotb. "But if you think about it, I am the only gymnast out here that has competed as many times as I have, so I have to give myself props for that."
A bobble on the beam knocked Biles into third place Monday in an event she had been favored to win. In an otherwise clean routine, Biles had trouble landing a flip and touched the beam with both hands as a result. The win would've meant a fourth gold for Biles, who picked up earlier ones for team, all around and vault.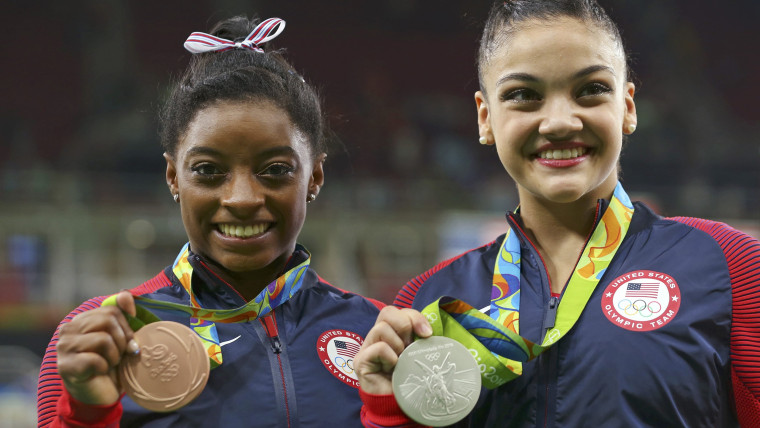 Dutch gymnast Sanne Wevers, 24, earned gold in beam instead. But a silver lining in the competition came from Biles' 16-year-old teammate, Laurie Hernandez, who came in second with a rock solid routine and dismount.
"I've been training so hard so I'm glad I just did the routine I've been doing in practice and I have no regrets," Hernandez told Kotb.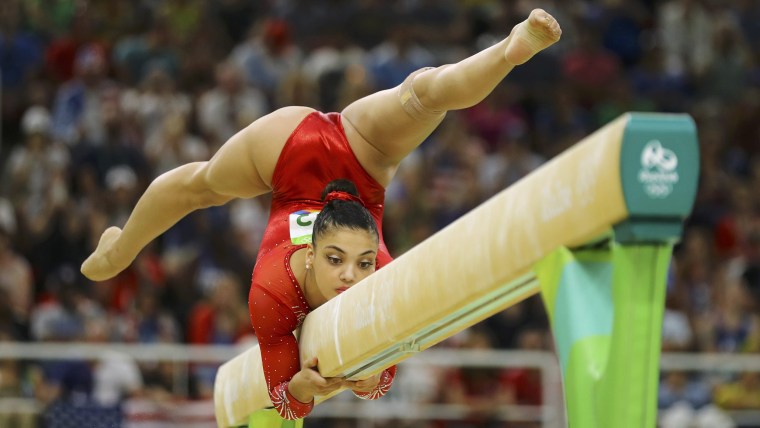 RELATED: Gymnast Laurie Hernandez was destined for greatness — and this video proves it
The win was her first for an individual Olympic competition.
"I kind of thought I was going to throw up before I went," she said with a laugh. "My coach said, 'That was the most nervous I've ever seen you before a meet,' but then once I got on the beam I was actually more calm than I usually am."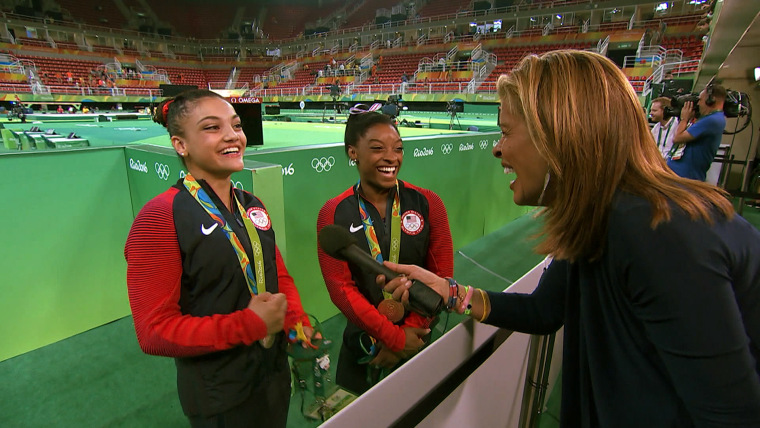 Despite her personal disappointment, Biles said she couldn't be happier for her teammate and longtime friend.
"I couldn't be more proud of Laurie for how she is performing tonight and how she has carried herself this whole Olympic experience," she said. "You would think that it is like her second time at the Olympics. She's done so well. I'm so proud of her."
Biles will compete Tuesday in her last and strongest individual event, floor, along with teammate Aly Raisman.