British actress Sienna Miller and her designer sister Savannah showed off a sparkling line of clothes for the catwalk debut of their Twenty8Twelve label at London Fashion Week late on Sunday.
The sisters sent models sashaying down the catwalk in mini skirts, spray on denim, waistcoats and biker jackets, giving the collection a 1980s vibe.
"I think it went great," Sienna, who has starred in films such as "Alfie" and "Layer Cake," told Reuters after the show. "We feel really proud of what we've done and I think the clothes look great, and we got amazing girls."
There was a buzz of anticipation among guests before the show, whose front row included American model Lydia Hearst, hairdresser Nicky Clarke and TV presenter Alexa Chung.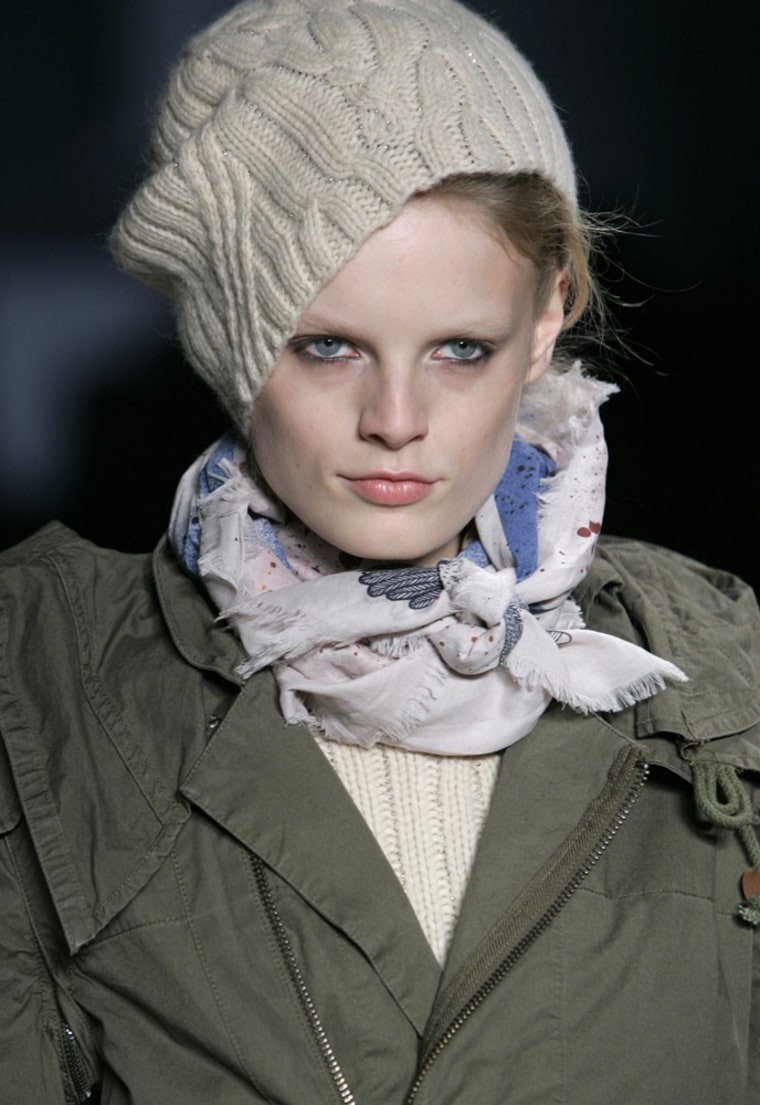 The audience were captivated by young British supermodel Jourdan Dunn, who waltzed past them in a short green backless dress showered with twinkling Swarovski crystals.
Sienna paired up with older sister Savannah, a graduate of London design college Central Saint Martins, after they were approached by fashion entrepreneur Carlos Ortega in 2006 with the idea of developing a designer diffusion brand.
Their label Twenty8Twelve, whose name was inspired by Sienna's December 28 birthday, was launched in 2007 and is now stocked in shops all over the world, including Harvey Nichols in London and Saks in New York.
The pair also have their own shop in London's expensive Notting Hill neighborhood.
"I feel like we've come a long way, we've worked really hard and I think it's great. Wearable, aspirational but still really accessible," said Savannah, who has worked with big names such as Alexander McQueen, Matthew Williamson and Betty Jackson.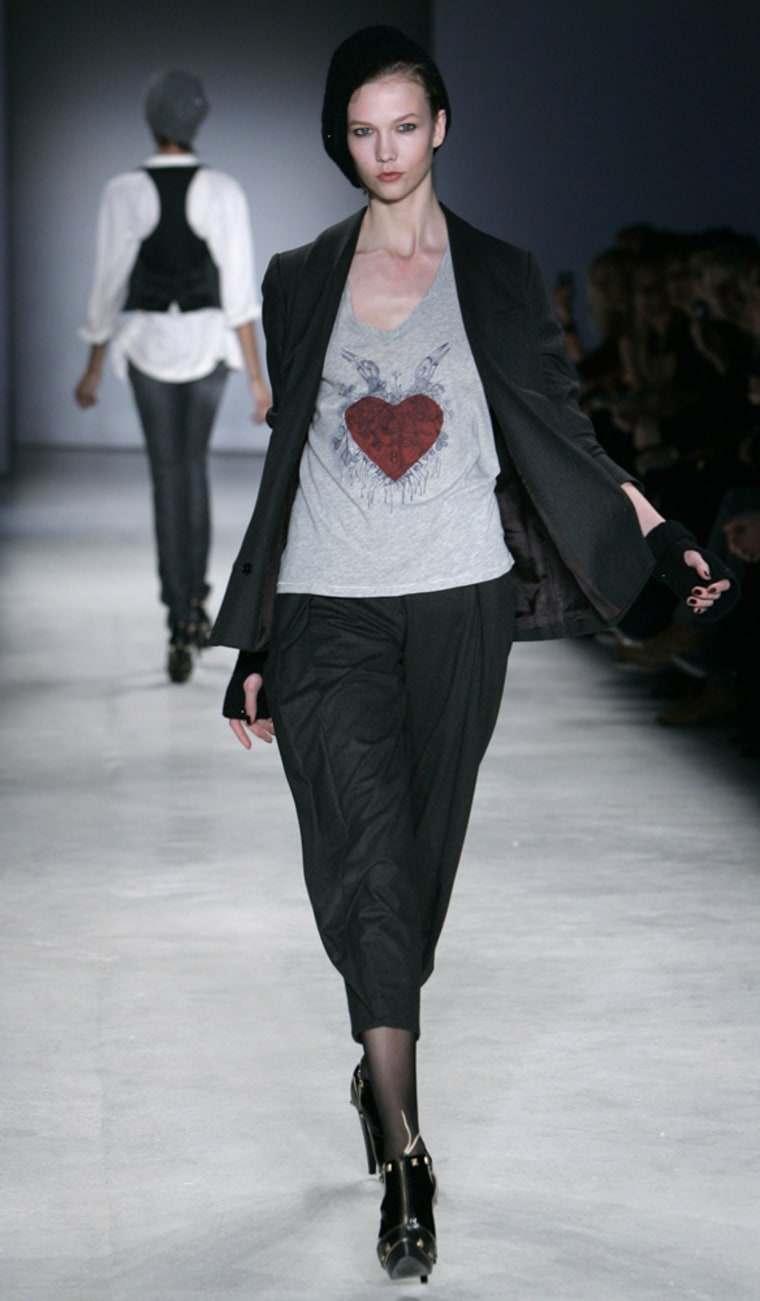 The sisters, both wearing short black dresses and black high-heeled ankle boots said they took inspiration for their Autumn/Winter collection from Grace Jones and revolutionary filmmaker Jean Luc Godard.
They said they had chosen London for their catwalk debut because it is a city they love and it suited the stage the label was at in its growth.
"London is where it's at in terms of the fashion that we appreciate and we want to be a part of what's going on here," said Sienna. "People look to London for new up and coming designers."
Savannah agreed.
"We're happy here for now and also the brand's happy here I think, it is at a place in its growth where London fits."