Luger Tucker West said he's "flattered" by the thousands of young women who've reached out after his dad, Brett, tried to play matchmaker on TODAY.
"They are calling me beautiful and all that kind of stuff," he said, adding that he's even had a few marriage proposals. "As an 18-year-old kid, it boosts your confidence."
What type of gal has the best shot of scoring a date?
"I'm looking for a nice girl," Tucker told TODAY.com. "I like fun, outgoing, nice people. There's not really a set thing. If I like them, I like them."
Another hint: His celeb crushes are Anna Kendrick and Mila Kunis.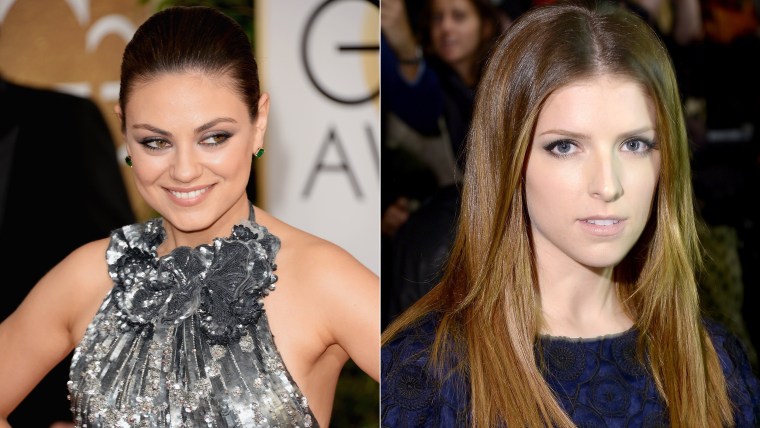 Brett asked gals to send his "shy" and "very single" son Facebook messages and tweets using the hashtag #TeamTucker. Thousands responded, with Tucker's Facebook page growing by more than 2,000 fans overnight.  
WATCH: Tucker West's dad urges fans to contact 'very single' son on TODAY
"He was a little mortified," Brett told TODAY.com, saying his son was "absolutely surprised" by the plea. "He texted me from the luge house, 'What did you do?'" Minutes later Brett wrote he was in "so much trouble with Tucker" on Facebook.
"I was a little nervous about what he did," Tucker admitted about first hearing about his dad's public plea via @TODAYshow minutes before his run. He said he had to put it out of his mind and "focus on his event," and is only now getting around to seeing the online response.  
"It's the nature of every parent to embarrass their child, and he took the cake on this one this year," Tucker told Jenna Bush Hager in the Orange Room. 
Tucker, who's headed to Union College next month, isn't completely inexperienced with the fair sex, having gone to prom twice in high school. But he still considers himself shy.
But "all is now forgiven" and they're "best buds again," Brett said after spending the day with his son. "I'm thrilled he isn't mad at me. He's such a good kid." 

Now that competition is over, he says he'll start responding to the "overwhelming" number of messages. 
"Welcome to team Tucker," his dad added, "Tucker is very young, and hopefully he'll be around for another few Olympics. Hopefully it'll be a long ride together."
Steve Veres is an editor on TODAY.com. Follow his Sochi adventures on Twitter.