Darren Baysore's dad always told him, "I love you to the moon and back."
So tonight, 6-year-old Darren is asking people everywhere to leave their porch lights on "to shine a light to the moon" in honor of his father, U.S. Army Staff Sgt. Thomas Allen Baysore Jr., who was killed by enemy fire in Afghanistan one year ago Friday.
"We used the moon in a lot of references," said Darren's mom, Jamie. When her husband was unable to call home during his deployments, Darren would talk to the moon instead — Jamie would listen in and e-mail her husband what she overheard. The next time the father and son chatted, "Thomas would say, 'So the moon told me you said this and that,' " she said.
Darren wants people to post pictures of their porch lights Friday night to a special Facebook page. He's hoping for "lots" of photos, and while he and his mom live in Clarksville, Tenn., they are already hearing from people in far-flung places like Japan, China and Italy, where, of course, Friday night comes earlier.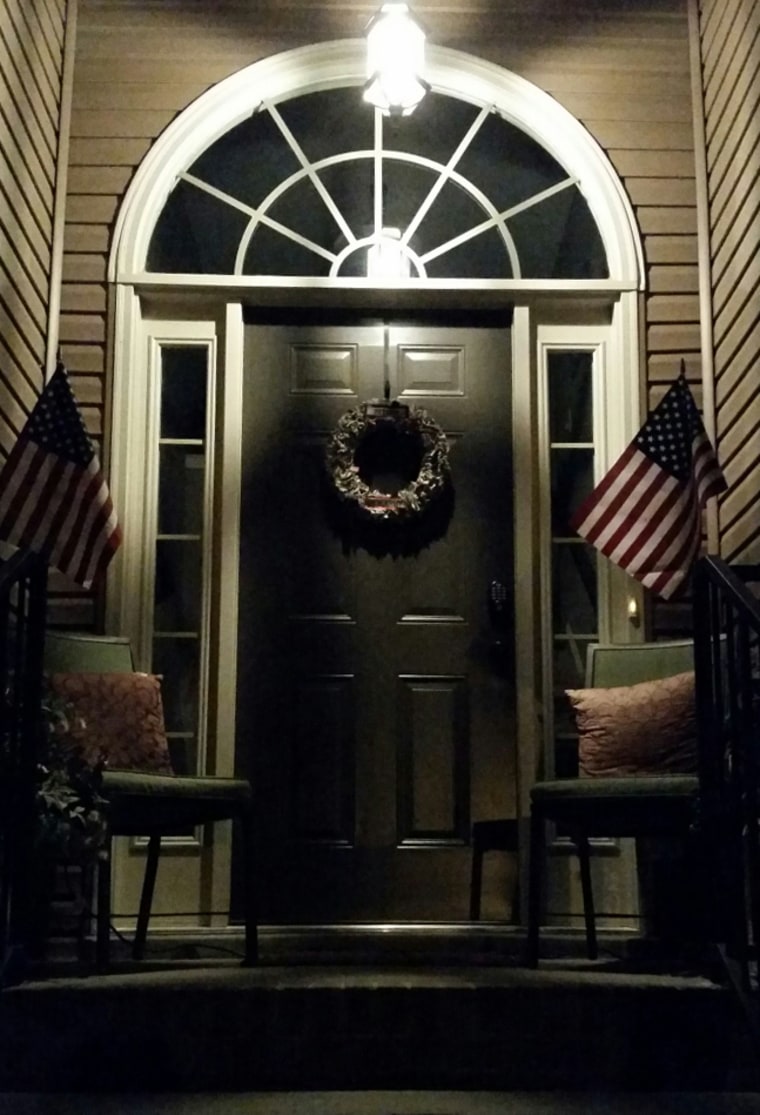 In Afghanistan, soldiers without porch lights are turning on headlamps and flashlights instead. "It's amazing to me — for them to be in a war zone and considering my son's feelings … it's unbelievable," Jamie said.
The idea started last year, the day that two men in uniform came to deliver devastating news. "Darren said he needed the porch light on so that Daddy could see he still loved him," Jamie says.
And today, when Darren misses his dad, the moon is still a lifeline. "At a certain point in the day when you can see the moon, he will point it out and start talking to his dad. Or if he's having a very bad day, he will step outside and look up and tell Daddy he loves him."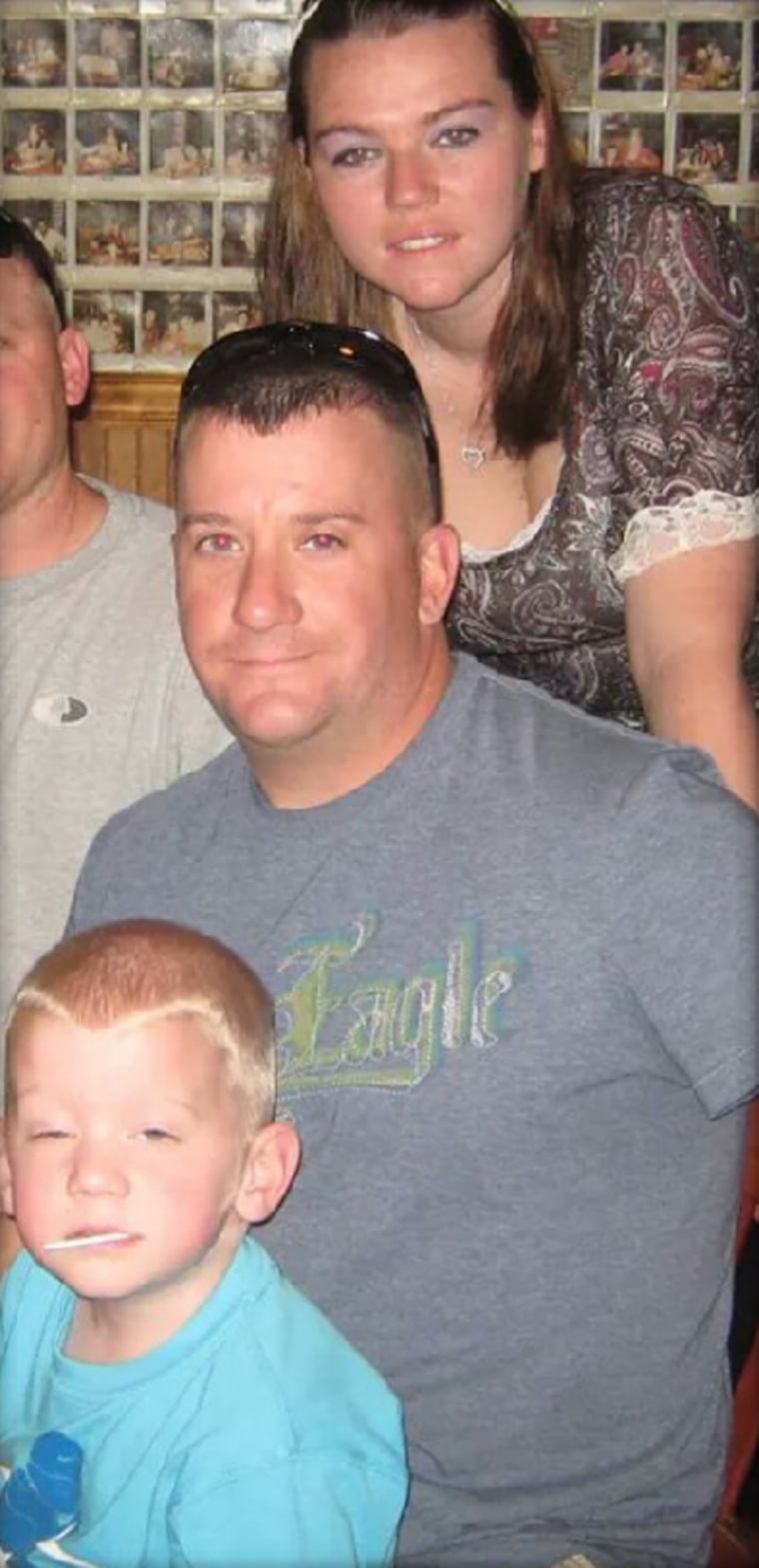 For Jamie, nighttime is still the worst. "I sleep three to four hours, now even. You get more sleep with an infant than you do being a widow. There are so many concerns going through your head."
Military spouses are so used to their husbands or wives being away that it can take a while for their passing to sink in, she says. "I thought the first few months would be the hardest, but now that we're at the year mark, it's hitting me — he's really gone."
And while the family may appear strong to outsiders, Jamie says it's not easy. Two days ago, she was cleaning the living room when she heard some sniffles.
"I thought Darren had a runny nose, so I brought him a tissue. He was sitting in a corner saying, 'Why can't I have my daddy back?' " she said. "For a long time, I held back and tried not to cry in front of him, but now I figure it's best not to hide it from my child anymore."
Fortunately, she says, "the Army has been so good to us." On Friday, the Baysores plan to commemorate Staff Sgt. Thomas — a highly decorated Fort Campbell solider — with a ceremony and family cookout with members from his unit and brigade.
When Darren saw his father's photo in the local newspaper this week, it put a huge smile on the boy's face for the first time in over a year, his mother says. "I cried," she said. "When something like this happens, they grow up so fast. That smile — when I saw it, I thought, 'He's a 6-year-old boy again.' "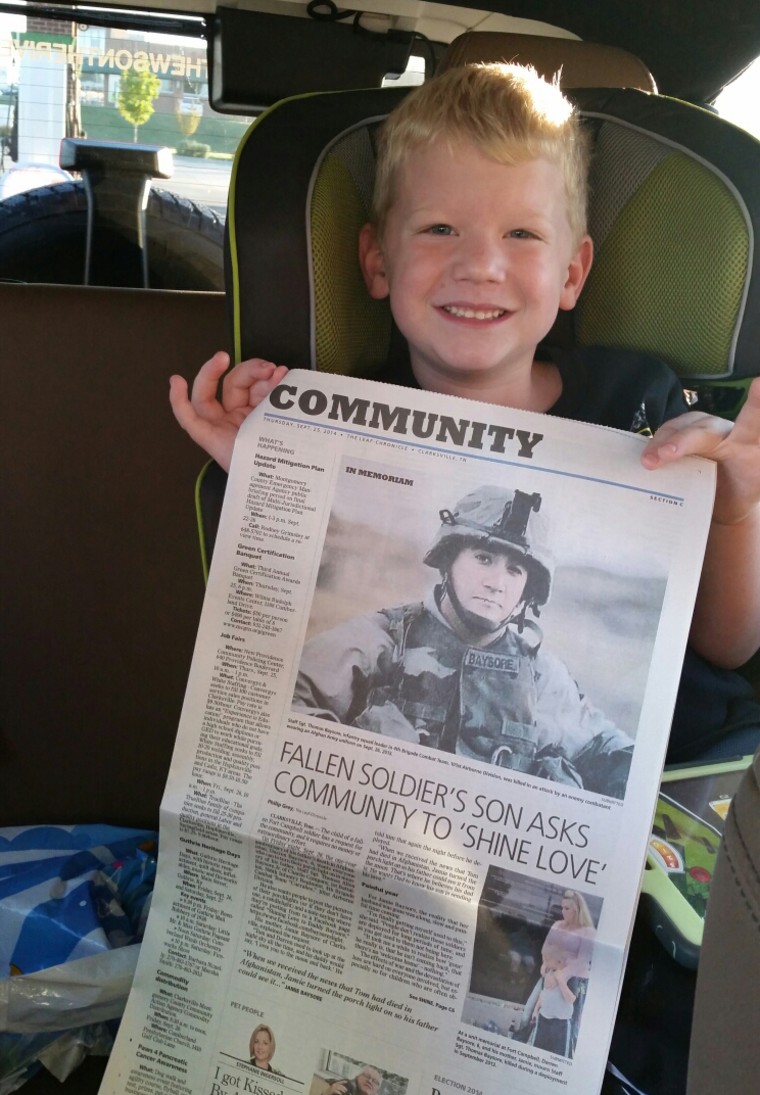 She's hoping the porch lights do the same.
"Every porch light I show him a picture of, he knows that that person is thanking him for going through this rough time, for giving up his father," Jamie saed. "It lets him know that his daddy is their hero, too."