As part of TODAY's Shine a Light series, a campaign to support worthy causes, Willie Geist has chosen to help homeless families by renovating a shelter in Brooklyn, along with the help of Bright Horizons Foundation for Children. You can help: visit Crowdrise.com/Willie to learn more and to donate to the cause.
There's no place like home during the holidays, and for homeless families who live at the Bushwick Family Residences in Brooklyn, their home received a much-deserved renovation just in time to celebrate the holiday season. 
Willie Geist spearheaded the effort, along with help from celebrity designer Elaine Griffin, to transform an outdated recreation room into a vibrant fun space for kids to enjoy after school. 

The beautiful new room has comfy couches, pillows and a flat screen television for kids to watch their favorite shows.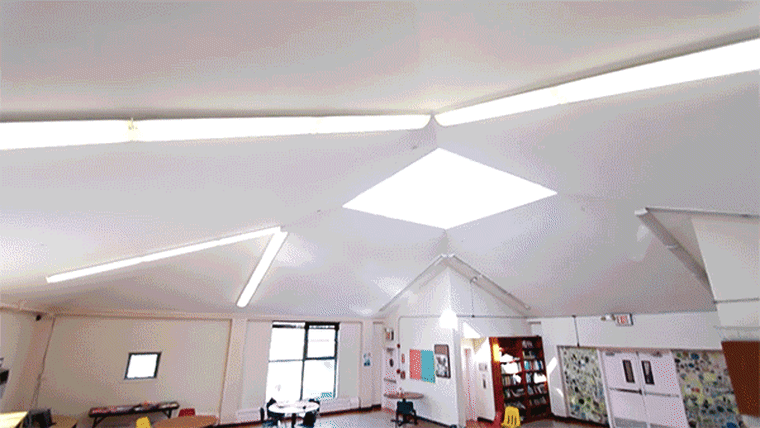 The space is decked out with bright colors from wall-to-wall, and boasts a tree house and slide.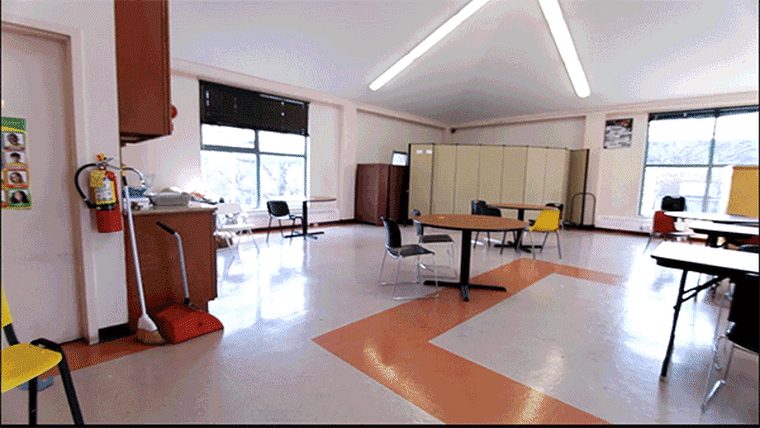 Willie made sure the slide was OK for the kids!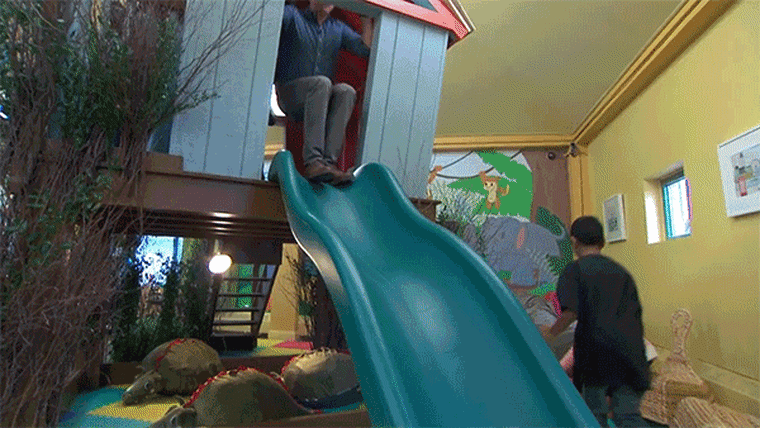 One of the deserving teens at the center is 14-year-old Dominique, who is one of the nearly 2.5 million homeless kids in our country. 
"What it means to be homeless is to be at the bottom of society's class and having nowhere to go," she wrote in a letter.
To help her reach her dreams and goals in life, Stephens College in Columbia, Missouri offered her a full tuition scholarship, if she's able to meet the school's admission requirements.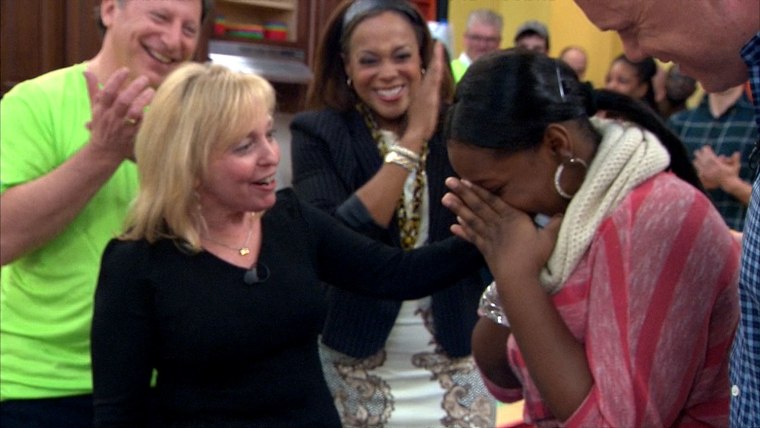 "Thank you so much!" A speechless Dominique said on TODAY Thursday.

Thanks to the following companies and people for providing help: Treehouse Brothers James and Ryan McCarthy, Ikea, Home Depot, Radio City Christmas Spectacular, Pottery Barn Kids, Gund, Hasbro, Brick Stix, Media Maison, Les Friedman & Associates, Castlespring Enterprises, Kubits Toys, Toy Tips, Meredith Sinclair, Gigi Chen, TaylorMade Contractors, LoveSacs and Peter Pan.