Do you remember your favorite Christmas present ever? Weekend TODAY anchors Craig Melvin, Sheinelle Jones and Dylan Dreyer sure did. They shared their fondest holiday memories as children, from waiting on the steps before opening presents, to poking holes into gift wrap to see what might be inside.
Naughty and nice
Craig recalled his letters to Santa being more like appeal letters. "I knew that Santa probably had heard that perhaps I had not been the best that year," he said. "So I would use the letters as an opportunity to make my case."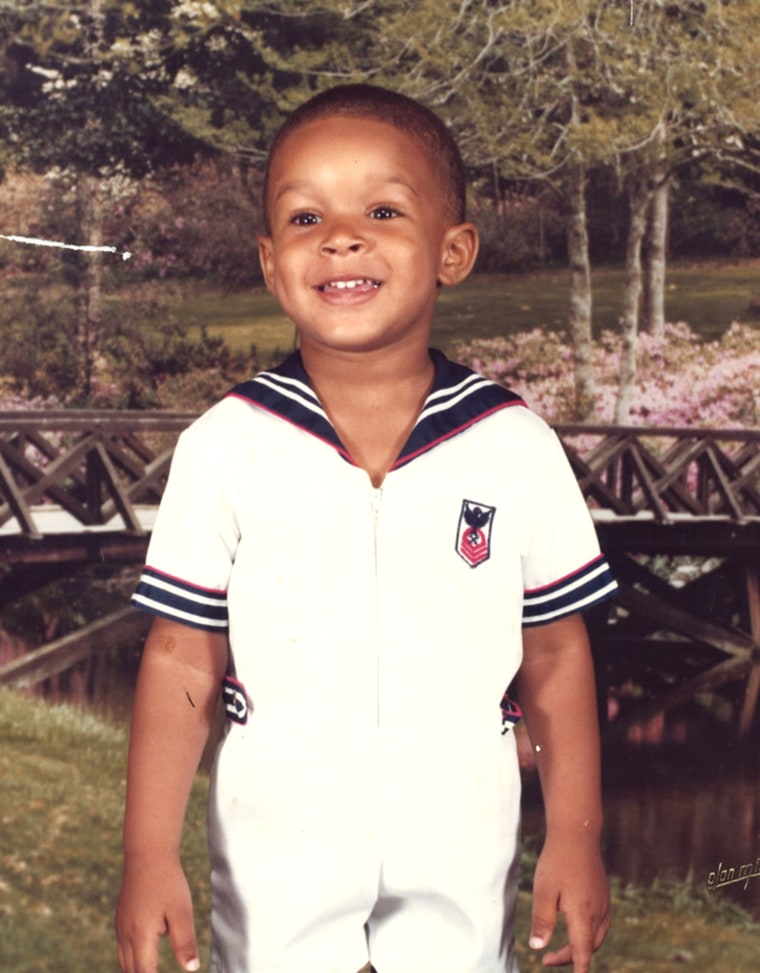 Budgeting and then buying for others was one of Sheinelle's memories as a child. Her grandmother would give each grandchild $50 or $100 to spend on others. Then she would take them to a gift shop, after they budgeted the amount they would spend on each other's gifts, and go home to wrap them together.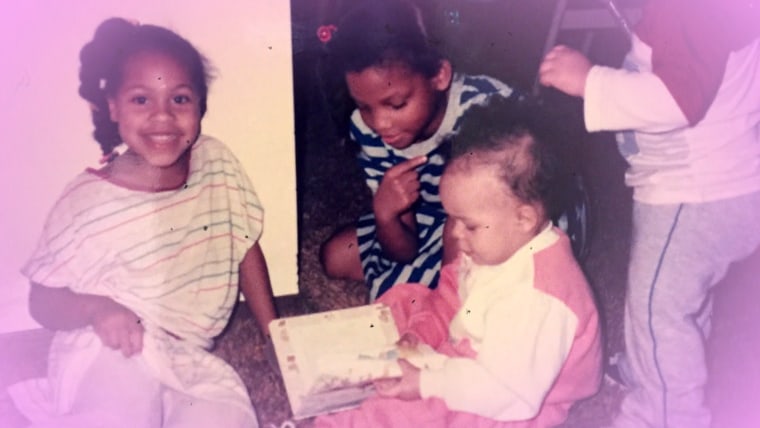 "I was just as excited to watch everyone open the gifts that I purchased as I was to receive the gifts, and my grandmother did that for us, for our entire childhood," she recalled.
The anticipation
Sheinelle said her family bought a real Christmas tree only one year, which had some unpleasant consequences for her. "People love that smell and I remember as a kid going, 'Why does the house smell?' she said. "I was allergic to everything under the sun and I was itching, so then we never had another real tree after that."
To Craig, it was the presents under the tree that mattered. One year he couldn't contain himself when he noticed the unique shape of one box that appeared under the tree a week before Christmas.
"I poked a hole just to see if it was actually a Pound Puppy, and it was a Pound Puppy! And I was so excited but I remember, even at that age thinking, 'Oh my God, I'm so excited. Oh no, how am I going to cover the hole?'"
For Dylan, waiting was often the hardest part.
"We'd wake up my dad, and then he'd have a whole getting ready thing to do and he forced us to stay on the stairs ... I mean, even when we'd come back from college, when my brothers were married, we'd all pile onto the stairs and sit and wait for Christmas morning."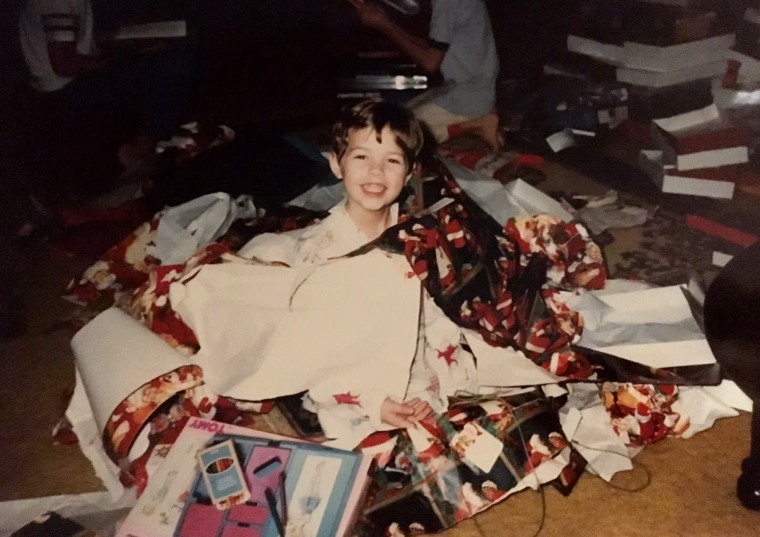 Best gift of all time
For Sheinelle, it was no contest. Her favorite Christmas present was her Cabbage Patch doll that she couldn't bear to part with ... even now. "I still have the Cabbage Patch," she said. "In fact when I got married, my grandmother told me I had to put it away. My grandmother was like, 'It's time to put Lilly away,' and I'm like, 'But Lilly was with me in college.'"
Dylan had her "best Christmas ever" when she received a chalkboard. "That meant I could go in my room and I could play school by myself. For hours I would lock myself in my room and just write on the chalkboard. It was the best," she said.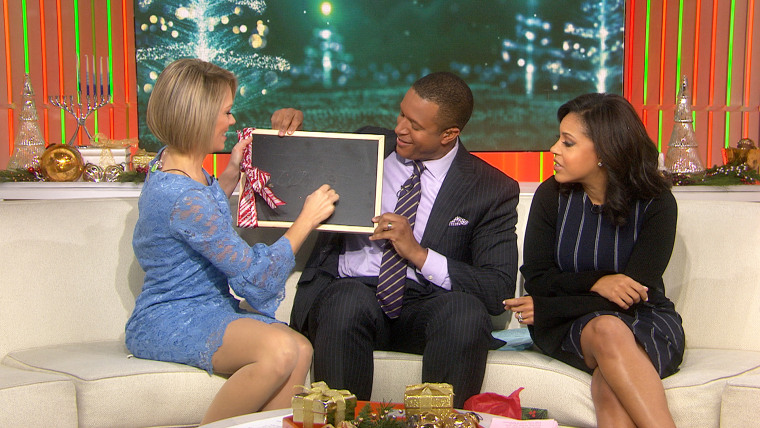 "You continue to surprise me with your dorkdom," said Craig, as he surprised Dylan with her very own new chalkboard.
She shrieked with joy. "Oh it was so fun!" Dylan said, as she wrote on the new chalkboard.
"So, I'm a nerd!" she laughed. "To all the nerds out there, Merry Christmas!"