Shaquille O'Neal broke down during a television special honoring the late Lakers legend Kobe Bryant on Tuesday night.
O'Neal said he was at his home working out with his son and nephew on Sunday when he got word that Bryant, 41, was killed in a helicopter crash in Calabasas, California.
"I didn't want to believe it. And then ... everybody called me, and we found out it was confirmed," a clearly heartbroken O'Neal told his co-hosts. "I haven't felt pain that sharp in a while."
The 47-year-old Hall of Famer, who had begun his remarks reflecting on the loss of his sister to cancer in October, said he now felt like he'd lost "a little brother."
"Our names will be attached together for what we did," O'Neal said,
O'Neal and Bryant played together for the Los Angeles Lakers from 1996-2004 and won three consecutive championships together, from 2000-2002.
O'Neal said in his emotional speech that he plans to change the way he looks at life after losing Bryant too soon.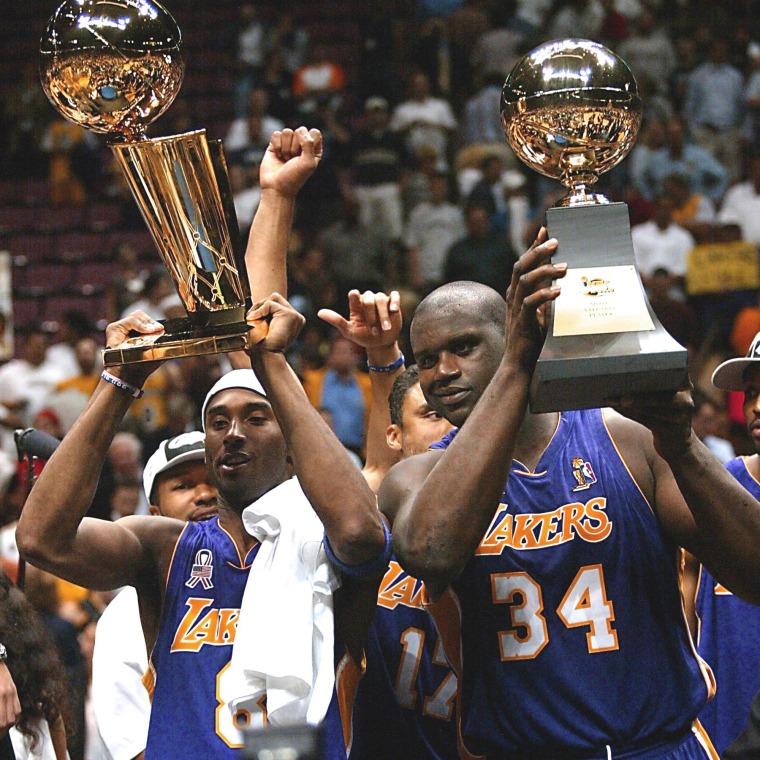 "I wish I could say one last thing to the people that we lost," he said. "Because once you're gone, you're gone forever."
He added that he works "a lot" but plans to make time to reach out to the people he cares about.
"It really changes me," he said through tears. "I just really now have to take time and just call and say I love you … because you never know."