A father and son are being remembered for their "shared passion" and "close friendship" after they died with three others on the submersible that the U.S. Coast Guard said suffered a "catastrophic implosion" while exploring the wreckage of the Titanic.
Suleman Dawood, 19, the youngest victim of the tragedy, was on board the Titan submersible along with his father, Pakistani businessman Shahzada Dawood, 48, for a trip that coincided with Father's Day weekend.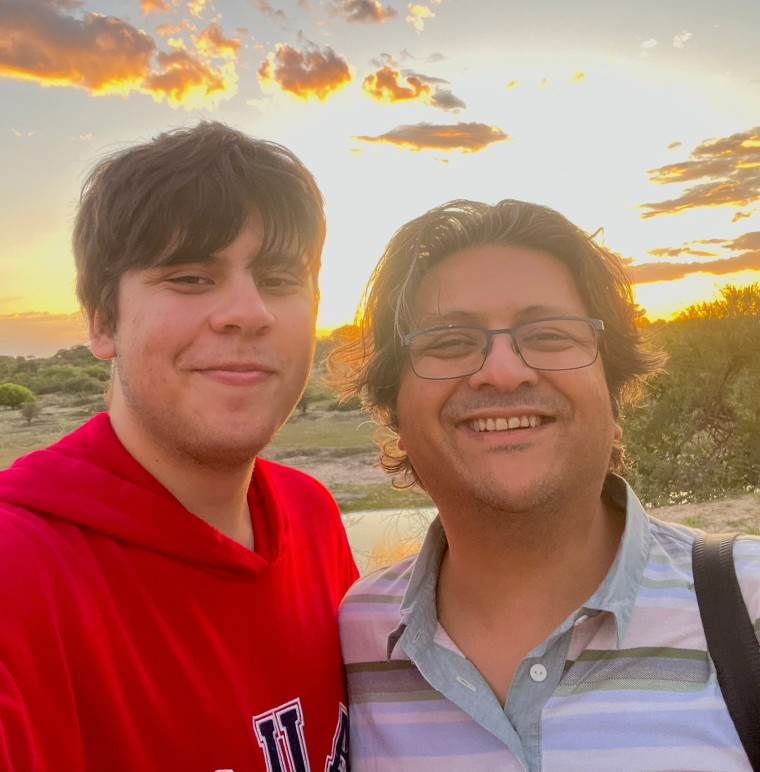 Suleman was a college student, while Shahzada was a vice president for the Pakistan-based Engro Corporation and a scion of the Dawood Hercules Corp. business empire. They were among five men who paid $250,000 each to the extreme tourism company OceanGate for a ride on the Titan submersible to the Titanic site.
The elder Dawood was also supporter of the British Asian Trust, a charitable organization founded by Britain's King Charles III and a group of South Asian business leaders. The trust shared an obituary of the father and son that highlighted their close bond.
"In this unfathomable tragedy, we try to find solace in the enduring legacy of humility and humanity that they have left behind and find comfort in the belief that they passed on to the next leg of their spiritual journey hand-in-hand, father and son," the obituary reads.
"The relationship between Shahzada and Suleman was a joy to behold; they were each other's greatest supporters and cherished a shared passion for adventure and exploration of all the world had to offer them," the trust continued. "This unwavering curiosity built the foundation for a close friendship between the two and inspired those around them to develop a similar passion for learning."
Shahzada was remembered for giving back through his charitable work, as well as his love of gardening, photography and animals.
Suleman had planned on joining his father in working for Engro after he graduated from college, the trust said. He worked as an intern at the company last summer.
"Suleman is remembered fondly by Engro colleagues as a tall young man walking around with his beloved Rubik's cube and a smile on his face," according to the obituary. "He loved science fiction literature and volleyball, but his greatest quality was the humility he espoused which was a true reflection of his parents' upbringing."
The two are survived by Christine Dawood, Shahzada's wife and Suleman's mother, as well as Alina, Suleman's sister and Shahzada's daughter.
"Shahzada's and Suleman's absence will be felt deeply by all those who had the privilege of knowing this pair," the trust wrote.
Shahzada's sister and Suleman's aunt, Azmeh Dawood, told NBC News on June 22 that Suleman  informed a relative that he "wasn't very up for it" and felt "terrified" about the trip on board the Titan submersible. She said Suleman went along with it to please his father, a Titanic enthusiast, for Father's Day.
She also expressed her grief at their loss.
"He was my baby brother," she said while crying. "I held him up when he was born."
The family expressed its sorrow in a statement through their Dawood Foundation.
"The immense love and support we receive continues to help us to endure this unimaginable loss," they said.