Dating online at any age can be daunting. But for older singles who weren't raised in front of a computer or are accustomed to a more traditional courtship, looking for love on the Internet may seem downright scary.

Those afraid of taking the plunge might look to Martha Stewart for inspiration. The 71-year-old media magnate recently took her search for companionship to the Internet in the most high profile way possible – by announcing she'd joined Match.com on the TODAY Show, and choosing two prospective dates who bravely agreed to appear on-air to meet her for the first time.
Stewart thinks sharing her online dating experience publicly is important. "I just want everybody to know that, because I want other women in a similar situation to mine to realize that it can be done," she said.
For single seniors who want to make like Martha and try their luck online, there are plenty of options: In fact eHarmony says that demographic is one of its fastest growing segments. OurTime.com, owned by Match.com, is a site for singles over 50, and AARP even has its own matching service, powered by the dating company HowAboutWe.
Jeannie Assimos, senior managing editor at eHarmony, urges potential daters worried about being computer savvy to look past the technology. If that's a major concern, she advises recruiting adult children or friends to help write a profile and contact matches. Assimos also believes that age can be an advantage in online dating.
"If anything, it's going to make it easier for them," she said. "You're really clear about what you want or don't want. It's only a benefit to have that experience under your belt."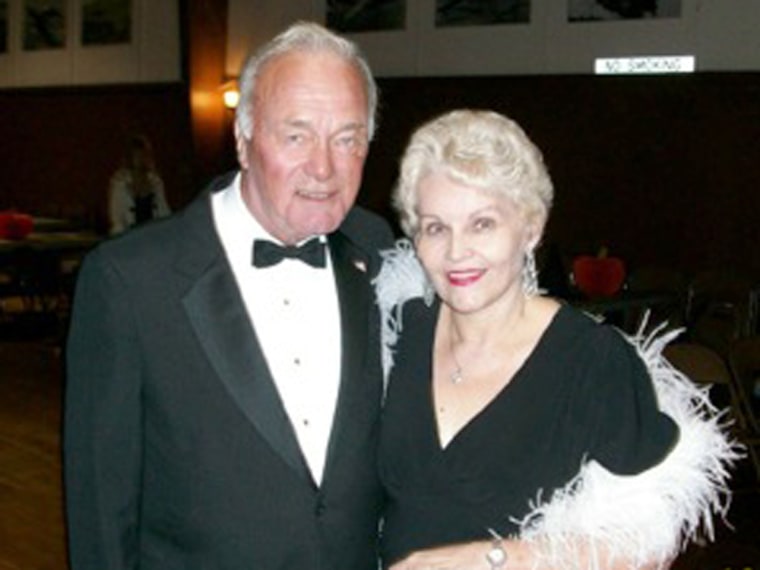 'Love at first sight'
That's exactly how Joan and Richard Madouse felt about finding each other on OurTime.com in 2008.
Joan, 70, and Richard, 79, had been previously married for a total of 89 years. Both had lost their spouses suddenly several years earlier.
Joan hadn't dated much after her husband died in 2003. She'd tried online dating, but became disenchanted after potential suitors posted outdated photos or never showed up for their date.
"I had become a widow after 43 years of marriage," she told TODAY. "I thought if I'm meant to be alone the rest of my life, so be it." But before giving up entirely, she logged on one last time.
Richard, who lived in Coronado, Calif., had actively dated online, but the former Navy captain never met the right woman – until Joan. The two corresponded via email, and when Joan, who lived in Sacramento, traveled to the San Diego area for a business conference, they decided to meet in person for the first time.
Over lunch, she complimented Richard on his "beautiful" blue eyes and he took her — a jewelry enthusiast — to a bead store. Toward the end of their date, Joan, feeling nervous and confused, decided to take a chance.
"Is this what they mean by love at first sight?" she asked. Richard paused for a moment then said, "Yes, I do believe it is."
The couple, who now live in Coronado, were married in 2010 after a 15-month long distance relationship. They urge their single friends to try online dating.
"Every day is a new adventure," said Joan. "It's so wonderful that I have to pinch myself to say, 'Did this really happen?'"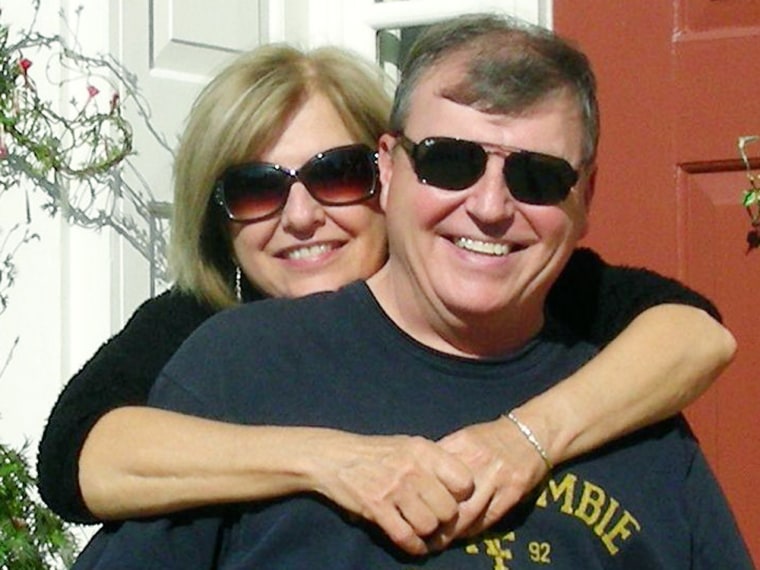 'I kept saying no'
Nancy Depcik's young girlfriends kept asking her to sign-up for online dating, and she kept saying no. "I don't come from technology," she said. "I always felt I would meet someone through what I considered the natural way."
It also didn't help that Depcik, 63, went through a traumatic breakup five years prior in which she ultimately lost the house and business she shared with her ex. Soon after, she had to declare bankruptcy.
Depcik was resigned to being alone until she attended a wedding where watching happy, dancing couples left her feeling depressed. On the drive home, she heard an ad for a free three-day day membership on eHarmony. A believer in the rule of three, she decided to join, where after logging in a few times she saw the same photo of a man with "the sweetest smile ever" three times. It was a sign.
She and Jack Cox, age 61, sent messages to each other over the site and soon began emailing. After two weeks, they were speaking for an hour every night. Cox regularly sent romantic emails and texts.
For their first date in the summer of 2012, Cox traveled from Madison, Wis., to Chicago to meet Depcik. The two spent 13 hours together, going to Millennium Park and the Navy Pier, among other tourist attractions. After that weekend, Cox, who had been widowed a few years before, had won Depcik's heart.
"I really did not ever think I was ever going to feel those feelings again," she said.
Depcik recently moved from Chicago, her hometown, to be with Cox in Madison. After seeing her success, she says, all of her friends want to join an online dating site.
"They saw I was struggling to date," she said. "Then they see me so happy that I was willing to leave the city I love to be with this person."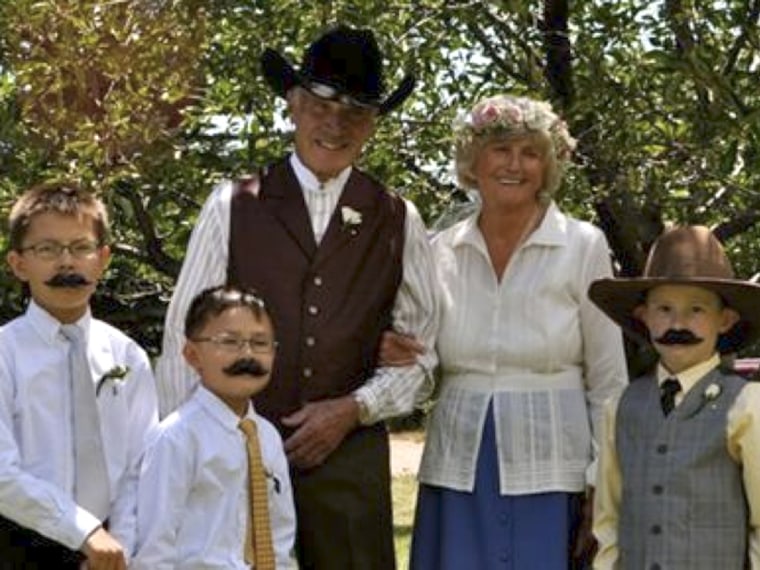 Finding 'dreamland'
Joel Fleming, 81, turned to online dating after realizing that he'd probably already met every eligible single woman of interest in his small town of Alamosa, Colo.
"Once you get to be older than dirt, you're not going to bop off to the local gin mill," Fleming said. "And if you don't happen to belong to some social group, religious or otherwise, and all your good friends have given up on introducing you to their friends, well, what the heck do you do?"
Fleming, who had been married twice but single since 1998, decided to create a profile on Match.com several years ago. He met a few interesting women, but there were also disappointments. "A few ladies," Fleming said, "were less than honest in their presentation." One woman listed her age as 72, but confessed in person that she was in fact 86.
Then he contacted a woman named Marky Thorsness in early 2012.
Thorsness, 81, was just Fleming's type. She lived on a ranch outside of Durango, Colo., where she grew hay and gardened. The only problem was that Thorsness' daughter had started the profile without telling her mother.
Thorsness was skeptical, but eventually decided to meet Fleming in person. "I don't think he was looking for someone to just wash his clothes," she said. "He made me think of my first husband, who was a very special person."
The two shared a passion for ranch work and intellectual conversations. A whirlwind courtship culminated in their wedding about 10 months ago.
Fleming had no doubt that Thorsness was the woman for him. "I want to be outside. I want to be working on things, planting gardens, feeding birds, building projects," he said. "And there's Marky, this wonderful lady, right in the middle of dreamland for me."
Fleming knew that given his location and age, online dating was the only way to find a companion. "You get exposed to eligible people out there," he said. "It was a process that worked when you really didn't have anything else to rely on."