Cheerleading may seem like a young woman's sport, but try telling that to members of the Sun City Poms.
The only requirement to join this Arizona-based cheer squad is age. Members must be older than 55, and some are much more mature than that: The team has two octogenarians.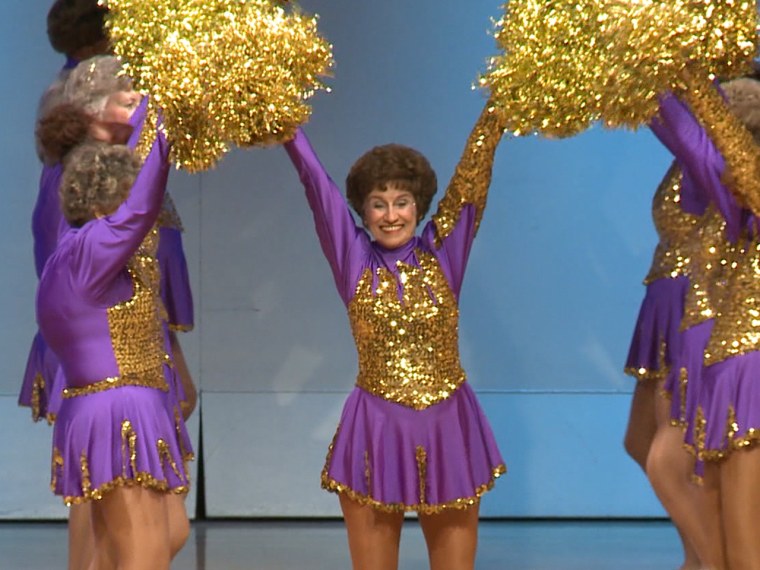 While these ladies might qualify as senior citizens, they hardly look the part when they perform in front of large crowds wearing sequined bodysuits and holding gold pompoms.
The Poms have been entertaining audiences since 1979, and they perform up to 50 shows a year, including at parades and pep rallies.
"It gives me confidence and makes me feel young," 77-year-old Shirley Hoffman told TODAY's Jenna Wolfe.
That feeling of youthfulness may have to do with how often the Poms engage their minds and bodies. They practice three times a week and frequently learn new choreography. They perform impressive moves like the splits and high kicks.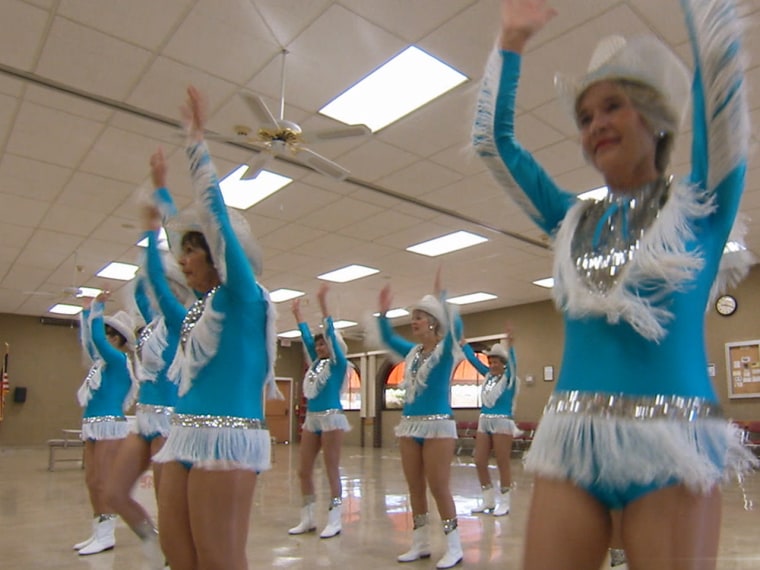 "Being in the Poms, I think you really have to push yourself," Nancy Walker, 64, told Wolfe. "You have to get out of your comfort zone and do something you didn't think you ever could do."
These cheerleaders have experience taking on big challenges—many of the Poms once had careers in fields like electrical engineering and teaching.
Their loved ones, though, might have been skeptical of cheerleading later in life. 
Pat Weber, 82, said her husband forbid it: "He said, 'Over my dead body,' so I thought, well, all right I don't want to rock the boat, I just won't do it.' And then shortly after that, he passed away...so I came and joined the Poms."