Wendy Davis, who grabbed national headlines last summer by filibustering an abortion bill in Texas, said the same perseverance that fueled her marathon session on the state Senate floor helped transform her from a divorced, teenage mom into a rising political star.
"I'm not an overnight sensation. I'm a Texan. And I'm a Texas success story," Davis told TODAY's Maria Shriver on Wednesday. "I am the epitome of hard work and optimism."
Shriver spoke with Davis as part of a week-long #DoingItAll series of stories focusing on the personal and financial challenges that many women in America face.
Davis became a household name after standing for more than 11 hours in her now-iconic pink running shoes to block a bill that imposed harsh abortion restrictions. The bill eventually passed, but Davis' effort and her story resonated across the country.
Poor and pregnant, Davis got married and had a baby at 18. By 19, she was getting divorced and living in a mobile home park. Davis said those early struggles have shaped everything in her political and personal life.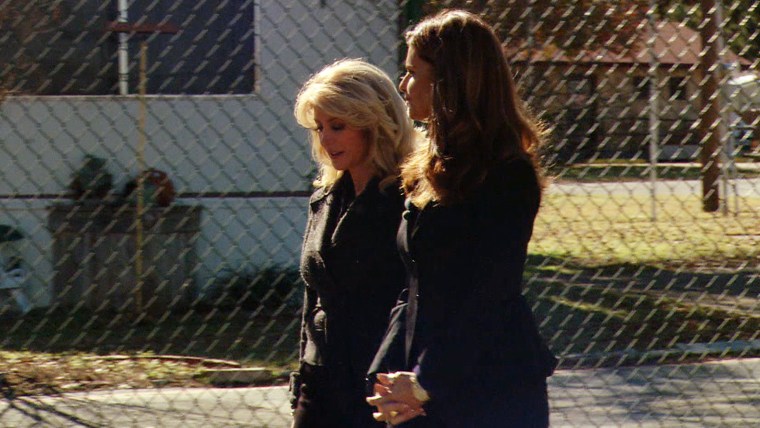 "I've tried really hard not to put this in the rear view mirror. I've tried to keep it present," she said during her first trip back to her former trailer park home.
While Davis attended community college outside of Fort Worth, she also worked two jobs to support her young daughter.
"I knew I was poor because of the struggles that I and my young daughter, Amber, were experiencing," she said. "I was having a really hard time making ends meet, paying for my childcare, paying for a car payment, paying rent and making sure that I kept the lights turned on. Sometimes, it didn't happen."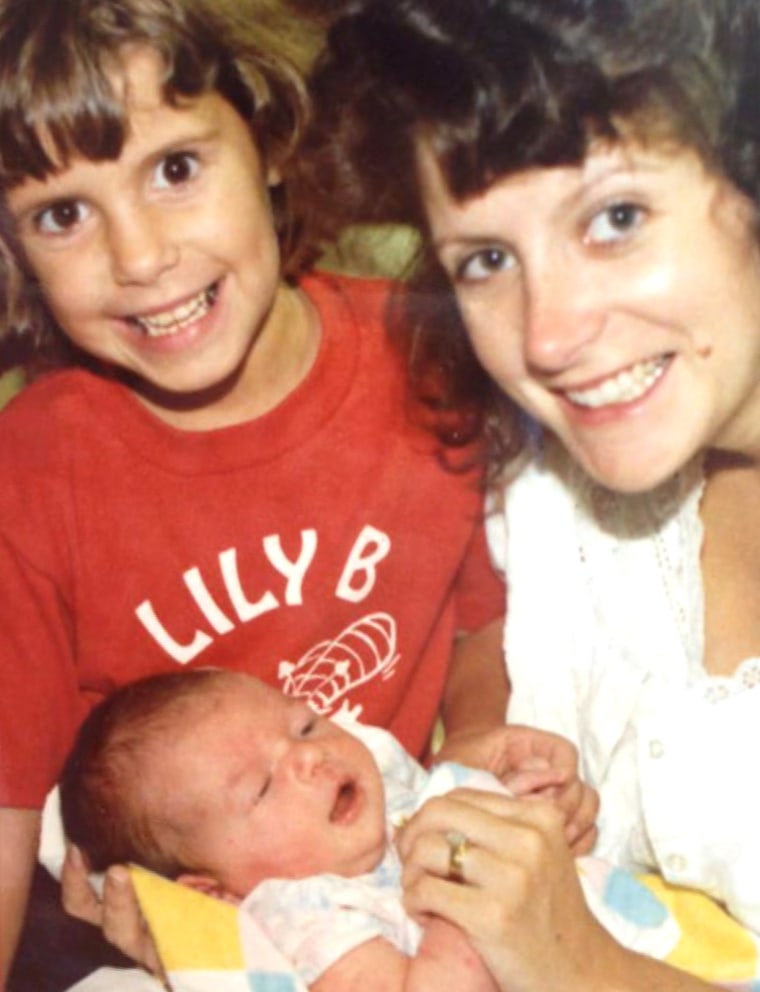 Her daughter Amber, now 31, recalled those days. 
"I remember the trailer. It was very small and very bare. We didn't have a lot to live on," she said. "I remember staying with my grandparents a lot while she did go to school and go to work."
Davis eventually remarried and had a second daughter. She also applied to Harvard's law school and got in. She recalled the day she received her acceptance letter.
"I came home. And on my mailbox was the big envelope. It was absolutely a dream come true," she said.
Practicing law led Davis to politics. She served nine years on the Fort Worth city council before getting elected to the state Senate. Last year, she launched an uphill battle to become governor of Texas, where a Democrat has not filled the office since Ann Richards in 1990. Davis is expected to face Republican Greg Abbot, the state attorney general.
Evan Smith, editor in chief of the Texas Tribune, said Davis may have attracted widespread publicity from her marathon filibuster but that may not be enough to loosen the Republican stronghold in Texas.
"She's attracting a lot of attention nationally and internationally, but at the end of the day, the people who matter are the people in the state," he said. "This is a conservative state, and so that celebrity outside is great. It helps, but it doesn't necessarily translate into votes."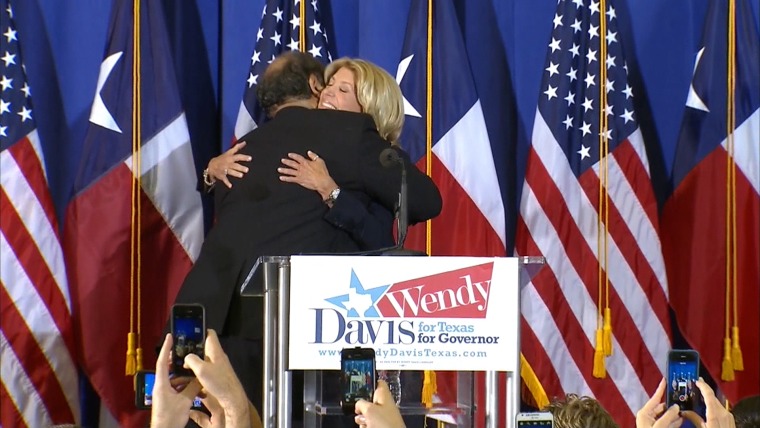 Davis is proud of her long journey to personal and professional success, but expressed fear that other women may not be able to follow in her path, mainly because of the rising cost of tuition.
"If you told me today that I had to start over and do the whole thing again, I wonder whether I'd be able to," she said. "And I worry that other young women like me in Texas can't."