If you're still waiting for that one great thing that Twitter will give us, the wait may be over. The "Modern Seinfeld" feed has arrived. With fewer than 40 tweets as the time of this writing, @SeinfeldToday has more than 20,000 followers. Each tweet is a logline of an episode of the iconic show, as if it were still on the air.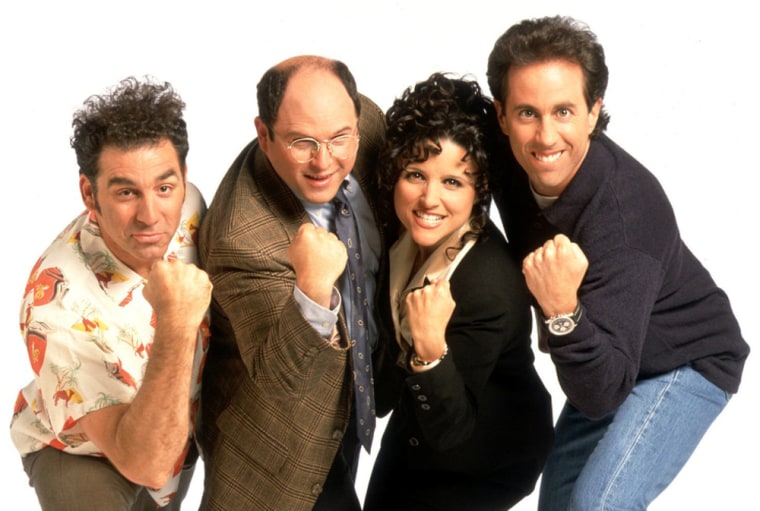 Can't you imagine a show that involves addictive Internet trends, like Pinterest? This tweet posits just that scenario: "Elaine yells at her co-workers for loving Pinterest. Kramer becomes an @Uber driver. George opens actual jerk store on Etsy." And yes, we agree, the Trader Joe's line would give Jerry some fantastic fodder: "Jerry gets in a fight in the Trader Joes line. George's Netflix thinks he's gay. Elaine has to get One Direction tickets for her boss's kid."
There's no indication that anyone associated with the original show is behind the feed, but it can be assumed that like the folks behind "Seinfeld," the Twitter author is deeply familiar with New York City, as evidenced by this tweet that name checks notoriously tough-to-get-into spinning studio SoulCycle.
The @SeinfeldToday feed has been up barely a full 24 hours, and it's already chocked so full of pop culture goodness, if it doesn't make you yearn for a revival of the show, you were probably never a fan to begin with.
Related content: