Live from Rockefeller Plaza, it's "Saturday Night Live!"
The morning show team took a late-night turn for Halloween 2014 and dressed up as some of "SNL's" most iconic characters, from the Spartan cheerleaders to Wayne and Garth to the Blues Brothers.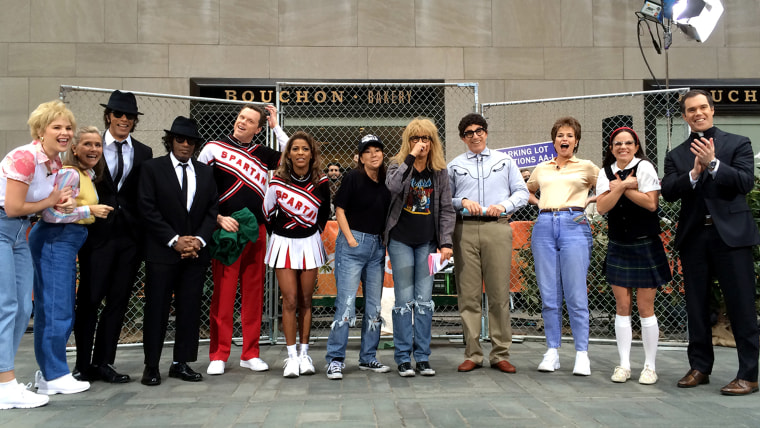 Willie Geist and Tamron Hall kicked off the Halloween Boo-Nanza by channeling Will Ferrell and Cheri Oteri as the peppy Spartan cheerleaders.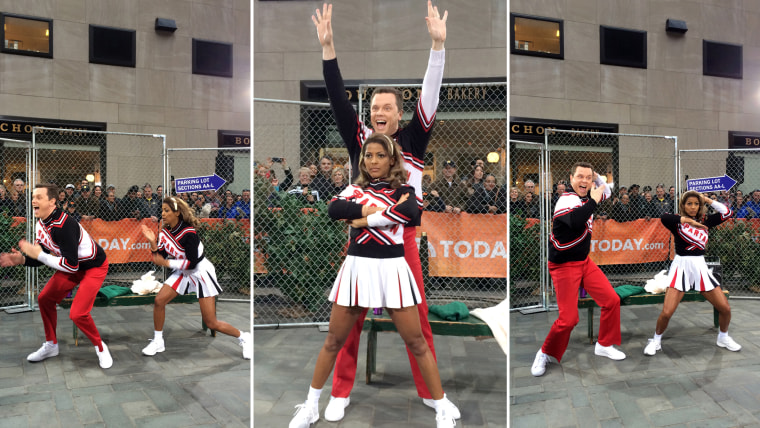 WATCH: See Willie, Tamron as 'SNL' Spartan cheerleaders

Next up: Natalie Morales as Mary Katherine Gallagher. She emerged from behind (Father) Peter Alexander as a "Superstar."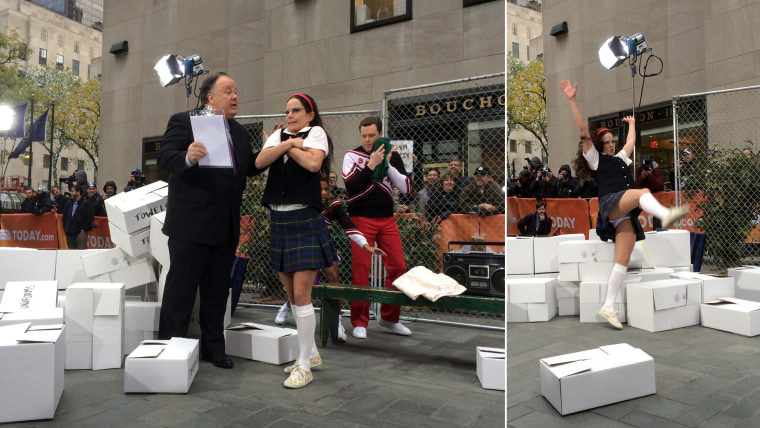 In true Molly Shannon form, she told Peter, "Sometimes, when I get nervous, I stick my hands under my armpits and then I smell them like this!"


WATCH: Natalie is armpit-smelling Mary Katherine Gallagher
And then... Kathie Lee and Hoda as Wayne and Garth from Wayne's World.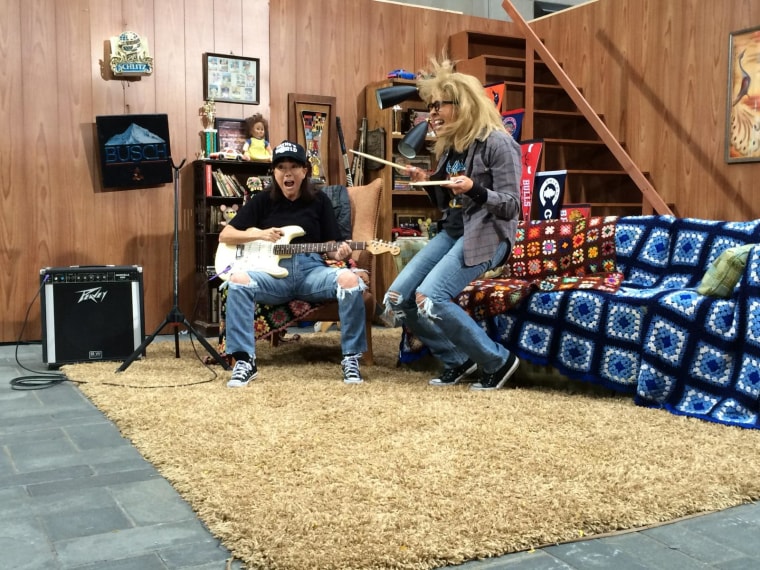 Party on, Kathie Lee! Party on, Hoda! 
9 hilarious bits from KLG, Hoda as 'Wayne's World' hosts

WATCH: Hoda, KLG rock it out as Wayne and Garth
Good lovin'? Al and Lester have a truckload. The duo walked out as The Blues Brothers, Jake and Elwood Blues, before jamming on the plaza.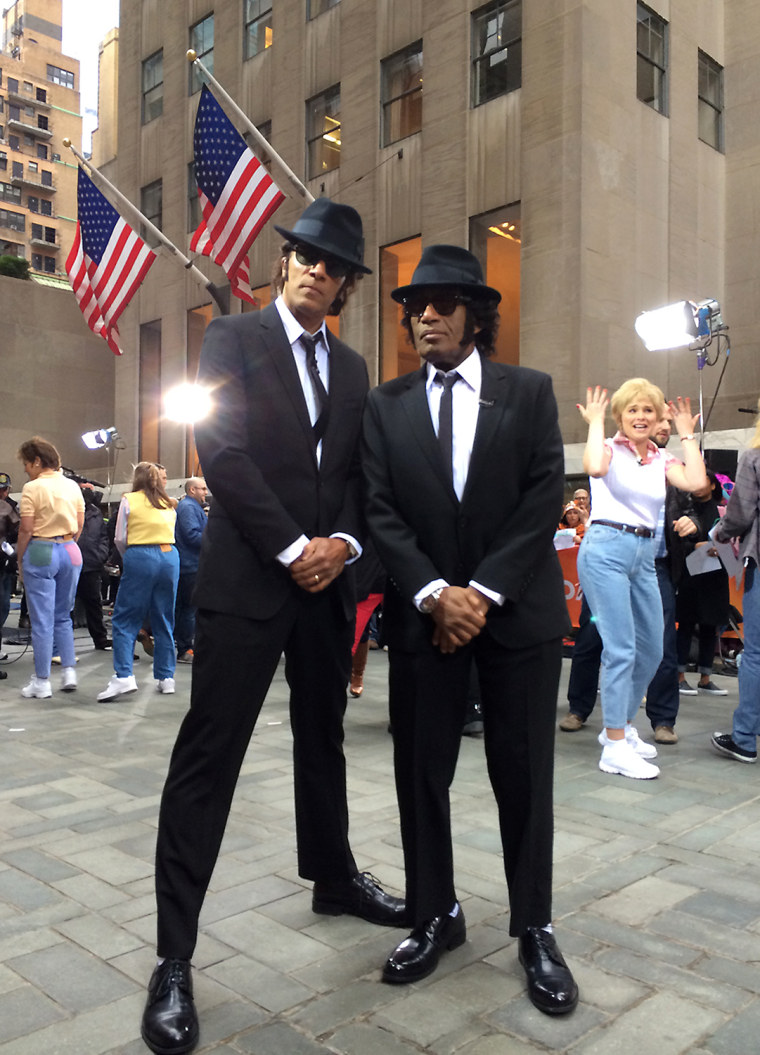 WATCH: Blues Brothers Al Roker, Lester Holt sing 'Soul Man'
But TODAY saved time for androgyny! Here comes Pat — er, Matt!

"I love Halloween," Lauer said in his nasal Pat voice. "I get to dress up. Last year I was a beautiful beach babe. The year before that I was a macho prince."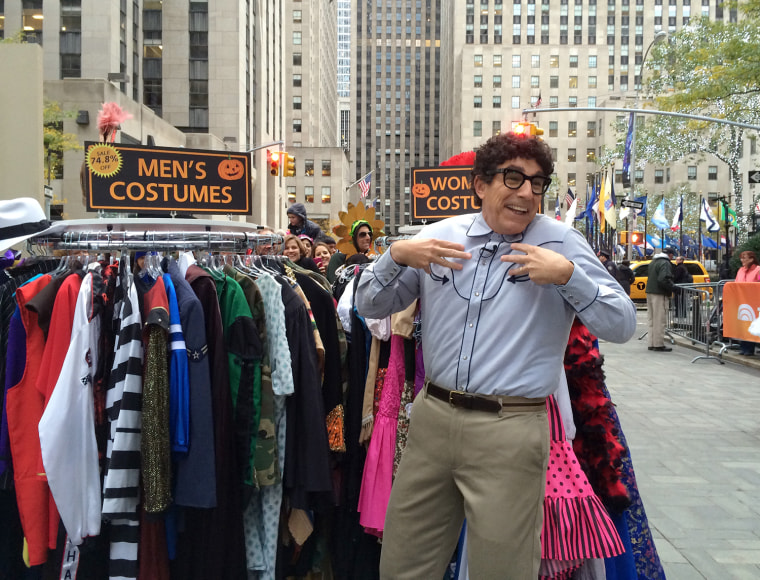 WATCH: Matt is Pat! Anchor dresses as 'SNL' character
And last, but definitely not least, came Savannah Guthrie, Jenna Bush Hager and Meredith Vieira, who gave scary a whole new meaning with a re-creation of the "Mom Jeans" digital short. 

"Mom jeans fit mom just the way she likes it. She'll love the 9-inch zipper and casual front pleats."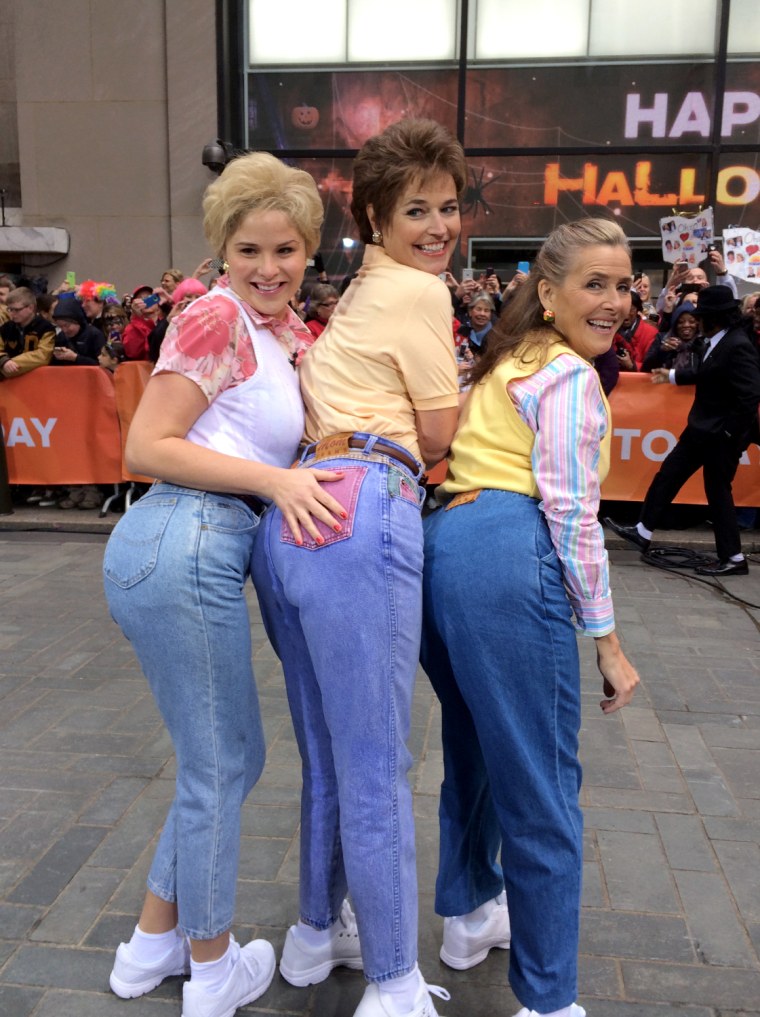 WATCH: TODAY ladies hit the plaza in their 'Mom Jeans'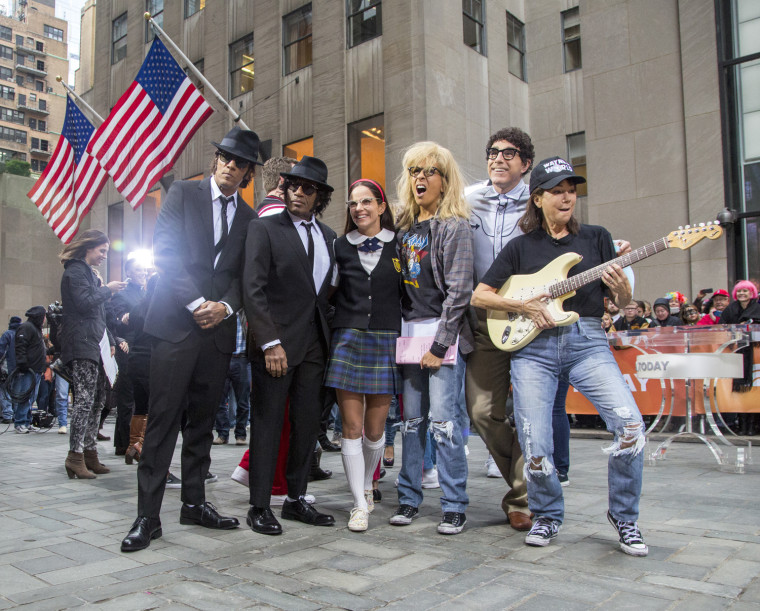 Want to get in on the fun? Tweet us your best costumes using #HalloweenTODAY.

The TODAY anchors dressed up like classic "Saturday Night Live" characters to celebrate Halloween.