While the christening of Prince Louis was a private affair for friends and family, new photos released by the royal family give the world a look inside the special ceremony.
On Sunday, the Duke and Duchess of Cambridge shared four official photos from the christening of their youngest child, which took place on July 9 inside the Chapel Royal at St. James's Palace.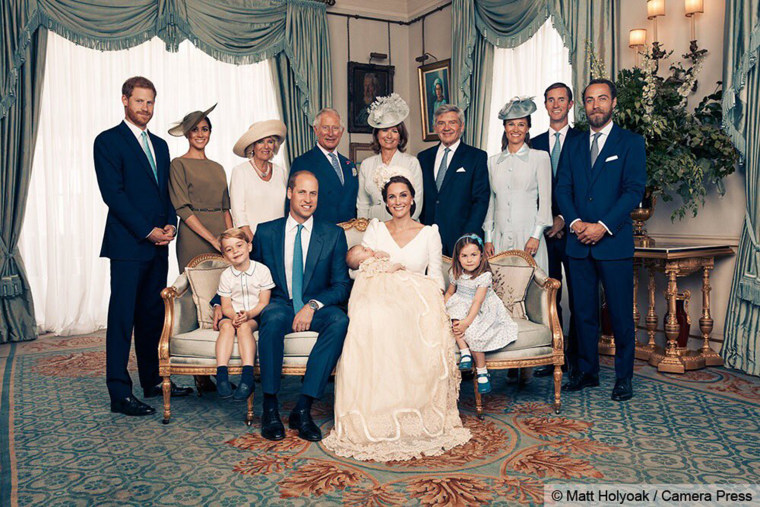 The Duke and Duchess of Cambridge, Prince George, Princess Charlotte and Prince Louis are joined by several members of the royal family, including the Duke and Duchess of Sussex (the former Meghan Markle) as well as Pippa Middleton for a timeless image. It's simply beautiful.
Photographer Matt Holyoak, who took photos of the baptism, said he hoped his images conveyed the happy spirit of the day.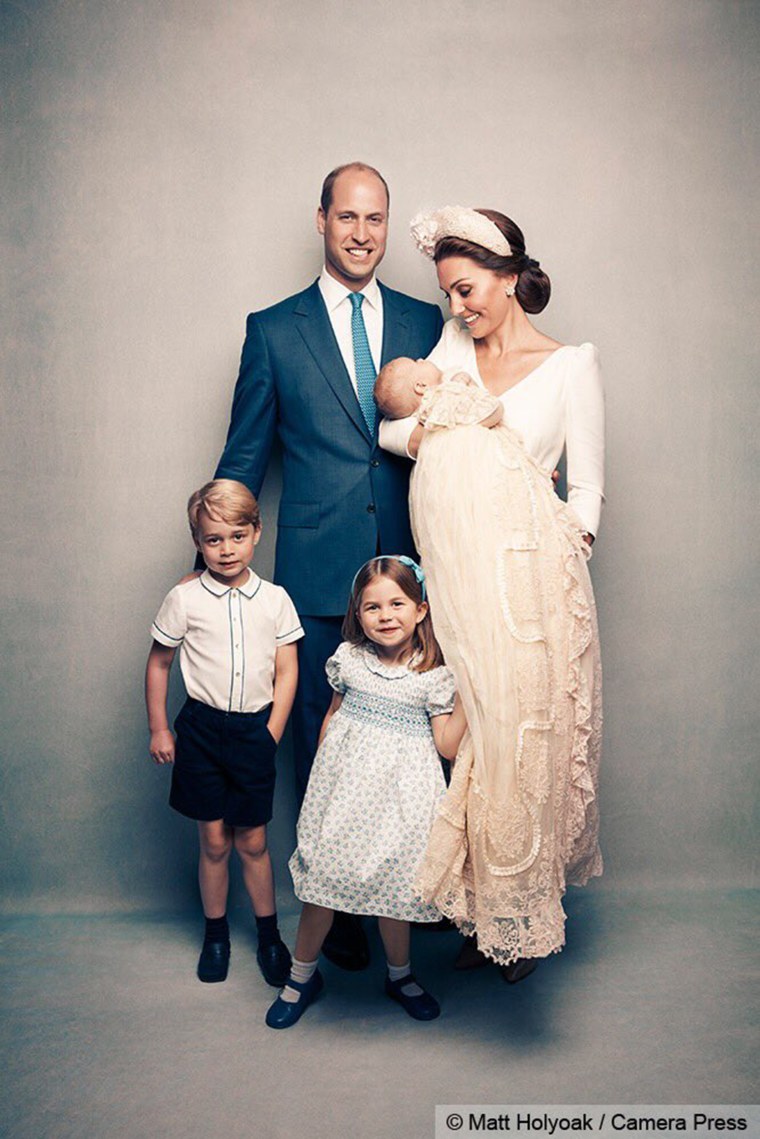 "I was truly honoured at being asked to take the official photographs at the christening of Prince Louis, and to witness at first hand such a happy event," the photographer wrote in a statement.
"Everyone was so relaxed and in such good spirits, it was an absolute pleasure. I only hope I have captured some of that joy in my photographs."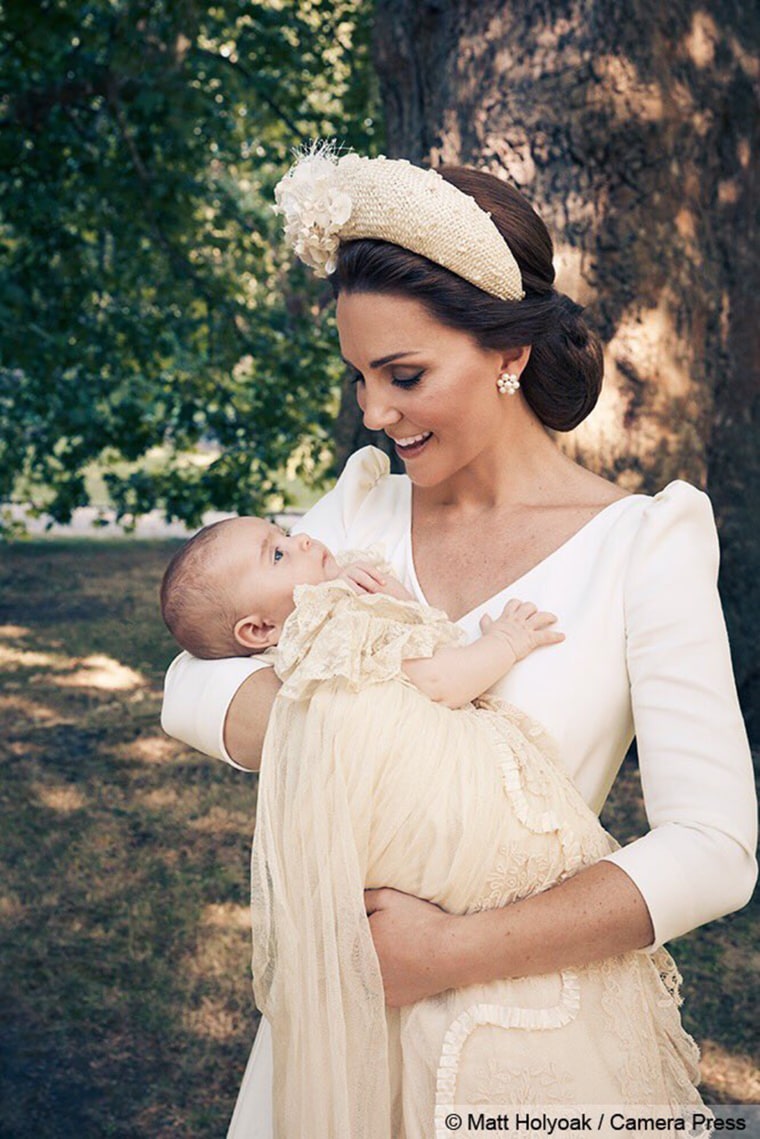 Prince Louis is fifth in line to the British throne, behind his grandfather, Prince Charles, father Prince William and both his big brother and sister.
Just like his siblings, Louis wore a handmade replica of the royal christening robe first worn by Queen Victoria's daughter in 1840.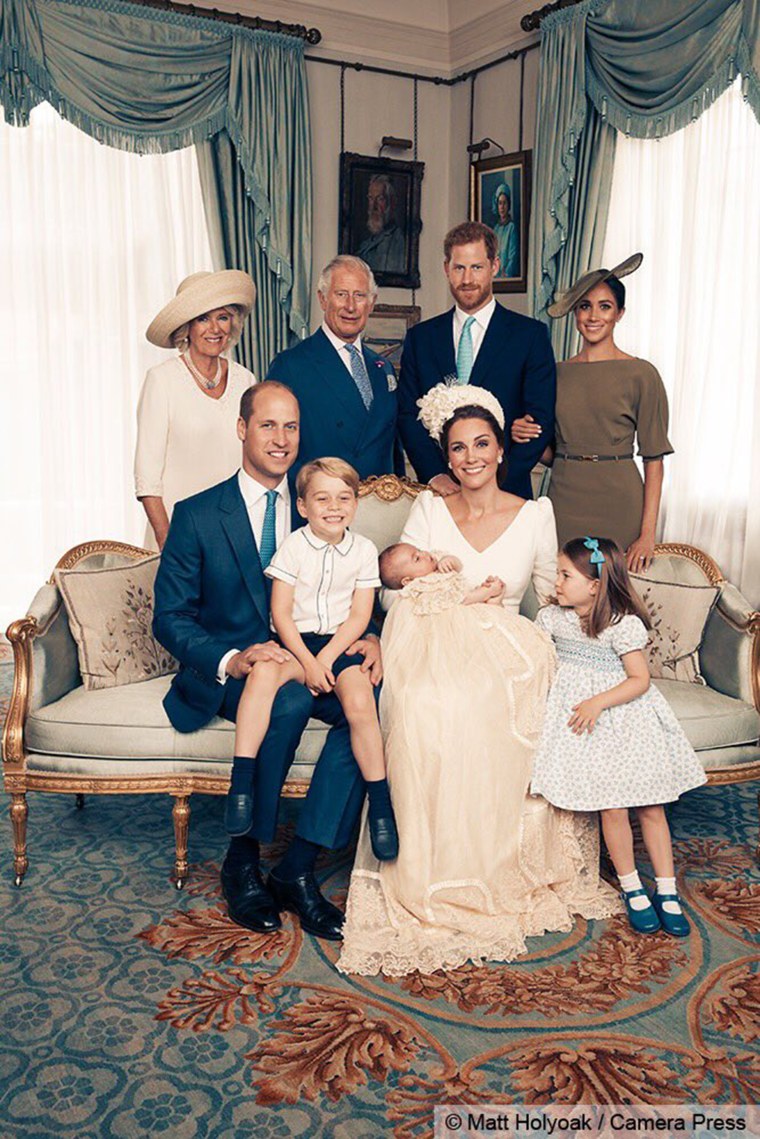 Kensington Palace released one more photo from the big event a day later. The bonus picture featured Louis showing off a huge smile, while being held by his mother. That photo was taken by Matt Porteous in the garden at Clarence House, the home of William's father, Prince Charles, and Camilla, the Duchess of Cornwall.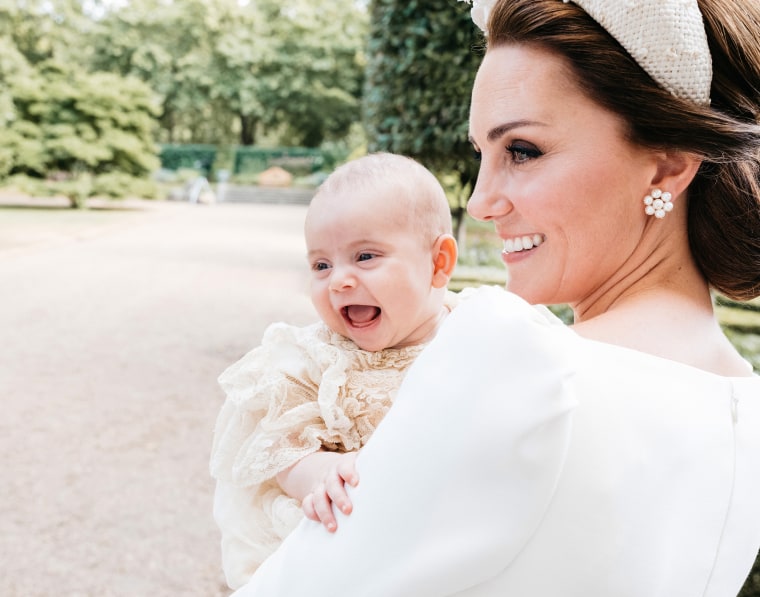 For the important day, the Duchess of Cambridge wore an off-white dress with long sleeves designed by Alexander McQueen. She wore McQueen for the christenings of her other children, Prince George and Princess Charlotte.
The youngest royal family member has six godparents: Lady Laura Meade (wife of James Meade, Princess Charlotte's godfather), Lucy Middleton (Kate's cousin), Hannah Carter (a longtime friend), Nicolas van Cutsem (a family, childhood friend), Guy Pelly (another family, childhood friend) and Harry Aubrey-Fletcher (who also served as usher at the royal nuptials in 2011).
Congratulations to Prince Louis and the rest of the royal family.