Emily Henson has mastered quite a feat: She stole from Prince Harry and got away with it.
The cheeky 2-year-old was sitting next to the British royal during an Invictus Games volleyball match in Toronto when she reached over and helped herself to the popcorn in the prince's lap.
Harry initially failed to notice since he was busy chatting with the person on the other side of him, but when he caught the culprit red-handed, his reaction was priceless. It was also typical Harry, who frequently has been seen hamming it up with children.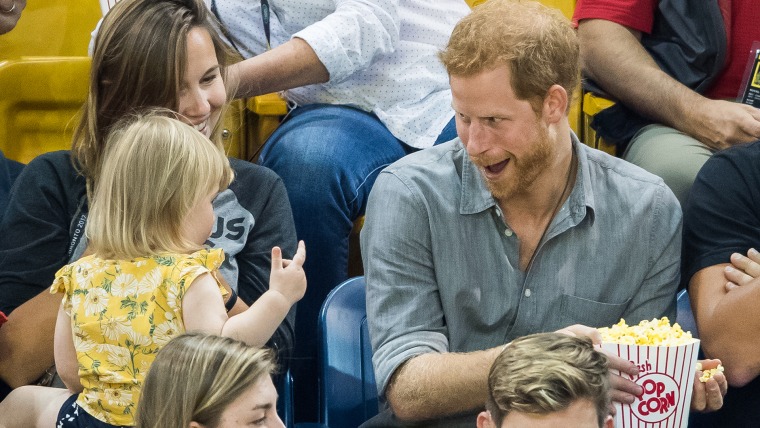 He first teased young Emily, taking the popcorn box away from her before offering a piece. He then engaged his newest fan with a variety of grimaces and other facial expressions.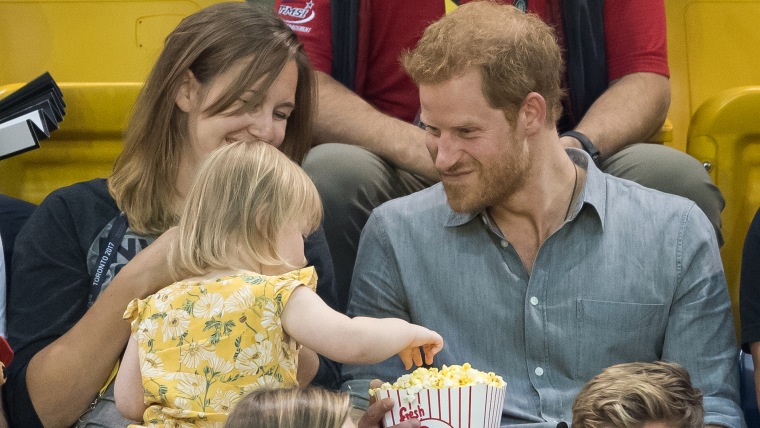 Emily sat on the lap of her mother, Haley, and next to her father, former Invictus champion David Henson. A British veteran who lost both of his legs in an IED explosion in Afghanistan, Henson also is a Paralympic athlete who won a bronze sprinting medal last year at the Games in Rio de Janeiro.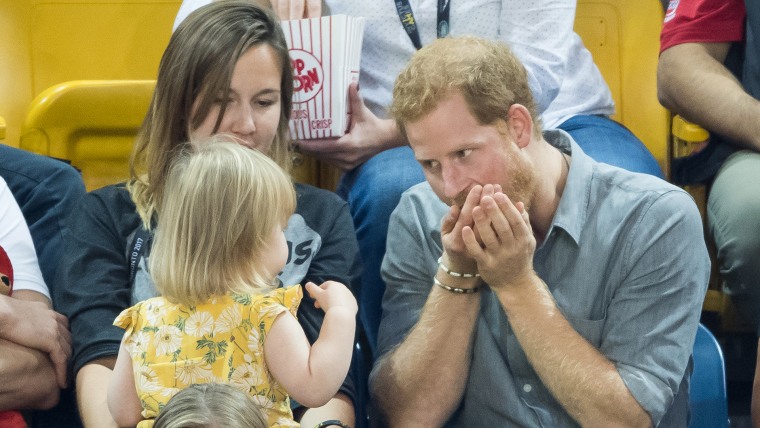 Prince Harry and the Henson family were watching the United Kingdom volleyball team defeat Denmark when the 2-year-old thieving toddler made her move on the royal's tasty treat.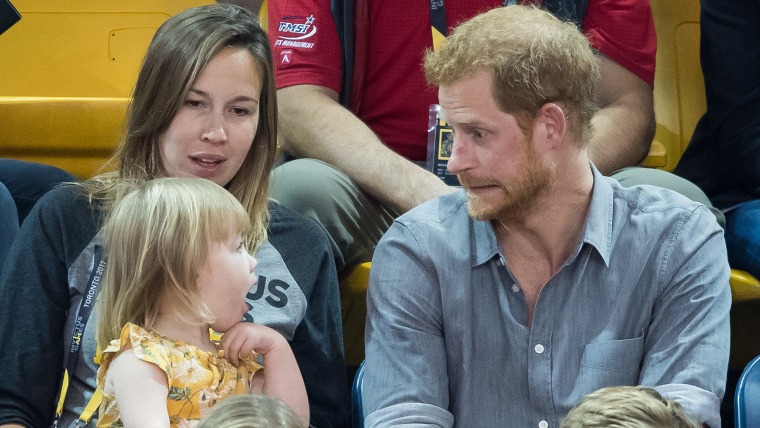 The Invictus Games is an international Paralympic-style competition for wounded veterans. This year's games are being hosted in Toronto, Canada, which coincidentally happens to be the home of Harry's girlfriend, American actress Meghan Markle, who was not seen at the volleyball game.
While Harry does not have any children of his own, he is known to have a knack for charming children. He also is a doting uncle to his brother's two children, Prince George and Princess Charlotte. His brother, Prince William, and his wife are expecting a third child early next year.