We now know one royal who isn't afraid to get a little rowdy playing with snow.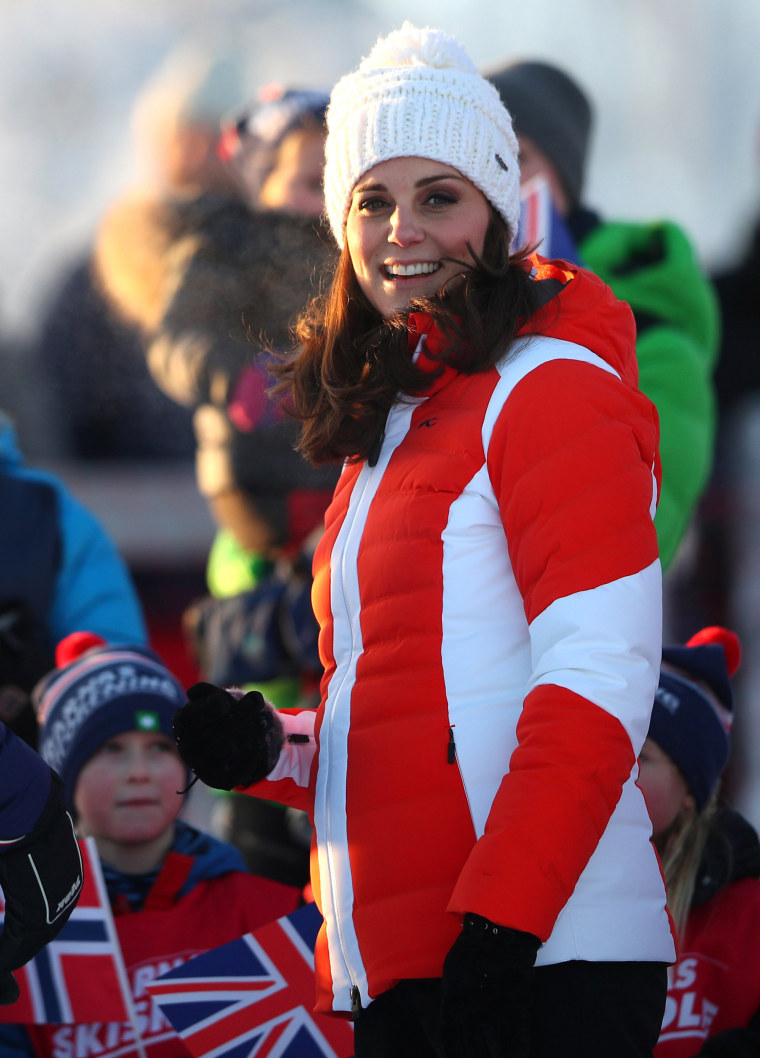 The Duke and Duchess of Cambridge took to the Holmenkollen National Ski Arena slopes on Friday during a royal visit to Oslo, Norway. While there, it appears Prince William learned a valuable lesson: His wife won't pass up an opportunity to throw a snowball, regardless of how many cameras are around.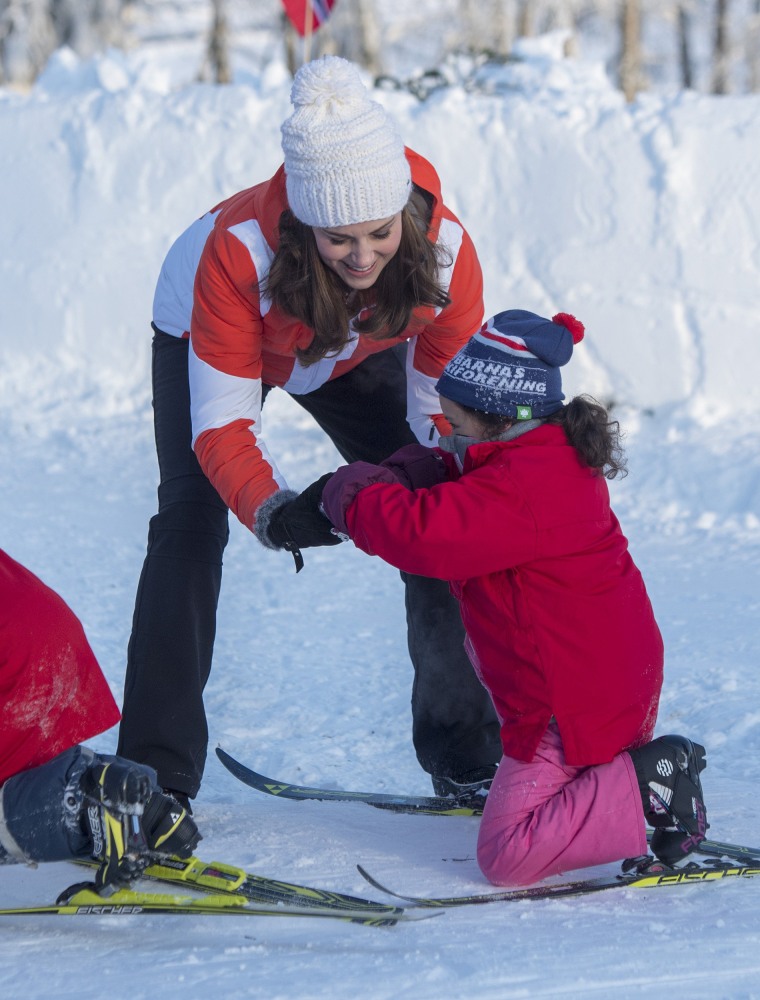 While the duchess stopped to help a pint-sized skier who fell during a lesson, she was a bit less tender where her husband was concerned. As captured in photographs, the duchess formed a decently-sized snowball and tossed it at Prince William.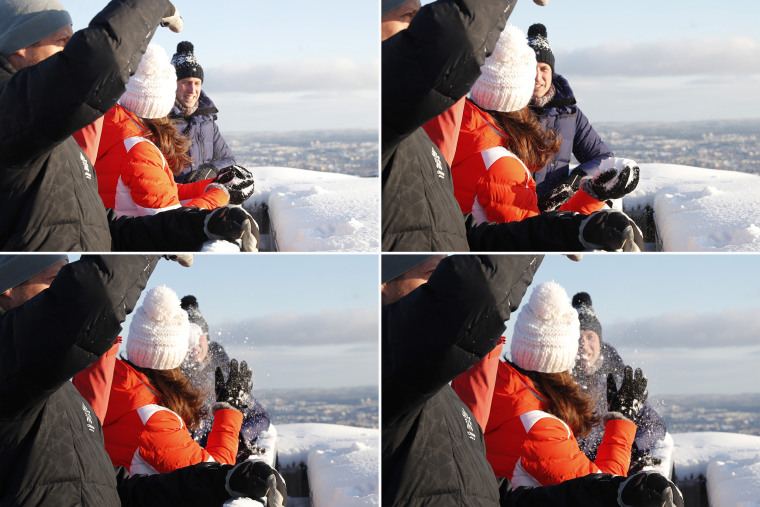 It does not appear that the duke returned the friendly fire — at least while the cameras were around!