The mountainous region of Pyeongchang, South Korea, has much to offer apart from hosting the Winter Olympic Games, as Dylan Dreyer discovered in a recent excursion.
The TODAY meteorologist's first stop: the mile-long Baengyong Cave. Dreyer started out by changing into a protective climbing suit and helmet, complete with a headlight. "Now this is the outfit I was looking for," she quipped, gearing up at the tour headquarters. Then she took a boat ride through crystal-clear waters to arrive at the mouth of the cave.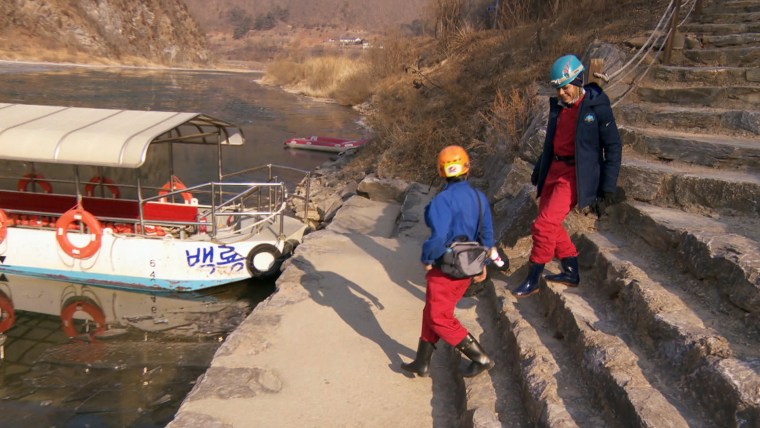 Baengyong is a limestone cave that draws visitors all year. "(The name) means white dragon. And there's a bat on the door, so why not?" she said, as the tour guide held open a gate to usher her inside.
Though the journey included some close quarters and a "tight" squeeze to get inside the inner chambers, the other side of the cave was breathtaking: natural stalactites covered the ceiling and walls of the cave.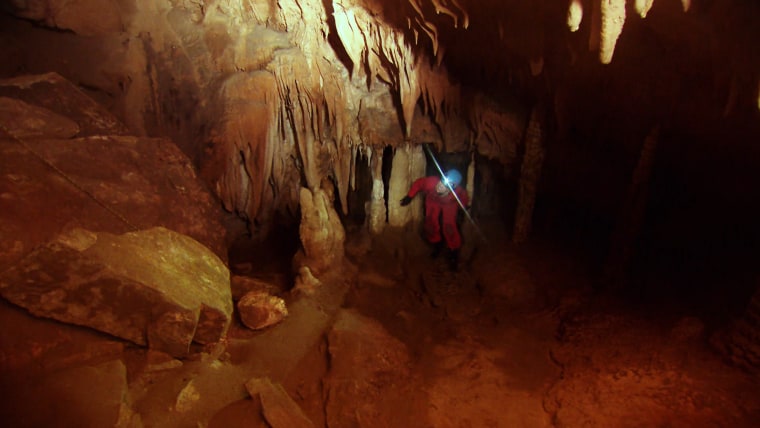 "Shortly after entering the cave, we realized this is not for the faint of heart," she said. "I'm trying to ignore the fact that I'm standing underneath a mountain right now."
But the real surprise came when her guide informed her that there were 56 different types of animals in the caves around them ... including bats.
"So there are bats in here right now?" asked Dreyer.
"I saw 10 of them while we were walking in," her guide replied. "Isn't it cute? Come closer and take a look."
Despite assurances that the bats don't bite or attack humans, Dreyer decided it was time to book it out of there.
Next stop: the Pyeongchang Trout Festival, which takes place every winter and is held only minutes away from the site of the Olympic Games, in Jinbu-myeon.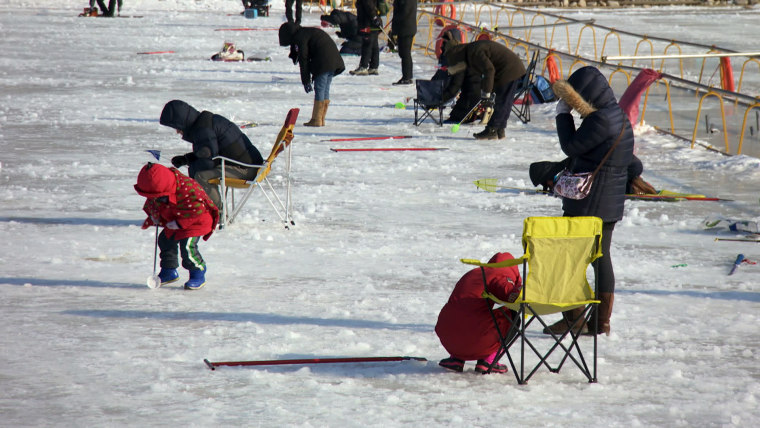 Dreyer talked to locals as they ice-fished on the river – young and old alike – for trout. One young woman told her it's a tradition that has no age limits. "Korean families just enjoy fishing together with their families or friends." In the winter, she said, it feels even more special.
Dreyer took a stab at it with some help from locals. "I got dinner!" she exclaimed, holding up a foot-long trout.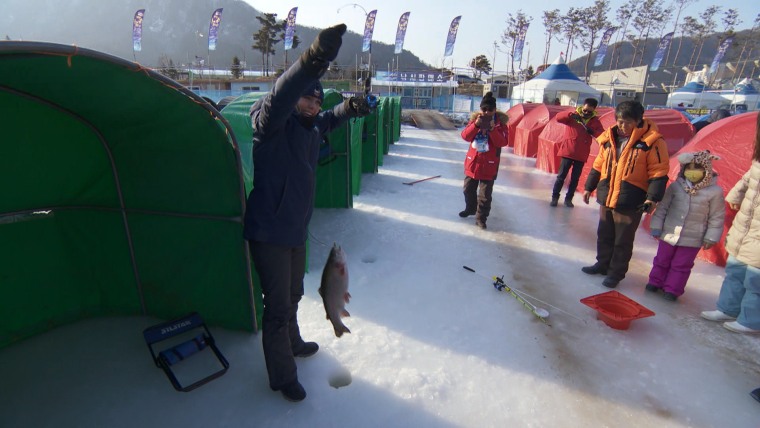 In her last big adventure, she dangled from a zip line 40 feet in the air to cross an inlet in the Sea of Japan – something she wasn't completely sold on at first.
"I am very nervous," Dreyer said, once she was suited up with a harness and carabiner. "This is a big drop."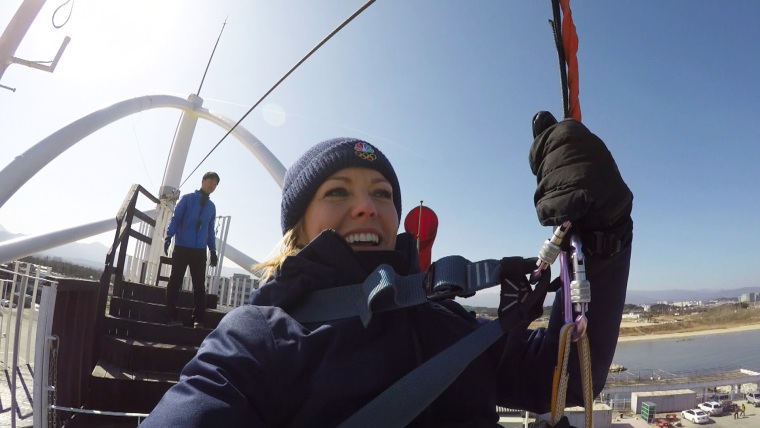 Just before she was given the final nudge, Dreyer wailed, "I don't want to!" She insisted they give her a push. Once she took off though, the beautiful green bay brought a blissful smile to her face.
It turns out you don't have to be an Olympian to experience Pyeongchang in an extreme way after all!