After recently losing his job, Thomas Etzle Jr. used Wal-Mart's layaway program to help pay for a bike, a Nerf gun and other items on his 5-year-old son's Christmas wish list.
This week, he learned that the $160 balance on his layaway account had been paid off by an anonymous donor.
"It wasn't all that much but it was enough to help," Etzle, 43, told TODAY.com. "Bills have been real tight with unemployment. My wife is working but this year was the first time I've ever had to use layaway, so I'm extremely thankful."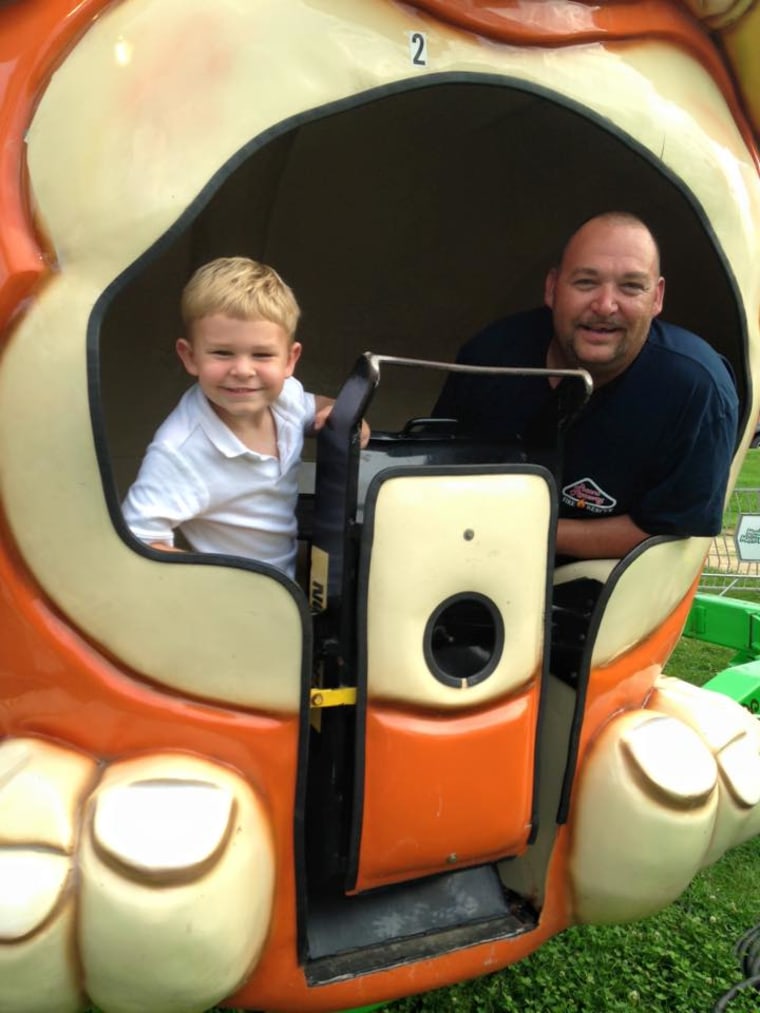 Etzle is among the recipients of a benefactor who paid off layaway accounts at two Pennsylvania Wal-Mart stores. The anonymous donor spent $158,000 to cover the tabs at the Harrisburg and Mechanicsburg locations.
Similarly, in Ohio, another Secret Santa paid off $106,000 worth of layaway items at the Wal-Mart stores in Cleveland and Lorain. And in Florida, someone spread holiday cheer at two stores in the Gainesville area by completely paying off $200,000 in layaway accounts.
RELATED: 'Dancing in the aisles' when 'layaway angels' pay off back-to-school balances
"We have people doing some incredible things throughout the year, but we've never seen this happen where we have so many six-figure amounts being paid off in different areas," said Wal-Mart spokesman Wyatt Jefferies.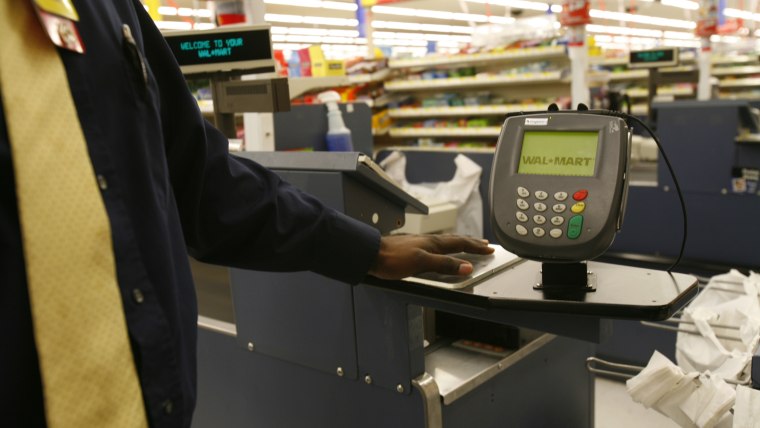 "It's beyond reason, and one of those beautiful things that remind you of how awesome and selfless some people are to go in, take money out of their accounts and say, 'I want a lot of people to have a really great Christmas.'"
Good Samaritans in other Wal-Mart stores have donated smaller amounts, driving up the total layaway payouts to more than $484,000. Items range from Star Wars action figures to bigger ticket items including bicycles and electronic tablets and high-end headphones.
RELATED: Wal-Mart's oldest employee in the US celebrates turning 103 with special party
"These guys are pretty awesome making these really big, big dollar payments, but we've had some smaller ones, like $100 payoffs, $700, $500. Sometimes, people come in and say, 'I want to take care of all the layaways that have children's toys,'" Jefferies said. "Everybody does help to the extent they can. If they can spare $500, they do. If it's $50, I guarantee that $50 will make a difference to somebody, and hopefully, it will inspire them to pay it forward."
Cathie Cromwell of Sheffield, Ohio, remains in shock that someone paid for the $300 electric fireplace and television stand she put on layaway for the room where her 17-year-old son hangs out with his friends.
"My son just needed car repairs done, and I was actually going to have to return the layaway and not get it at all, so it was huge for me to get this," she told TODAY.
"With everything that's going on and how cruel people can be to each other, to actually have somebody be that generous and selfless is amazing," said Cromwell, who plans to pay the kindness forward.
Etzle also plans to follow suit, hopefully as soon as his wife gets her next paycheck.
"Any extra cash come tomorrow when we get paid, we're going to throw something in for Toys for Tots because it's something that should be paid forward," he said. "I just feel blessed. I'm a volunteer firefighter and my wife is, too. We always give to the community and it's nice when somebody gives back."