Many kids will take their pictures with Santa Claus for a few winters, but four siblings in Seattle, Washington, have kept the family tradition alive for 60 consecutive years — and they have the amazing photos to prove it.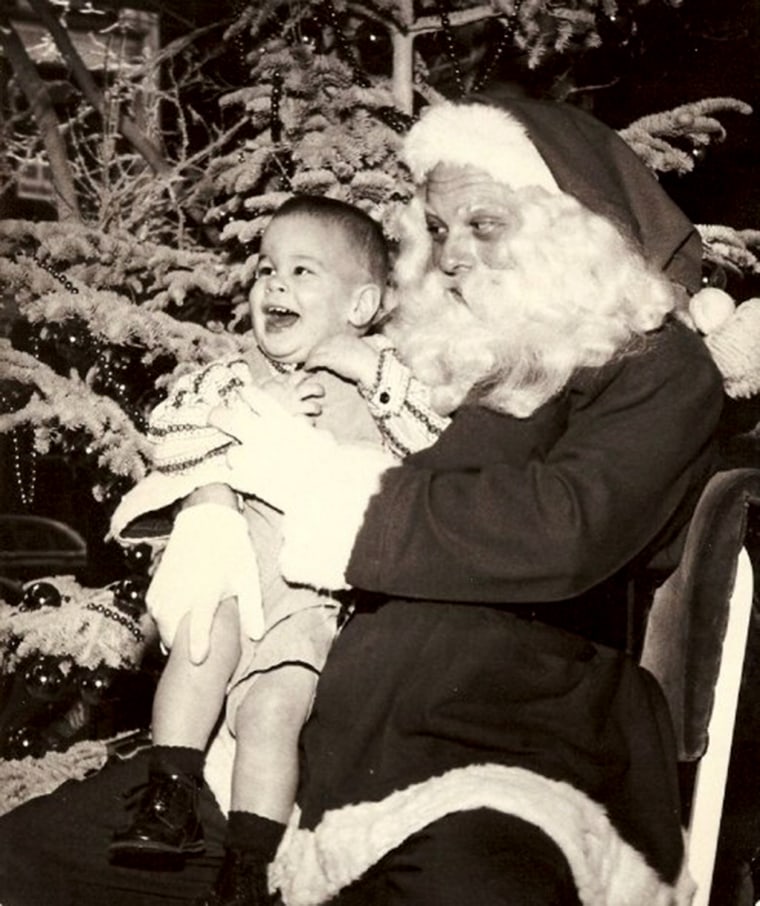 As Steve Wilson told Kim Holcolmb of NBC affiliate KING5, he and his two brothers, Scott and Mike, and sister, Wendy, have gotten a kick out of recreating the photo op long after some would consider them too old to do so.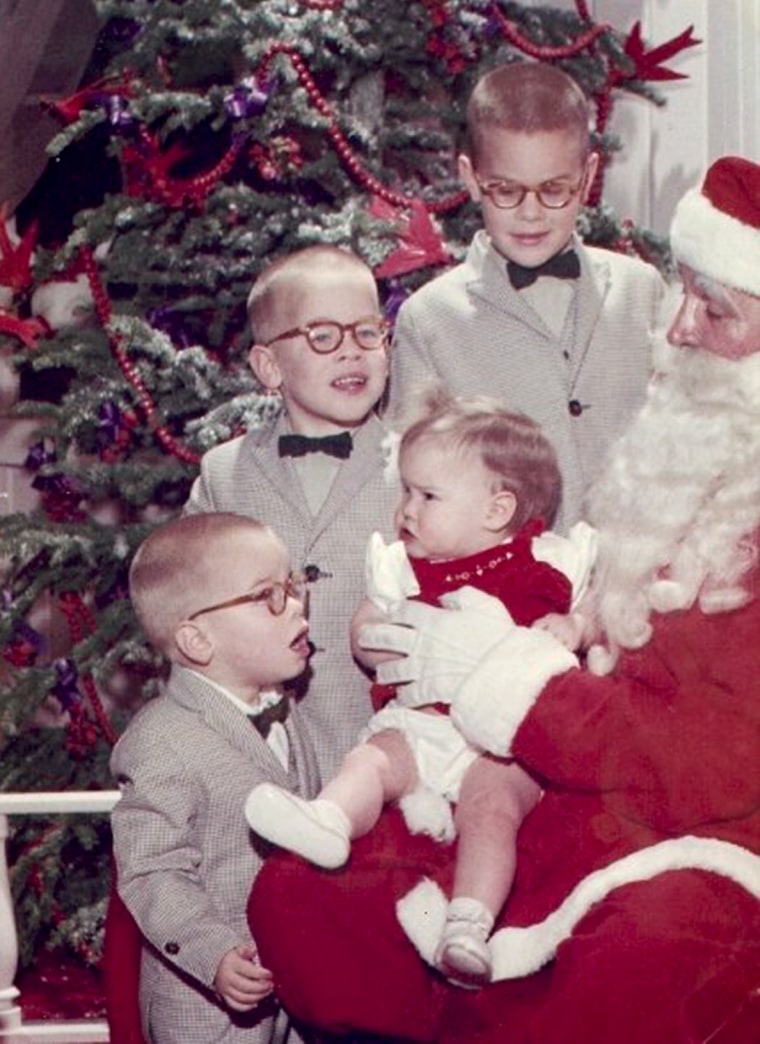 "We never said, 'Are we really doing this again?'" Steve said with a laugh. "We were like, 'Let's go! Let's go!'"
The Wilson family kicked off the tradition in 1955, when oldest sibling Scott sat on the lap of St. Nick.

Once they got rolling, the only time a Wilson sibling was missing was 1978, when Scott was out of state. But every other year has featured all four siblings in attendance, reflecting the fashions and hairstyles of each era.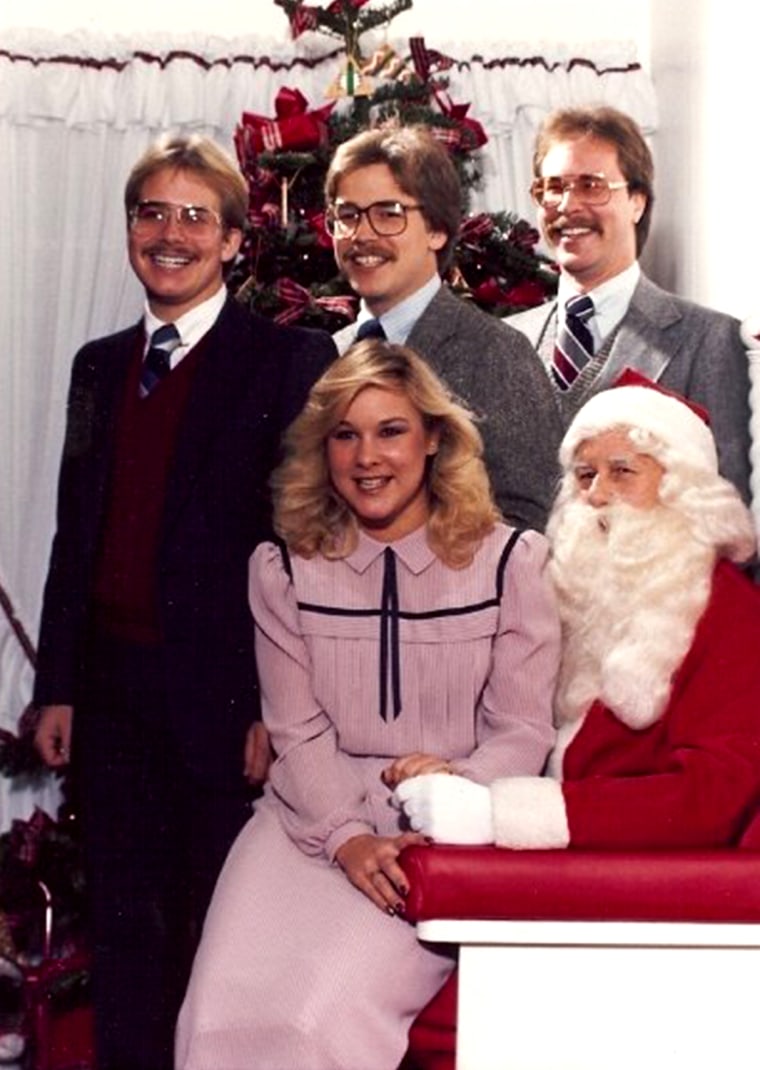 "Time flies like that," Steve told KING5. "You don't even realize it."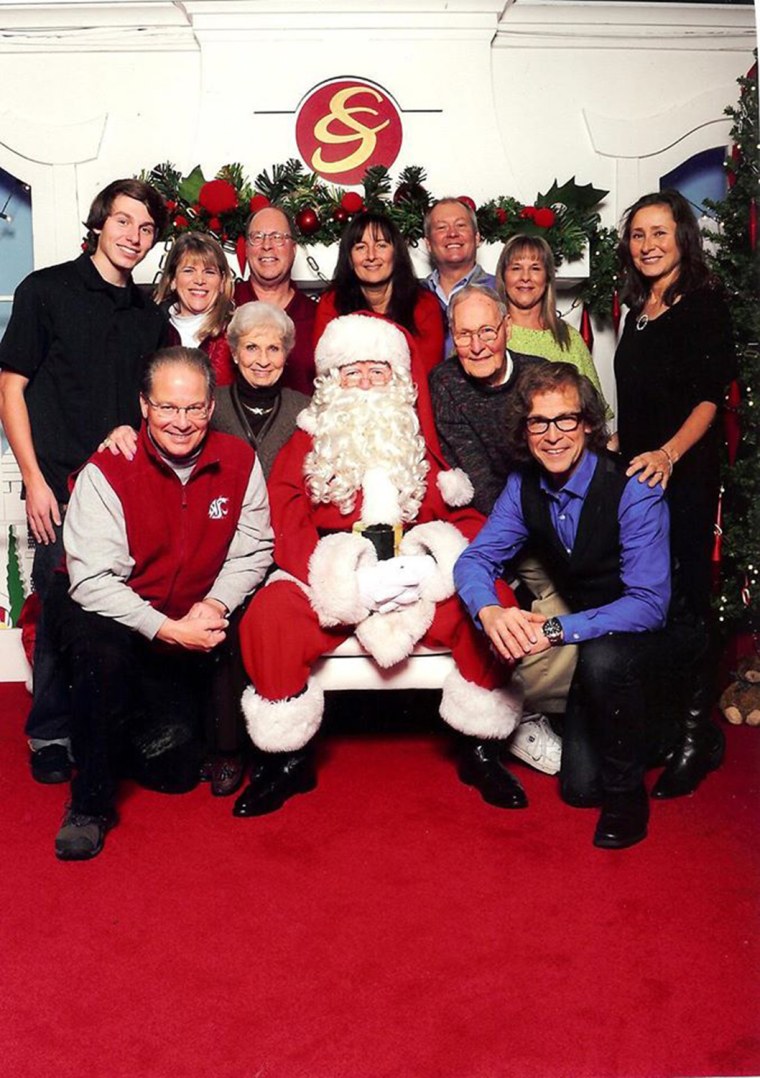 In the early '90s, the Wilson siblings welcomed significant others and the Wilson parents to their side of the lens. The family unit remained together on camera through 2012, but Woody would pass away a month later, after celebrating his 94th birthday. Steve said he wore one of his father's vintage jackets for the 2013 edition so Woody could be "in the picture."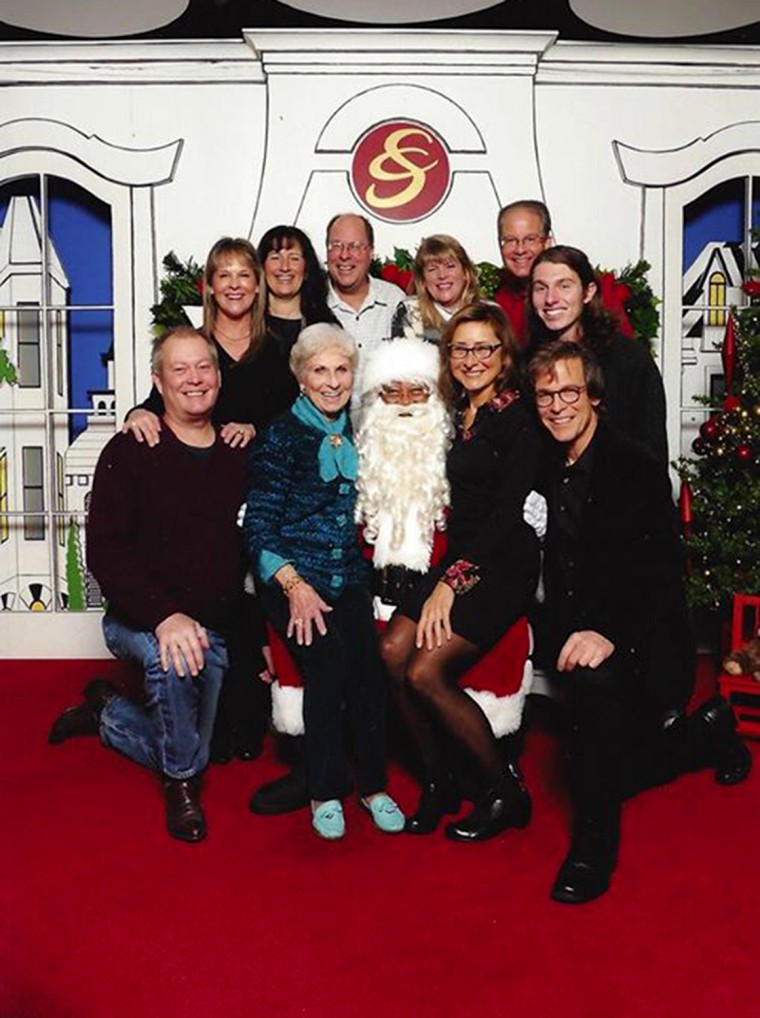 Earlier this month, the family gathered for its 60th straight Santa photo. "It's the history of our family," Steve said. "It just happens to be with Santa Claus."
For a look at all 60 photos, check out Steve Wilson's time-traveling Facebook photo album.

Follow TODAY.com writer Chris Serico on Twitter.