More than a decade after he was convicted of killing his pregnant wife, Scott Peterson has broken his silence to maintain his innocence and lay blame on investigators in the case.
Peterson, 44, is currently on death row in California's San Quentin State Prison. A recent phone call he made is featured in the six-part A&E series, "The Murder of Laci Peterson," that begins airing Tuesday.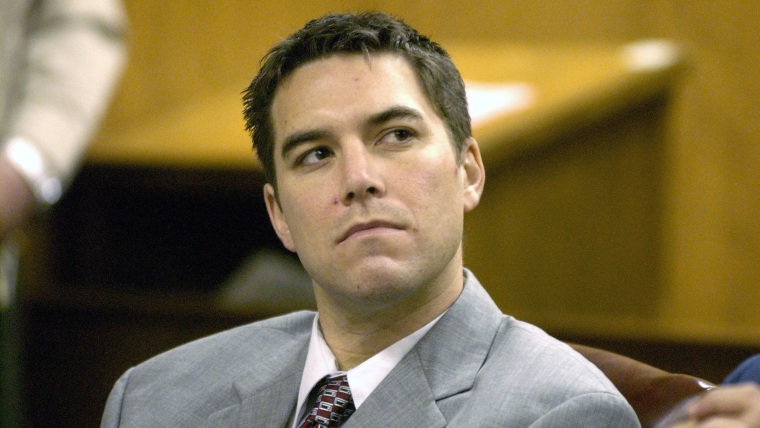 Peterson's 27-year-old wife, Laci, was more than eight months pregnant with the couple's child when she disappeared on Christmas Eve 2002. Four months later, her body washed up on the shores of San Francisco Bay, about a mile away from where authorities discovered the body of her unborn baby the day before.
Her murder trial became the subject of a media frenzy and captivated the nation.
In a phone call with his sister-in-law, Janey, recorded this past June, Peterson continues to proclaim his innocence.
"I wasn't the last one to see Laci that day. There were so many witnesses who saw her walking in the neighborhood after I left," he says. "The police failed to find my family."
Peterson also says he was blindsided by the 2004 double murder verdict that sent him to death row.
"I was staggered by it. I had no idea it was coming," he says.
He also describes the "horrible" physical reaction he had after hearing the decision.
"I couldn't feel my feet on the floor, I couldn't feel the chair I was sitting in. My vision was even a little blurry," he says.
Peterson became the prime suspect in his wife's disappearance, despite a lack of witnesses or DNA evidence tying him to her death.
An affair he was having at the time with Amber Frey became a crucial factor in the prosecution against him after Frey claimed that Peterson never revealed he was married during their affair.
Peterson was sentenced to die by lethal injection.