A group of New York City elementary school students is making life a little easier for homeless children hundreds of miles away.
Kids in third, fourth and fifth grade at PS 173 in Queens are designing capes for a shelter in Michigan with the hope that whoever puts it on — child or adult — can feel like a superhero for a little while.
The boys and girls are tapping their imaginations and creativity as part of the Generation on Kids Care Club.
"They are learning compassion for other children, and understanding that it doesn't matter where you live or where you come from, you all need a little boost of self-esteem sometimes," club adviser Jean Mendler told TODAY.
When the capes are done, the club sends them to Terry Grail in Taylor, Michigan.
RELATED: Celebrity hairstylist gives homeless people fresh cuts — and a boost
In 2007, Grail closed her interior decorating business to create Enchanted Makeovers, a nonprofit that works to make shelters positive environments for women and kids.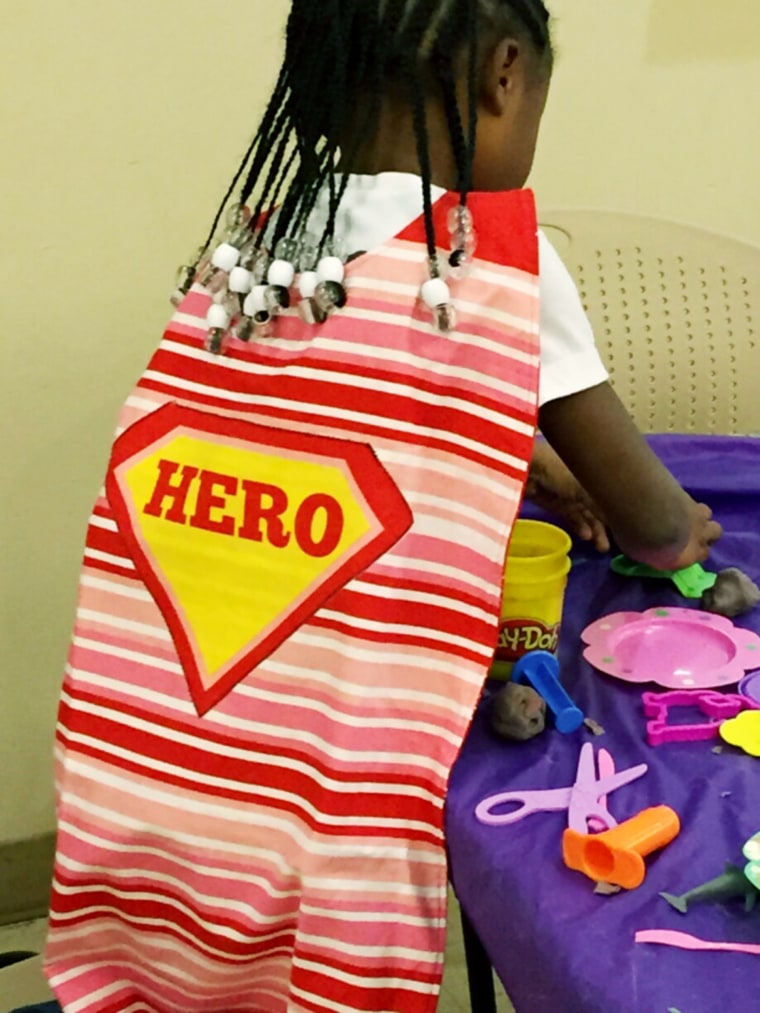 Using her design skills, Grail's group creates spaces like sewing rooms at local shelters and designs other creative programs for homeless women and children.
"Not only is it a life skill, a coping skill, but a beautiful way to provide for your family. There are so many different programs we can provide to shelters besides just the food and clothing," Grail said.
Grail has always had a deep connection to sewing. As a child in a struggling home, she watched her mother hone the craft.
"It was pretty rough growing up. We moved 12 times. We were homeless. But mom tried to make it as normal as possible. To provide clothes on our back, she made it," she said.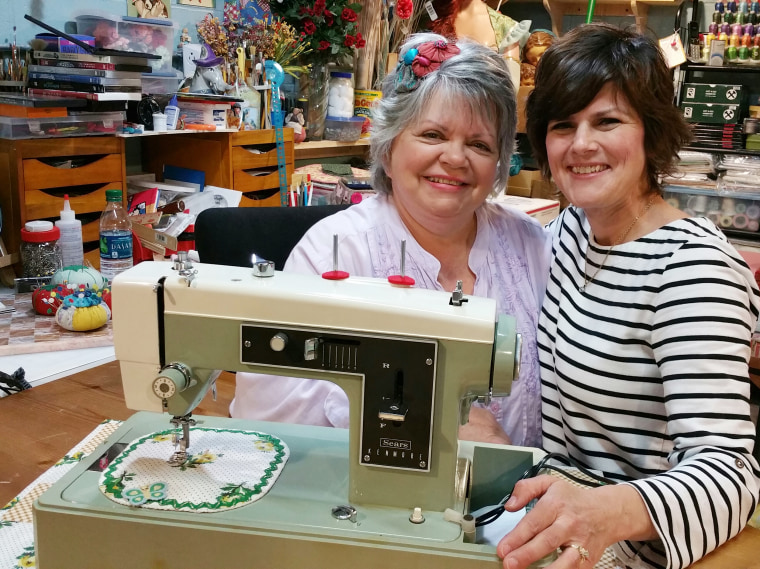 Now, Grail encourages other communities to participate and design capes to provide an armor of sorts for those who wear them.
"Thousands of capes have been made for children across the country," she said. "But we want more. We want to triple that."
RELATED: Covenant House raises $1.2 million for homeless teens - TODAY.com
Nearby Enchanted Makeovers is the Detroit Rescue Missions Ministries, which provides food, shelter and other services to the homeless.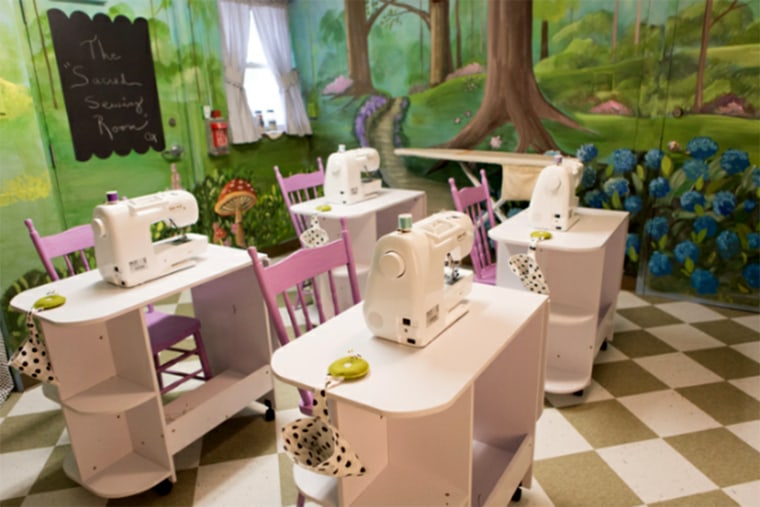 Shanika Williams, a shelter resident, was sure the capes will be a hit among her kids.
"My kids will love capes. They'll think they're some type of superhero," she joked.
But it's about more than just a piece of fabric.
RELATED: See the vibrant, remarkable homeless shelter makeover
"I think everything we make has the love and positive energy. That's embraced around the child," Grail said.
With her actions, Grail hoped to spread one very important message — one that she herself took with her from childhood.
"We're going to get through this no matter how many dark days we might have," she said.