Donning his high school mascot's giant fuzzy bear head has been a ferocious boost for Iowa teen Caleb Popejoy's confidence.
Before stepping into the role of Cubbie at Nevada High School in central Iowa two years ago, the 17-year-old, who has autism, had trouble greeting people and could barely look up to tell anyone his name.
Now, he can't get enough of interacting with his fans.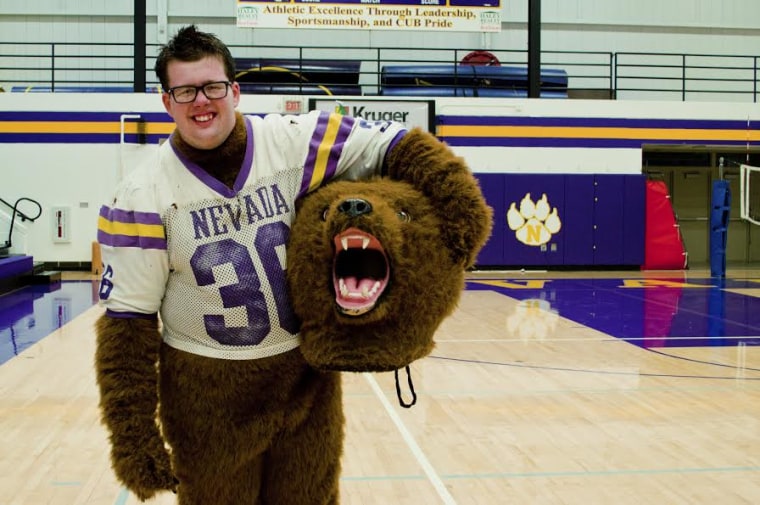 "He's a completely different child than he was before," Lana Popejoy, Caleb's mom, told TODAY.com.
RELATED: Firefighters shave heads to support teen colleague
Caleb had been interested in costumes from a young age, so when he was in 10th grade his teaching aid suggested he give the mascot gig a go.
"We were nervous at first because he was never good with big crowds so we weren't sure how he was going to do," Lana said. "Now we realize it was the best thing to have ever happened to him."
It did take some time to warm up to the job as a spirited fan rallier, even while hiding behind the mask.
RELATED: Meet Postman Mike, one 4-year-old's hero
For the first couple games at the school, located some 45 minutes north of Des Moines, Caleb stood on the sidelines.
But now he's the most popular guy on the field.
"My favorite part about being Cubbie is giving out high fives and hugs," Caleb told TODAY.com. "People are always coming up to me asking me to tell them that Cubbie loves them. That makes me feel good."
Caleb has made a network of friends through Cubbie and credits the cheerleaders for helping him ease into the act.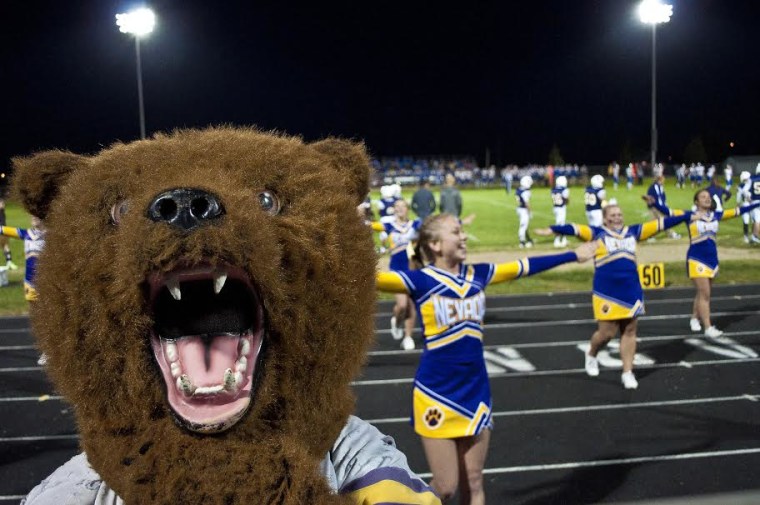 "All the kids have been so supportive," Lana said. "We can't go anywhere around town without everyone wanting to talk to him."
He also gets together with other teens who have disabilities to go bowling, see movies or grab a bite to eat at a restaurant.
"I feel a lot happier now," Caleb said.
"Except sometimes it gets hot inside the suit and I have to take it off for a little to cool down. Other than that, I love being Cubbie."