It's only been a month since we told you about the strange goings-on at Deerpark CBS school in Cork, Ireland.
At the time, a spooky video of an alleged haunting had thrust the little-known school into the international spotlight — and it left viewers feeling as shaken as the lockers in the clip.
Well, get ready to get scared again, because there's another "ghost" terrorizing Deerpark CBS!
The latest video shared by the school — called "NEW GHOST caught on camera?" — shows a darkened hallway and a different so-called haunting.
It opens with a camera-rattling boom that sets the tone for the brief-but-startling clip. Over the course of one minute and 40 seconds, unseen crashes echo in the hall, a backpack launches itself off a row of lockers, a poster appears to fly right off a wall and a chair gets up and goes for a walk — or maybe a drag.
Whatever. It moves!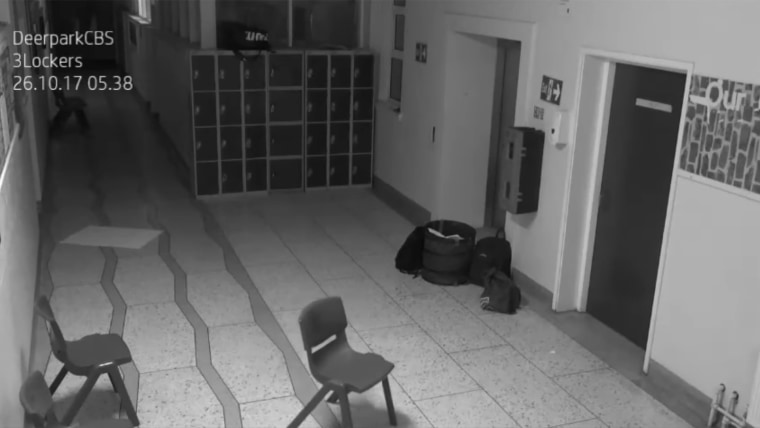 After the first footage revealed all manner of unexplained high jinks, including a badly battered "wet floor" sign, Deerpark deputy principal Aaron Wolfe told TODAY it was all a mystery to him.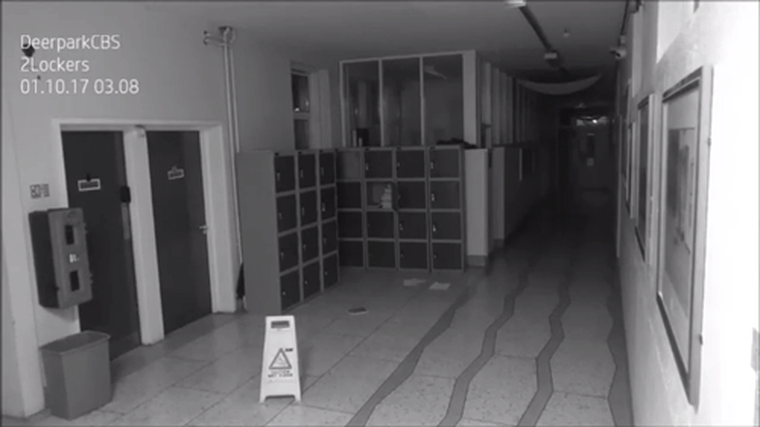 "We couldn't understand how this had occurred,'' he said in an email. "If it is a prank, it's very well done!"
The school grounds have long been rumored to be haunted and Wolfe explained that "in the 19th century, criminals were hanged here."
The fact-checking website Snopes has posted an article suggesting that both videos are the product of clever editing. But Wolfe addressed the doubters when he spoke to TODAY last month.
"People have suggested that we've used a green screen or edited someone out. I wish our school had these types of resources," he said.