Thomas Mitchell is a school bus mechanic in Clarksville, Tennessee, but he occasionally fills in as a driver.
On his route one day he noticed a 10-year-old girl named Lydia, whose mom was struggling to help her get her wheelchair up and down a ramp outside their home.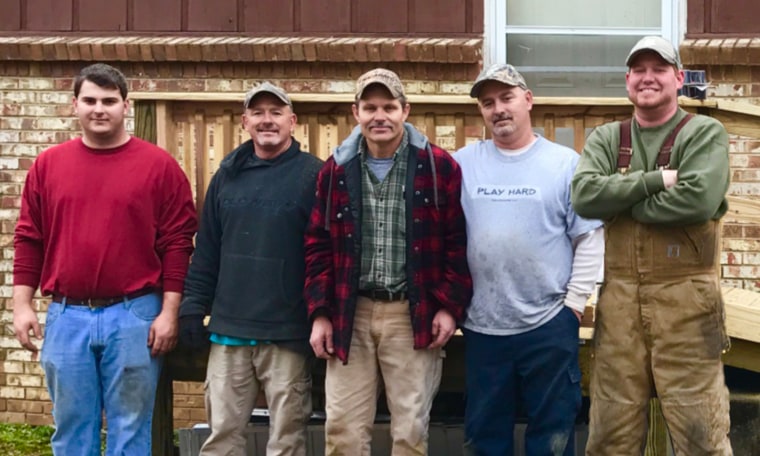 "The ramp they were using was like a temporary aluminum ramp, like a folding ramp," Mitchell told TODAY. "It didn't go all the way to the top step."
Mitchell had an idea. He remembered having seen organizations that help people with these types of projects, so he took it upon himself to call a few of them to explain the situation.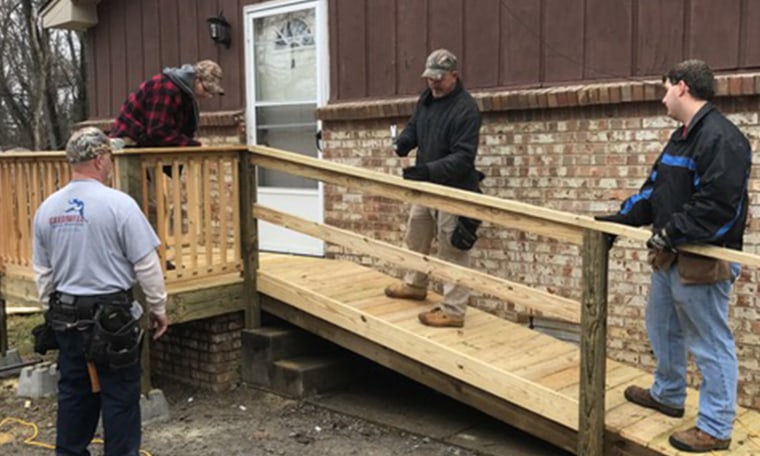 Unfortunately, due to tight budgets, a new ramp wasn't going to be a possibility ... not without their help, it seemed. But Mitchell was determined.
"I decided to call Lowe's to see if they would help," explained Mitchell. "I got to the manager, David Adams ... he didn't even bat an eye, he just asked me to get a list together."
RELATED: Mailman builds ramp for aging dog so they can continue their sweet daily greeting
After picking up his supplies, Mitchell reached out to some friends who were more than excited to pitch in.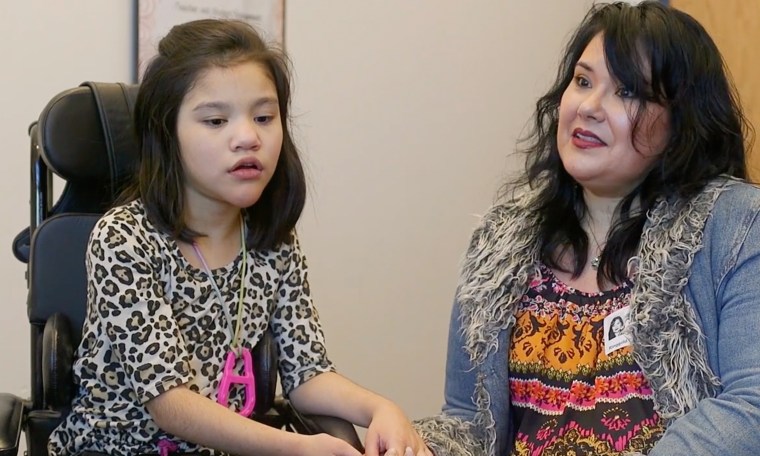 Mitchell then gave Lydia's mother, Verna DeSpain, a call to let her know what he had arranged.
"You know, I wasn't expecting anyone to just call and volunteer to do that," DeSpain told TODAY. "After we got off the phone, I was so happy I was just crying happy tears."
Mitchell explained that he and his crew showed up and built the ramp in one day. DeSpain and her daughter made sure to come out and express their appreciation.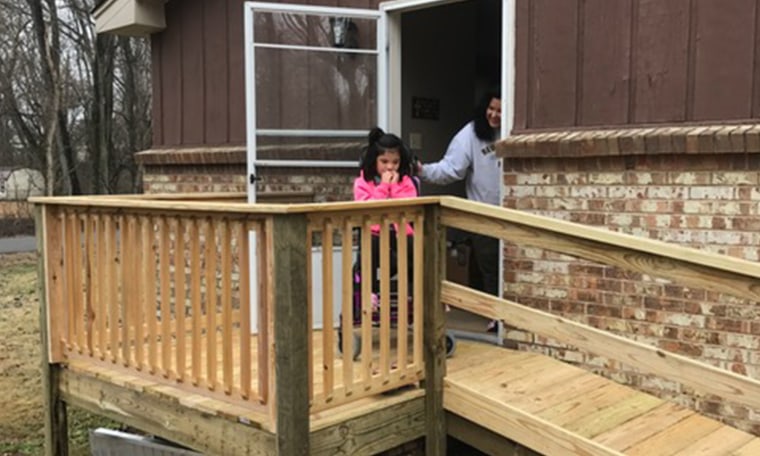 While Lydia is nonverbal, her elation was apparent.
"I told her, 'This is all about you,'" DeSpain said. "'They're here for you.' She just gets really excited."
And we're excited, too. It's always good to remember that there are people out there who care.
RELATED: Meet the second-grade class that came to the aid of an injured pup
"I'm just so glad that this is touching people and inspiring them," said DeSpain. "And maybe making them more aware of the special-needs community and what they take for granted."