South Carolina Attorney General Alan Wilson said that disgraced attorney Alex Murdaugh taking the stand in his own defense was "fatal" for his case, one day after jurors convicted Murdaugh in the murders of his wife and son.
"I think Alex Murdaugh was our biggest piece of evidence when he took the stand," Wilson said on TODAY Friday. "I think that was fatal for him, ultimately."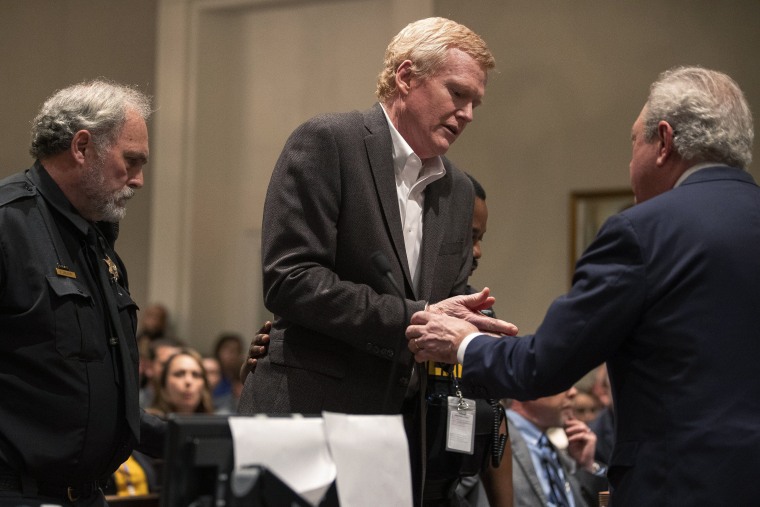 Wilson added he thought Murdaugh testifying in his own defense was "the nail" that sealed the case against him.
"When he took the stand, that was basically in my opinion, that Alex had made a very successful career of giving closing arguments to juries and winning major cases and making a lot of money. This was his closing argument to the jury," Wilson said.
"I believe, in my mind, that he believed that he could talk his way out of this and, at the end of the day, I think it's what sealed it for him."
Jurors deliberated for about three hours on March 2 before announcing their verdict, convicting Murdaugh in the fatal shootings of Margaret, 52, and their youngest son, Paul, 22, in June 2021. He was also found guilty of two counts of possession of a weapon during a violent crime.
Murdaugh faces 30 years to life in prison without parole for the murders, and the weapons charges each carry an additional five years in prison. Murdaugh's sentencing hearing is scheduled to begin at 9:30 a.m. on March 3.
Paul Murdaugh's cell phone video from the night of the killings that appeared to contain audio of Alex Murdaugh's voice was another key piece of evidence for prosecutors because it showed he was at the scene of the crime minutes before the killings, Wilson said.
"It was basically Paul speaking from beyond the grave that yes, Alex Murdaugh was there, just moments before Maggie and Paul were brutally murdered and that that was a major piece of the state's case," Wilson said.
Wilson added the video also showed that Murdaugh lied to investigators about his whereabouts on the night of the killings. He later admitted to lying about where he was that night during his own testimony.
"Obviously, he had created a web of lies for over a decade that led to this culminating point in this trial. Obviously, he had lied," Wilson said. "He had been lying his way out of things for so long that he had forgotten what it was like to tell the truth."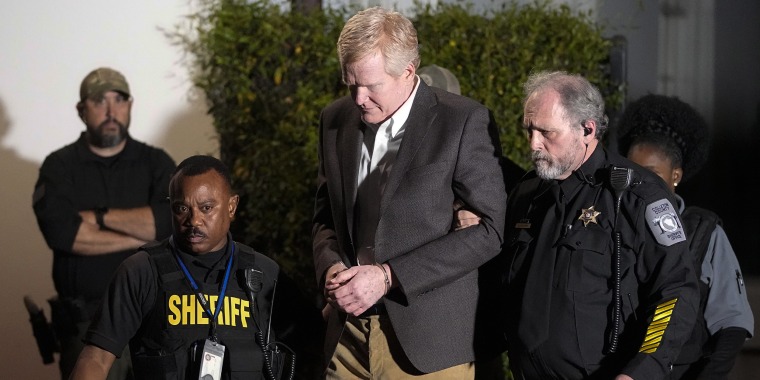 Wilson said prosecutors spent time establishing a motive for the crime in court to emphasize Murdaugh's level of desperation as his "lifestyle of privilege" was beginning to crumble.
"This guy wasn't just about money, he wasn't just killing his wife and son because of the money he wasn't making. It was everything," Wilson said. "It was an entire lifestyle, and a lifetime, that was going to come to an end, and he was getting desperate."
"I believe that he probably loved him in his own way, but he loved himself more and killing them was the price he was willing to pay in order to preserve his way of life," Wilson continued.
During the trial, the prosecution said Murdaugh had been for years swindling millions of dollars from his clients at his law firm.
He was also under strain from a lawsuit involving Paul Murdaugh, who at the time of his death was facing three felony counts of boating under the influence in connection with a 2019 boat crash that left 19-year-old Mallory Beach dead.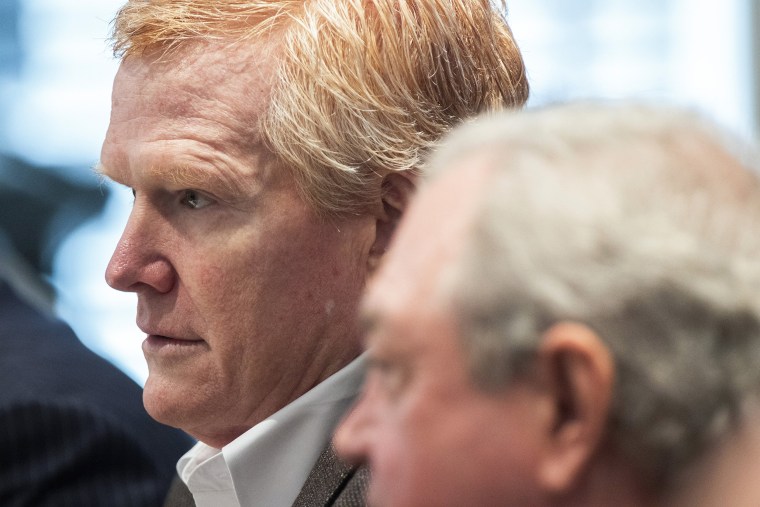 "It's got everything. I mean, you can't write this story in Hollywood," Wilson said. "It's a generational story. It goes back to the boat case, and it goes back decades before that ... I think people were just captivated by not just the complexity, but it was a sensational case on the national stage."
Wilson said that despite how sensational the case became, he wanted to remind people "real lives and a real family were destroyed because of (Murdaugh's) actions."
"I do want to remind people, as interesting as this case was, a lot of lives were destroyed," Wilson said. "Two people were brutally murdered, and there's a wake of victims of Alec Murdaugh leading up to this."
Murdaugh is still facing 99 other financial crimes charges, including fraud and money laundering. He has not yet entered a plea for the financial crimes.