From Fiji to Sri Lanka, Brides.com highlights destinations that are helping to save the earth and providing newlyweds with romance.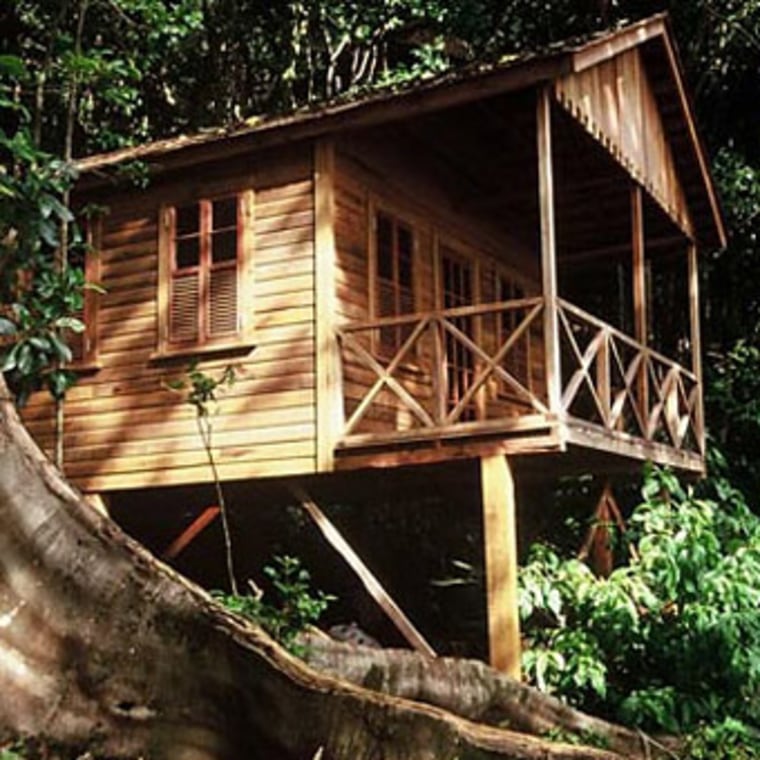 Tiamo, The Bahamas Located on a private beach accessible only by boat, Tiamo's 11 private bungalows are surrounded by 125 acres of naturally preserved wilderness. At this remote and serene eco-resort, going green doesn't feel like a sacrifice — showers are heated by the sun, and bedrooms are cooled by tropical breezes and solar-powered ceiling fans. Guests rave about the friendly service and outstanding meals, from coconut French toast for breakfast to pineapple-glazed mahimahi for dinner — all prepared in a sustainable, solar-powered kitchen. If couples aren't content to gaze from the beach at crystal-clear waters, they're invited to kayak with sea turtles, sail into the sunset in a trimaran or visit natural attractions with the resort's team of trained biologists.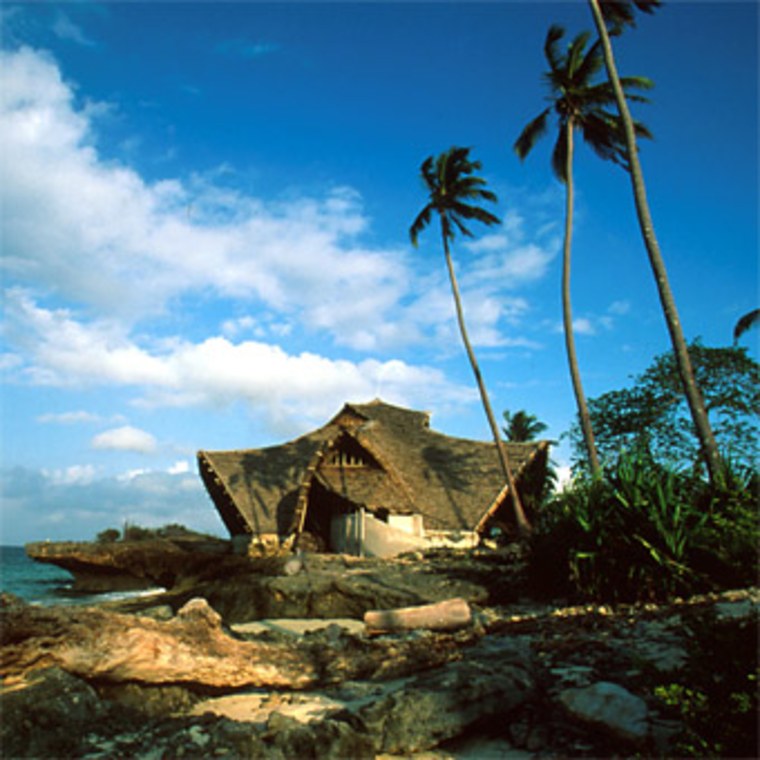 Chumbe Island Coral Park, Tanzania
A 45-minute boat ride from the main isle of Zanzibar (an archipelago off the coast of Tanzania), Chumbe Island boasts an unspoiled shoreline along the Indian Ocean and a coral reef that's teeming with over 400 species of fish. Environmentally minded honeymooners will appreciate the solar-powered lighting and composting toilets in each of the seven thatch-roofed eco-bungalows on this 16-acre island. The accommodation fee includes everything but alcoholic drinks, so budget-conscious couples can enjoy guided forest walks and snorkeling lessons without shelling out extra cash. Food at the on-site restaurant is included too, featuring cuisine with African, Arabic and Indian influences — and plenty of options for vegetarians. The Fairmont Sonoma Mission Inn and Spa, California
Looking for a luxury hotel with an earth-friendly philosophy? Get ready to unwind in Northern California wine country. The Fairmont Resorts have won great acclaim for their Green Partnership Program, which focuses on conserving water and energy, improving waste management and working with local environmental groups to aid the communities surrounding each hotel. But for guests at Sonoma Mission Inn and Spa, the environmental responsibilities are as simple as reusing towels and supporting the hotel's Sonoma Overlook Trail Improvement Plan by taking an education hike through this picturesque area. Then couples can retreat to their four-poster beds or enjoy rejuvenating treatments at one of the few spas in the country with its own source of natural hot springs.
Maho Bay Camps, U.S. Virgin Islands
Widely regarded as the best eco-resort in the Caribbean, Maho Bay Camps is a perfect retreat for couples who love camping and don't require too many creature comforts. This 30-year-old eco-resort, which stretches across acres of unspoiled land in the Virgin Islands National Park, offers 114 ocean-view tent-cottages, built with translucent fabric and wood frames. Each residence, surrounded by lush foliage to ensure privacy, has a deck, electric outlets and lights, a propane stove and an ice cooler, but the only air-conditioning is provided by fans and trade winds. Guests enjoy water sports, yoga classes and glassblowing demonstrations at the Trash to Treasure Art Center, where gorgeous glass pieces are made from crushed bottles.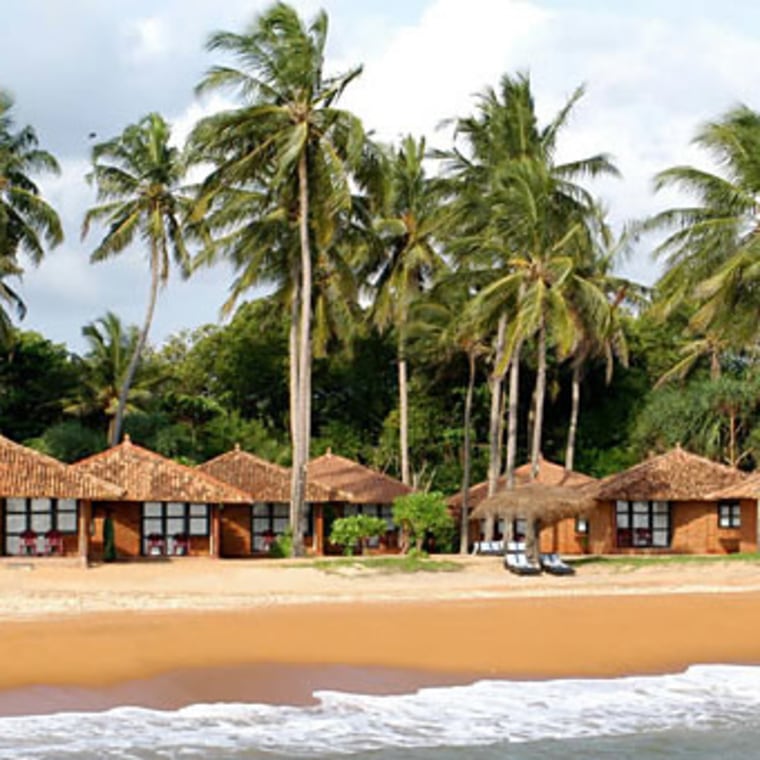 Ranweli Holiday Village, Sri Lanka A private boat carries guests to Ranweli's secluded beach, but the resort is easy to access at just 11 miles from Colombo International Airport. The 72 beachfront double-occupancy bungalows and 12 river-view family suites at Ranweli resemble a traditional Sri Lankan village, and each is constructed with local building materials and offers an air-conditioned bedroom and solar-powered shower. There's a pool on the premises for the times when the sea waters are too rough for swimming, an on-site Ayurvedic spa offers herbal massages and other holistic treatments, and the resort's resident naturalist takes guests on birding expeditions. Ranweli offers both Eastern and Western food — if you can take the heat, be sure to sample their deliciously spicy Sri Lankan curries.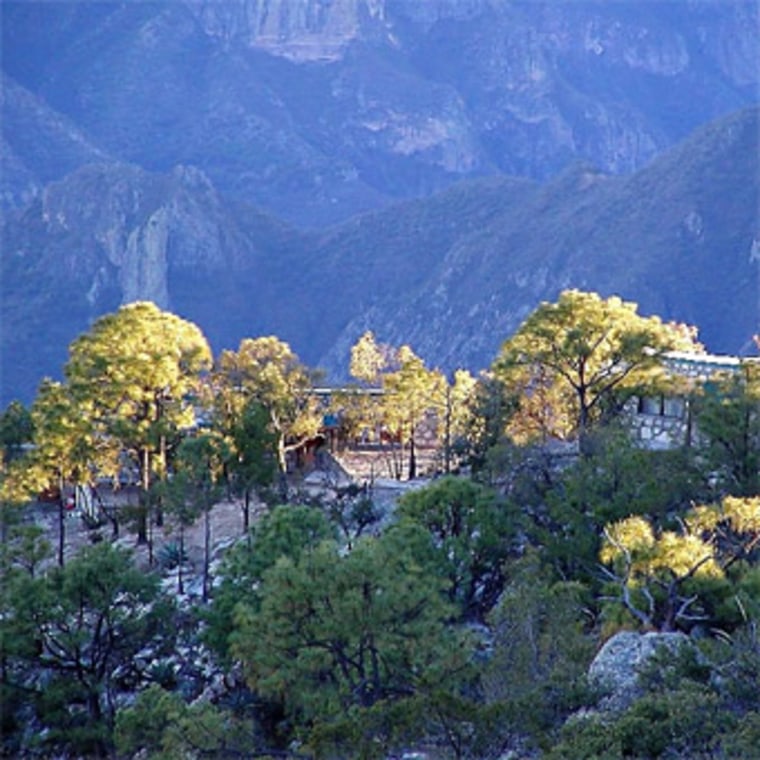 Uno Lodge, Mexico
Take romance to new heights at this mountaintop lodge in Chihuahua, Mexico. This rustic-yet-comfy 12-room stone chalet overlooks the Urique River and Copper Canyon from a 6,000-foot precipice. The area offers some of the best hiking in North America, and adventurous visitors can climb down the gorge to explore the area's caves, streams, waterfalls, archeological ruins and local villages. The local Tarahumara Indians, who run the lodge in partnership with the Texas-based company Canyon Travel, welcome guests and serve fresh local fare and top-shelf margaritas. Guests enjoy luxurious linen sheets and panoramic views, along with eco-friendly amenities — solar panels power the electricity and heat the spa-like stonewalled showers. For more information on honeymoons and wedding tips, visit Brides.com.