The family of Kayla Mueller, the American aid worker who was killed while being held hostage by ISIS, sat down with TODAY's Savannah Guthrie In an NBC News exclusive.
The interview was the first for Marsha and Carl Mueller, Kayla's parents, and Eric Mueller, Kayla's brother, since Kayla's death.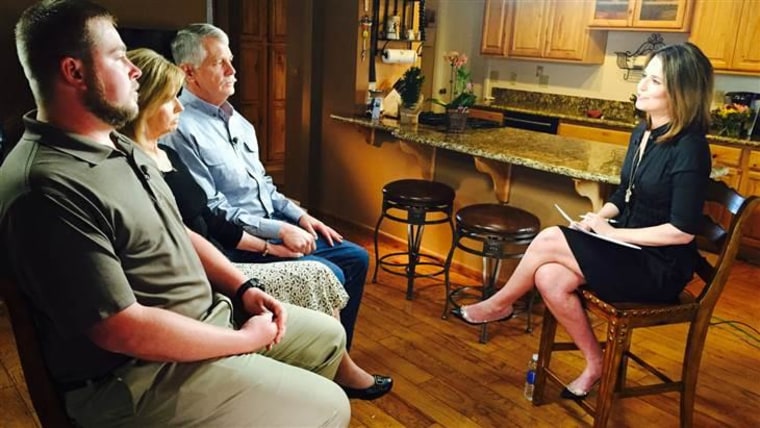 Mueller, 26, was confirmed dead on Feb. 10, four days after ISIS claimed she had been killed in a coalition airstrike in Syria. Friends and family, at a memorial service in February, said they hoped her death would help the cause she was working for before she was kidnapped — to raise awareness for Syrian refugees.
The aid worker had traveled to the Turkish-Syrian border in December 2012 to assist refugees. She was taken captive in Aleppo, Syria's largest city, on Aug. 4, 2013, while leaving a Doctors Without Borders hospital. Her family had asked the media to not reveal her name out of fear it would endanger her life.
The interview, which took place in the Mueller's hometown of Prescott, Arizona, will air Monday, Feb. 23 on TODAY.
Excerpts from the interview will air on Meet the Press and NBC Nightly News on Sunday, Feb. 22. Additional portions of the interview will air Monday on NBC Nightly News.
This article was originally published Feb. 21, 2015 at 3:58 p.m. ET.